Mainland spokesperson warns Taiwan's DPP authority not to miscalculate situation
BEIJING, Jan. 16 (Xinhua) -- A Chinese mainland spokesperson on Thursday warned Taiwan's Democratic Progressive Party (DPP) authority not to indulge in presumptuous self-conceit and miscalculate the situation.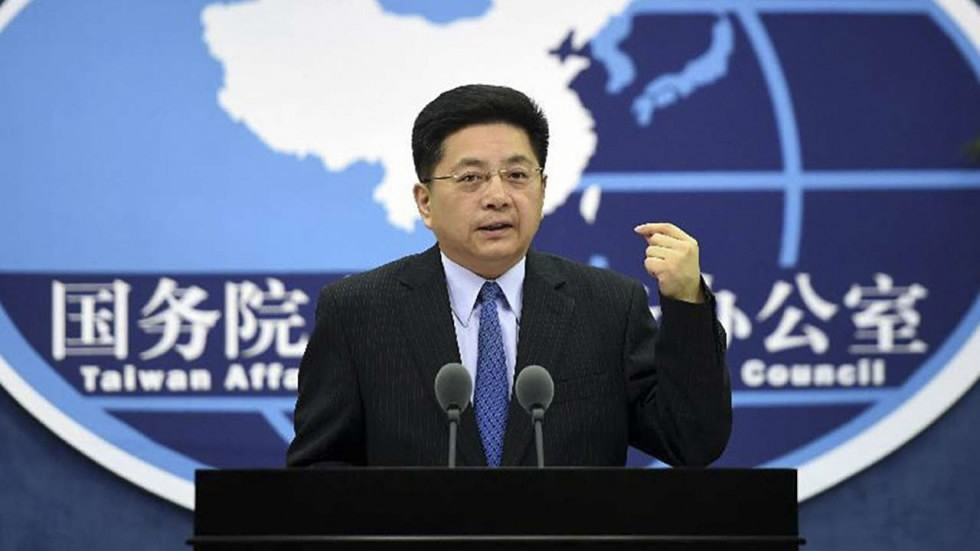 File photo: CGTN
Further moves to create tensions and turbulence across the Taiwan Strait will bring the island to a treacherous situation, said Ma Xiaoguang, spokesperson for the State Council Taiwan Affairs Office, in response to remarks on cross-Strait relations by Tsai Ing-wen in the BBC interview.

Taiwan has never been a country but a sacred and inalienable part of China, Ma said, warning that attempts to challenge the iron-clad fact will only end in disgrace and ruin.
"We remain as firm as a rock in our resolve to safeguard China's sovereignty and territorial integrity and will never allow anyone, any organization, or any political party, at any time or in any form, to separate any part of Chinese territory from China," said Ma.