Xi's article on promoting global growth to be published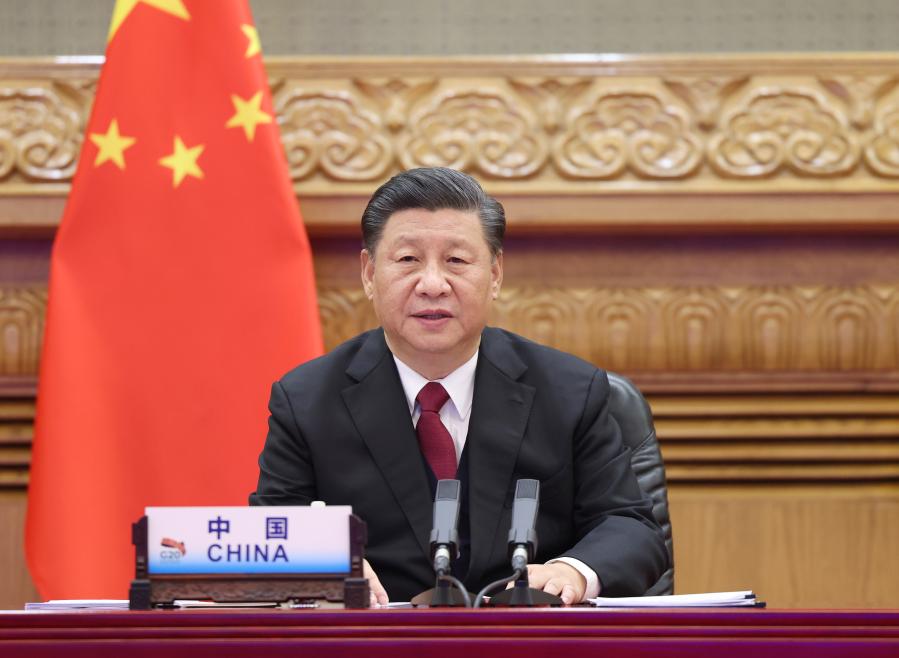 BEIJING, Dec. 15 (Xinhua) -- An article by Chinese President Xi Jinping on jointly shouldering the responsibility of the times and promoting global growth will be published Wednesday.
The article by Xi, also general secretary of the Communist Party of China (CPC) Central Committee and chairman of the Central Military Commission, will be published in the 24th issue of the Qiushi Journal, a flagship magazine of the CPC Central Committee.
The article stresses that economic globalization has powered global growth and facilitated movement of goods and capital, advances in science, technology and civilization, and interactions among peoples.
Just blaming economic globalization for the world's problems is inconsistent with reality, and it will not help solve the problems, it points out.
The most pressing task at present is to steer the global economy out of difficulty, stresses the article. It says that the global economy has remained sluggish for quite some time, and the gap between the poor and the rich and between the South and the North is widening.
The root cause is that the critical issues of lack of robust driving forces for global growth, inadequate economic governance, and uneven global development have not been effectively addressed.
To cope with the issues, the article calls for developing a dynamic, innovation-driven growth model, pursuing a well-coordinated and inter-connected approach to develop a model of open and win-win cooperation, developing a model of fair and equitable governance in keeping with the trend of the times and a balanced, equitable and inclusive development model.
The article says that China has come this far because the Chinese people have, under the leadership of the CPC, blazed a development path that suits China's actual conditions.
The path, based on China's realities, puts people's interests first, and pursues reform and innovation, as well as common development through opening-up.
The Chinese people will open their arms to the people of other countries and welcome them aboard the express train of China's development, according to the article.