China's Xinjiang detects 14 new coronavirus cases
People's Daily app
1603980619000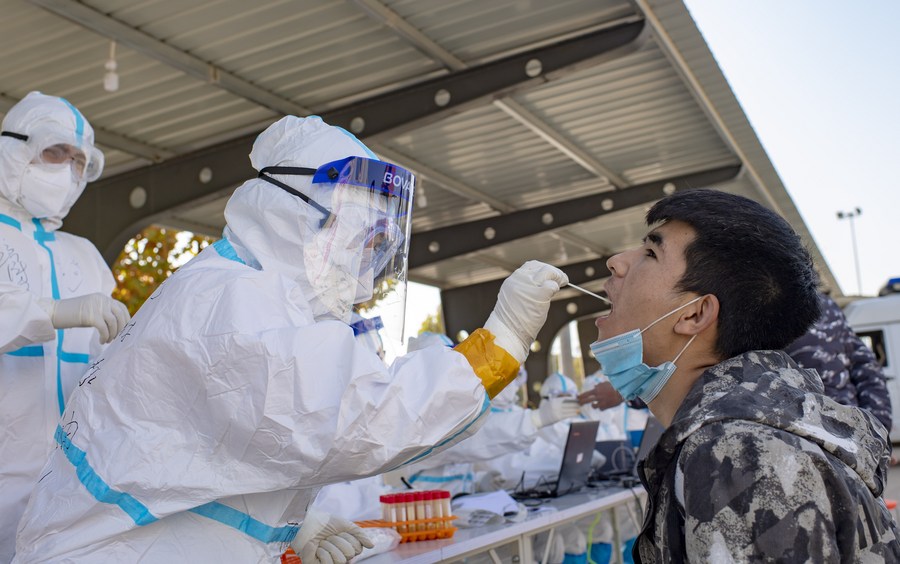 Northwest China's Xinjiang reported 14 new coronavirus infections as of 7 pm on Thursday, according to the local health commission.

The new positive results were found in a second round of mass testing, which started on Thursday in Kashgar. The new cases were all found related to a factory in Shufu County where the parents of a silent virus carrier work, said the commission.
Kashgar is at the center of new outbreaks in Xinjiang. The city completed a first round of COVID-19 testing for all 4.75 million people on Tuesday. Before the new round of tests on Thursday, there were 45 confirmed cases and 138 asymptomatic cases in Xinjiang.