Xiongan projects resume construction
Many projects have resumed construction as of Monday in Xiongan New Area, North China's Hebei province, marking an end to the Spring Festival holiday that was extended due to the novel coronavirus pneumonia (NCP), local media reported.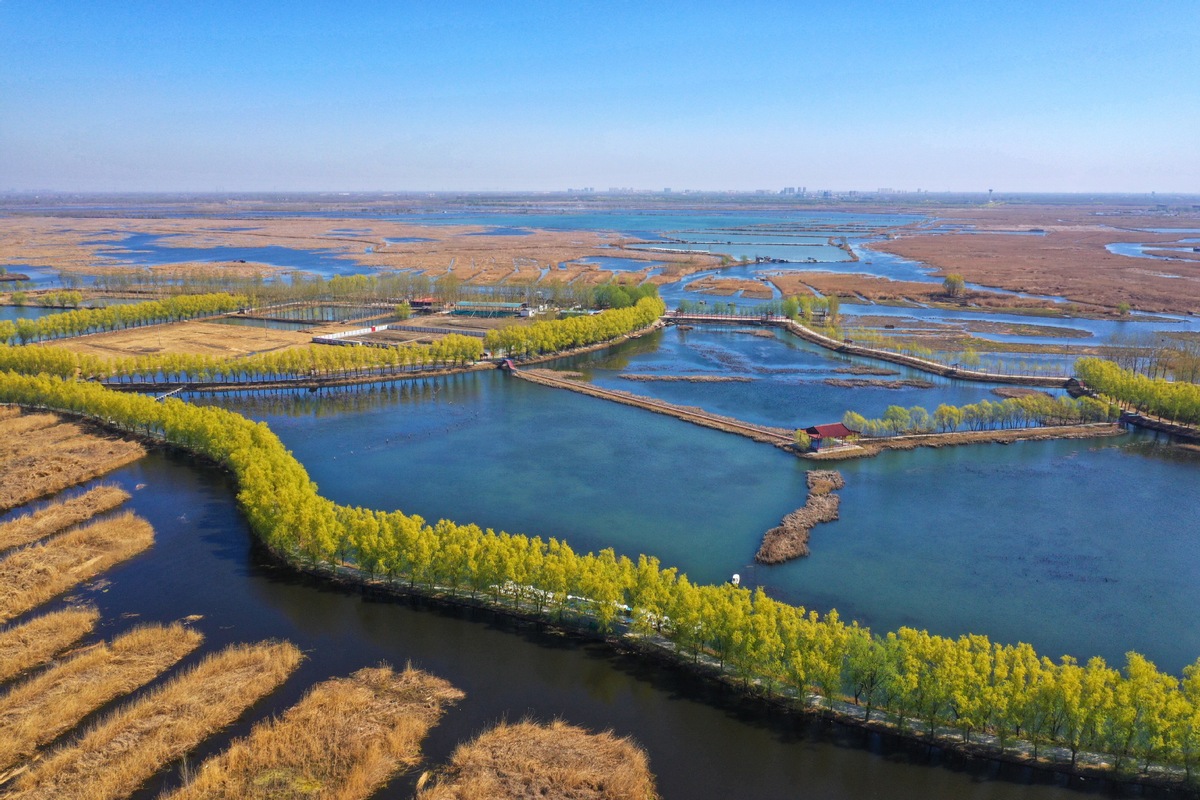 An aerial view of Baiyangdian Lake in Xiongan New Area, Hebei province. (Photo: Xinhua)
A total of 21 key projects, including a business services center, highways and a concrete plant, resumed operations on Monday involving about 2,000 workers, Hebei Daily reported.
To prevent NCP infections and ensure the safety of workers, the area demands that project managers check workers' health conditions daily and closely manage construction sites.
"All our workers live and eat at the construction site, which is disinfected regularly everyday," Lyu Pengbo, who is in charge of a highway project in Xiongan, was quoted as saying by Hebei Daily.
Lyu added that workers have their temperatures checked twice daily to see if they might have possible symptoms of the NCP.
The highway that serves Xiongan Railway Station didn't pause construction over the Spring Festival holiday. More than 50 workers stayed and worked onsite throughout the period, he added.
The workers are kept separate from newly arriving workers in accommodation and catering to minimize the risk of cross-infection.