China has 7 of world's top 10 ports by cargo, container throughput
China's port construction has developed so greatly in recent years that seven of the world's top 10 ports in terms of both cargo and container throughput are in China, according to the latest data from the Ministry of the Transport.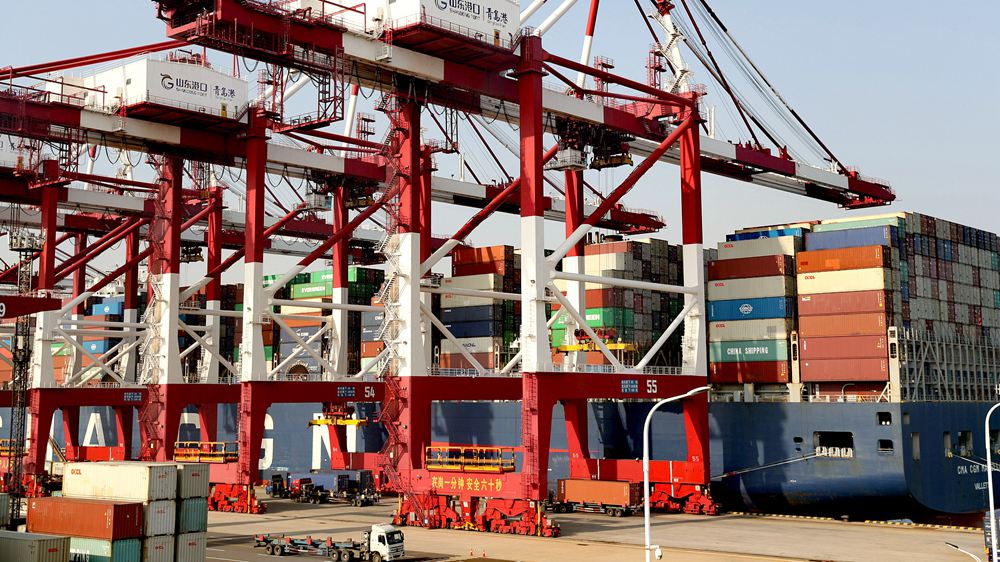 A panorama of China's ports construction during the 13th Five-Year Plan
Data showed China has 2,530 berths in coastal ports that can dock ships with a displacement of at least 10,000 metric tons and the investment on ports in China was expected to hit about 364.4 billion yuan ($55.78 billion) during the 2016-2020 period.
China has five port clusters in the Bohai Sea Region, Yangtze River Delta, South-East Coastal Areas, Pearl River Delta and South-West Coastal Areas, respectively.
China is reported to own the technology of building intelligent ports as a batch of unmanned ports have been built in the country during the period, including Xiamen Ocean Gate Container Terminal and the fourth phase of Shanghai Yangshan Deep Water Port.
Ports-related Chinese companies, especially those manufacturing machinery and equipment used in ports, were said to contribute to the growth of the global port and shipping industry.
For example, Shanghai Zhenhua Heavy Industries Co., a state-owned heavy-duty equipment manufacturer, provided port equipment to the top 10 ports in the world, according to a latest ranking of global port container throughput.
The prominent ports
The fourth phase of Shanghai Yangshan Deep Water Port involves the world's largest unmanned container terminal with an expectation of a yearly throughout of 4.18 million 20-foot equivalent units (TEUs).
As a major part of Shanghai Port, Yangshan Port boasts a big container throughput, which accounts for at least 40 percent of the total. And the opening of the fourth phase will help the annual container throughput in Shanghai Port surpass 40 million TEUs, which is equivalent to the sum of all U.S. ports' annual container throughput.
East China's Qingdao Qianwan Container Terminal is the first fully automated container terminal in Asia, as it highly integrates internet of things, intelligent control, big data and cloud computing to make robots complete tasks which were done by staff workers before.
Xiamen Ocean Gate Container Terminal, a part of Xiamen Port in east China's Fujian Province, witnessed first 5G unmanned container trucks in September 2020.
Among them, the automated container terminal in Qingdao was praised by foreign internet users who watched the fully-automated operation in a video posted by a tech blogger on YouTube. A user said "watching this is like science fiction."