China stands ready to help Tonga with reconstruction: Wang Yi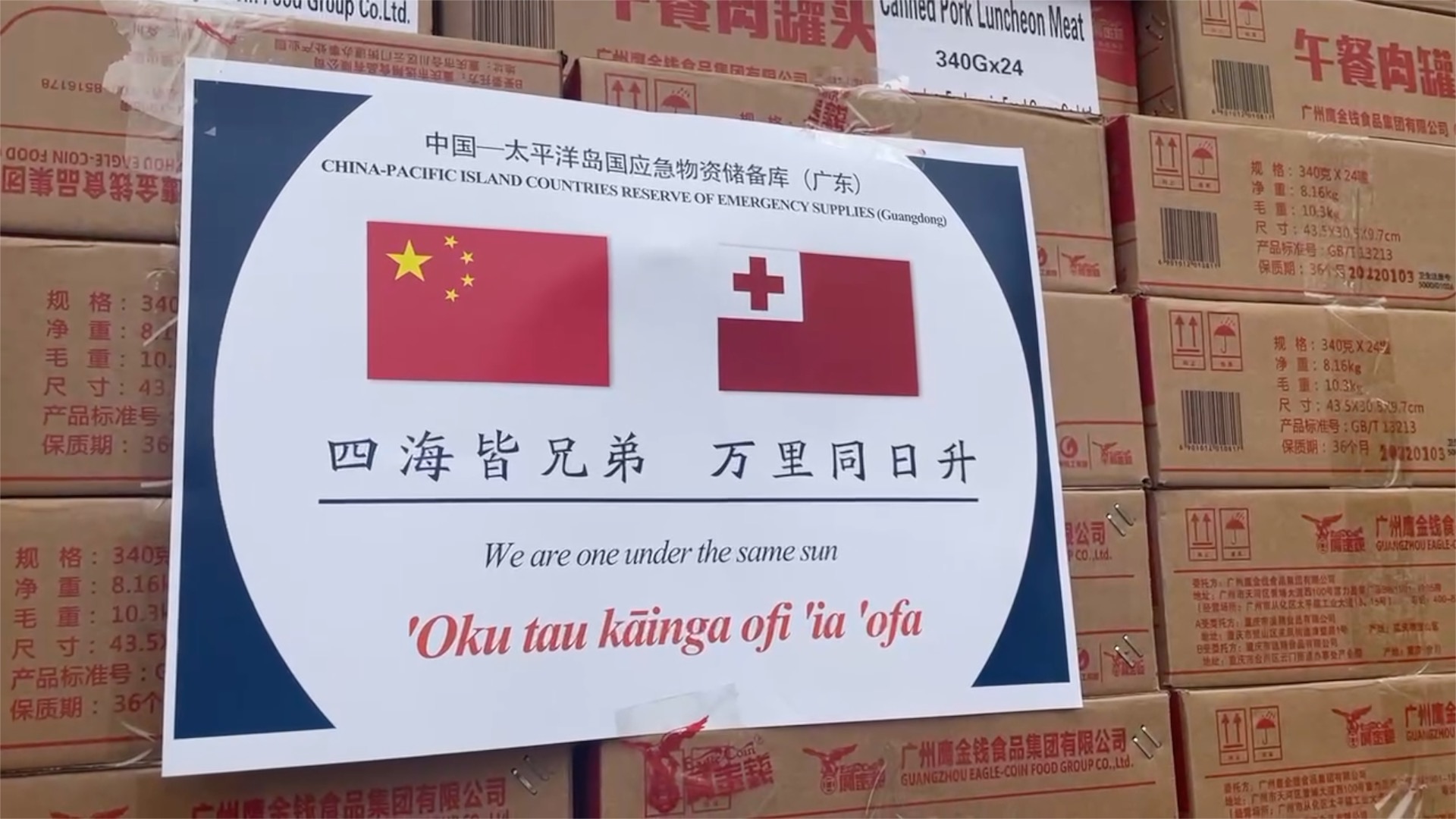 Chinese State Councilor and Foreign Minister Wang Yi on Wednesday said that China is willing to work with the international community to help Tonga with reconstruction when he spoke with Tongan Foreign Minister Fekitamoeloa 'Utoikamanu over the phone.
A massive underwater volcanic eruption near Tonga on January 15 triggered a tsunami, cutting the South Pacific island country off from the rest of the world.
China delivered aid materials to Tonga in the immediate wake of the disaster, Wang said.
"As a good friend and a good partner of Tonga, China is willing to stand firmly with the Tongan people at this difficult time."
Emergency supplies China procured in Fiji will arrive in Tonga on Thursday, said Wang, adding that more will follow.
He also said that Chinese military planes and vessels will transport drinking water, food, generators, water pumps, first-aid kits, mobile shelters, tractors and other relief supplies the Tongan people urgently need at the moment starting Thursday.
China is ready to work with all willing countries to make full use of their respective advantages to help Tonga rebuild its home, said Wang.
He also voiced his belief that the Tongan government would ensure the safety of Chinese citizens and institutions in the country.
'Utoikamanu said the Tongan side appreciated the Chinese assistance and would work closely with the Chinese side to ensure the relief supplies reach the people in need as quickly as possible.
He called China one of Tonga's largest development partners, thanked China's support for his country's reconstruction, and said Tonga will continue to work with China to promote the new development of relations between the two countries.