Misguided boycott on Xinjiang cotton must end: Chinese textile group
Some international brands and organizations must halt their inappropriate exclusion of cotton produced in northwest China's Xinjiang Uygur Autonomous Region and related products from their supply chains, the China National Textile and Apparel Council (CNTAC) said Thursday.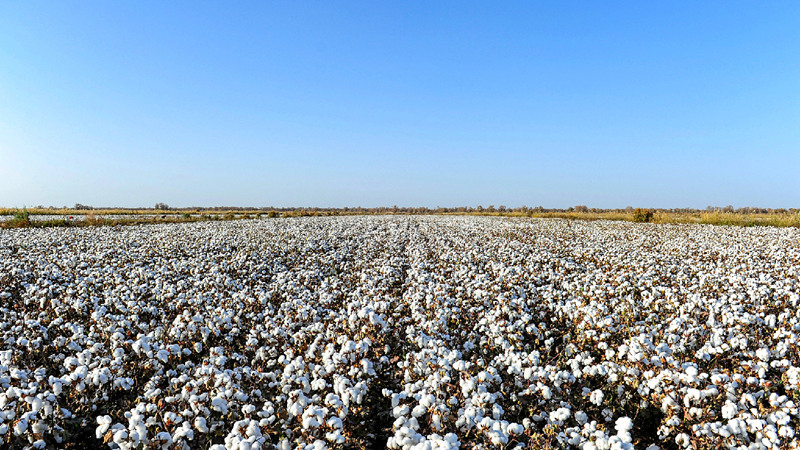 Cotton produced in Xinjiang is recognized worldwide as a high-quality natural fiber raw material and meets the rigid consumption demands for cotton-made garments worldwide, said CNTAC.
It appealed to international brands and organizations to show respect to Chinese textile companies and consumers, take corrective actions and stop their erroneous actions of excluding Xinjiang cotton and relevant cotton products in their supply chains.
Besides harming the legitimate rights of cotton growers in Xinjiang and textile industry workers to earn a salary and improve their livelihoods, CNTAC said the actions are suspected of violating the human rights in Xinjiang based on so-called "forced labor".
CNTAC noted that China owns the biggest and most complete industry chain in the textile and garment industries worldwide and has built the world's largest intermediate goods market and consumption market in the sector.
This huge market is open to international brands, it said, adding that it welcomed and supported multinational corporations' operations in China. However, international brands must respect the legitimate rights of China's textile industries and the choice of Chinese consumers, it said.
CNTAC added it will continue to support the production of Xinjiang cotton and the development of the textile and garment industries in the region.