Hong Kong residents: 'We hate violence', support Saturday's assembly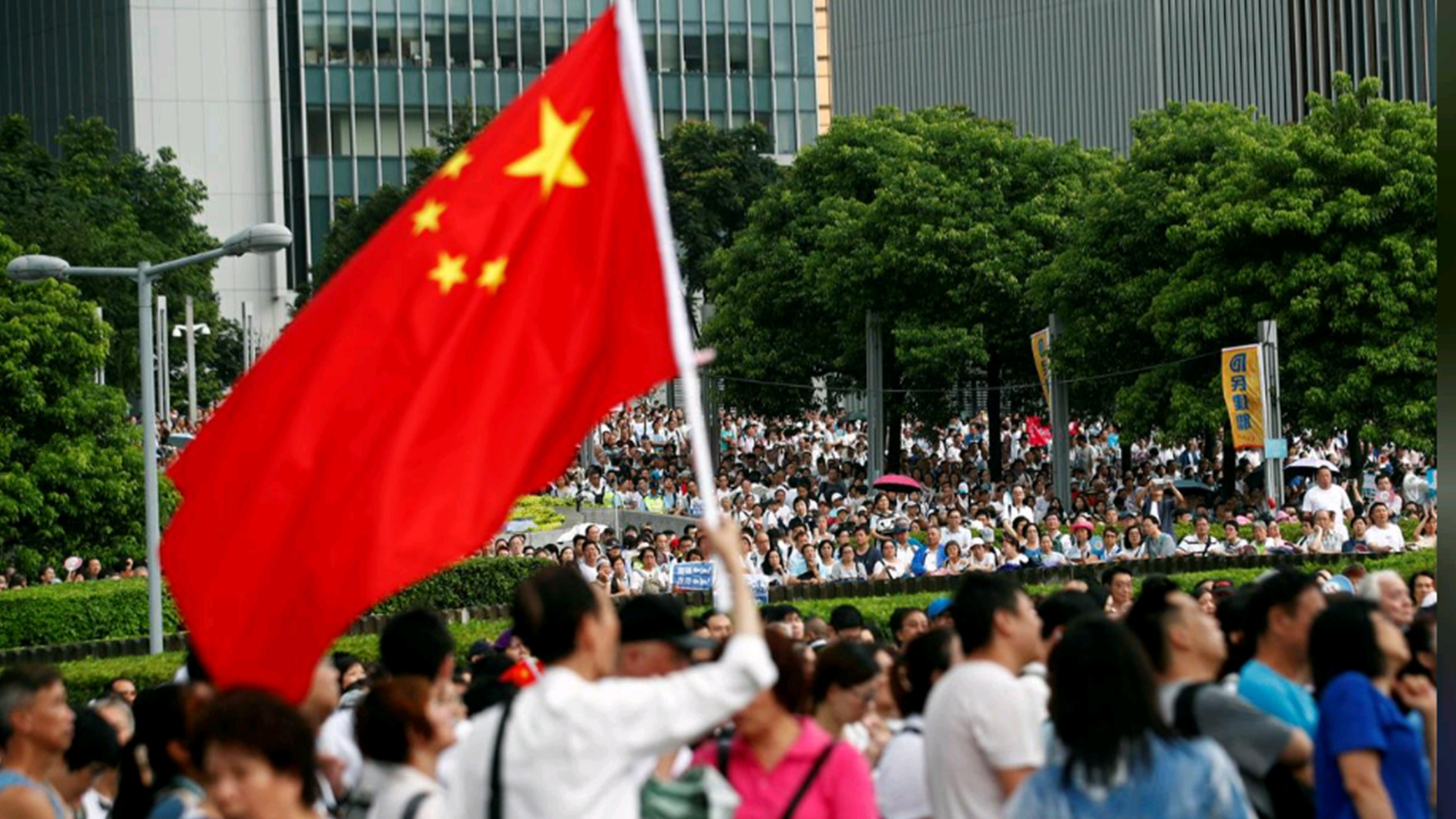 (Photo: CGTN)
Three hundred thousand people have gathered in Tamar Park of Hong Kong Special Administrative Region (SAR) on Saturday afternoon to call for an end to recent violence. Residents have voiced concerns about the recent riots breaking out during protests over the suspended fugitive offender's bill, and have denounced the violent acts.
Read more on Saturday's assembly
"We hate violence," a resident who declined to be named told CGTN. "The rioters have destroyed our lives, so we must stand out to say that we love peace and we don't want violence."
Attendees from all walks of life have also expressed willingness to safeguard the rule of law and ensure prosperity and stability in Hong Kong.
"I believe Hong Kong will have a bright future," said Lawrence Ma Chung-lai, honorary chairman of the Chinese General Chamber of Commerce. "I think Hong Kong will have more opportunities in the future, and it will prosper."
Ma believes that the Greater Bay Area – comprising Guangdong Province, Hong Kong and Macao – poses great opportunities, and that's something that people should know about.
The assembly was under the theme of "Safeguarding Hong Kong."