Heavy snow and rain ahead, temperatures to drop
Heavy snow will hit northern China while the south will face heavy rainfall until Saturday, the National Meteorological Center said on Thursday.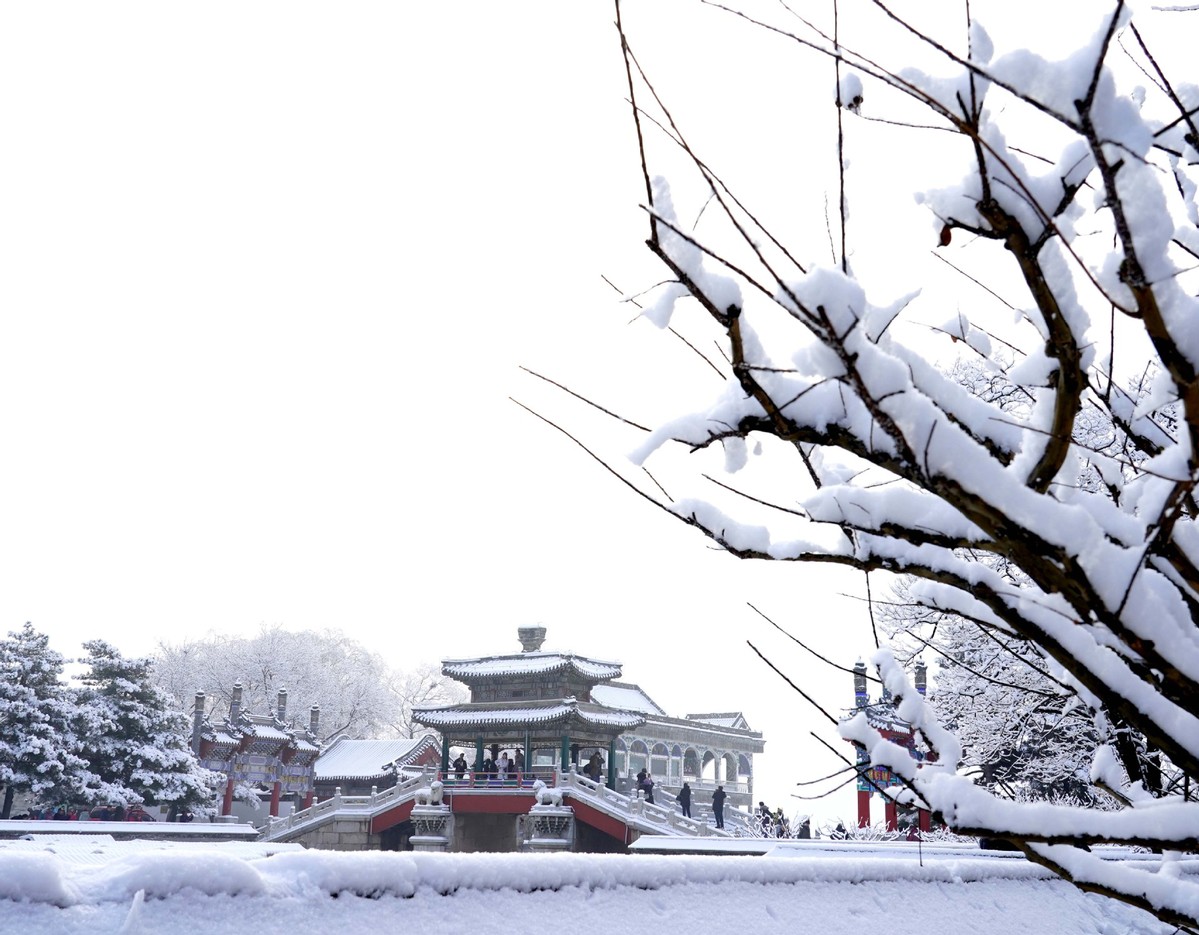 Photo: Xinhua
From Thursday to Saturday, most parts of northern China-including Jilin, Liaoning and Shandong provinces and the Beijing-Tianjin-Hebei cluster-as well as other provinces including Anhui, Hubei and Guizhou will receive 1 to 6 centimeters of snow.
In some northern areas, snow may reach 12 cm, the center said.
Meanwhile, southern areas, including southwestern parts of Fujian province and northern parts of Guangdong province, will receive 100 to 160 millimeters of rain.
A sudden drop of temperatures will occur nationwide following the snow and rain, the center said.
From Thursday to Sunday, temperatures will drop by between 8 C and 12 C across the country, especially in the Inner Mongolia autonomous region and Shanxi, Hebei, Shandong, Anhui, Guizhou and Hubei provinces.
According to the center, the middle and lower reaches of the Yangtze River will be hit by strong winds, and ship crews and residents in the eastern and southern sea areas should pay attention to the weather, the center said.
He Lifu, a chief forecaster at the center, said that the occurrence of a cold wave nationwide was caused by the convergence of humid, warm air from the south and cold air from the north.
"During the past week, warm air was very active, which caused a continuous temperature rise in central and eastern parts of China. However, as warm air moved northward, it met with the cold air in the central Siberian region on Thursday night, causing heavy rain and snow to occur," he said.
He warned that the weather will lead to snowy and icy roads, which is especially unfavorable to transportation during the Spring Festival travel rush.
"This round of cold will affect a large range of areas, and the government should take it seriously and try to reduce the impact," he said.
He said that farmers and herders should take measures in advance to protect their plants and animals.
Residents in southern provinces should pay special attention to the weather conditions and natural disaster warnings because higher temperature and humidity there may cause hailstorms.