China's Hainan free trade port embraces first homegrown aircraft leasing project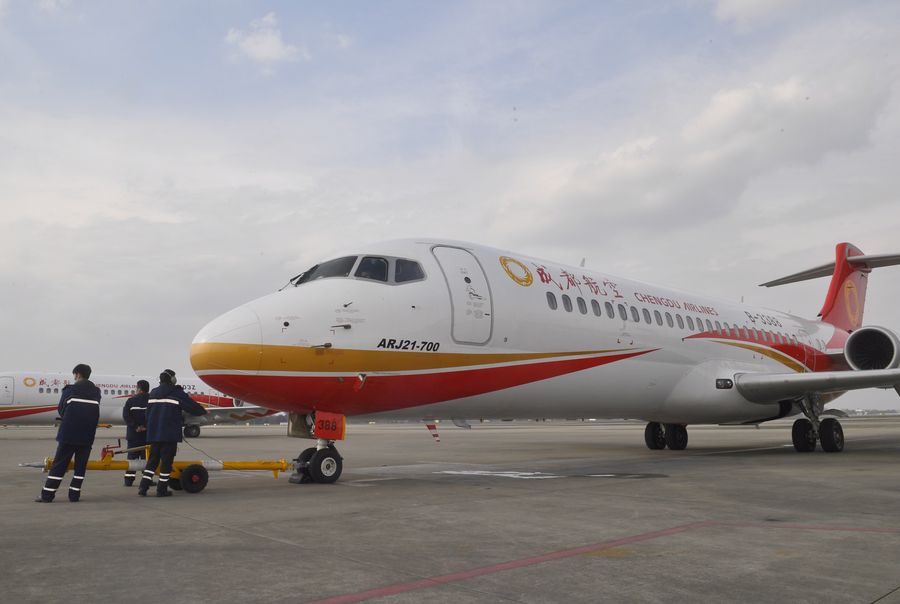 HAIKOU, Oct. 29 (Xinhua) -- Southern China's island province of Hainan has embraced the first leasing project of domestically-developed aircraft in the free trade port, according to the Haikou Meilan International Airport.
An ARJ21-700 regional jetliner has arrived at the airport in Meilan, marking the launch of the domestic aircraft leasing project in the Hainan free trade port, according to the airport.
The aircraft leasing project is in the joint hands of China Southern Air Leasing Company Limited and Haikou Jiangdong New Area.
It is anticipated that the project will facilitate Hainan in developing the value-added aviation services industry.
Aircraft leasing is a high threshold and high-value composite financial services industry. As a new impetus of economic growth, the aircraft leasing industry will further improve local industrial chains and boost high-quality economic development, according to Xu Feng, general manager of China Southern Air Leasing Company Limited.
Developed by the Commercial Aircraft Corporation of China (COMAC), the ARJ21 is China's first turbofan regional passenger jetliner. It is also a pioneer of Chinese commercial airplanes that have entered the market.
To date, the COMAC has delivered a total of 36 ARJ21 airplanes.