98.5% of Wuhan housing estates free of virus
Wuhan in Hubei province, the hardest-hit area by the novel coronavirus epidemic in China, had 6,999 housing estates free of infections as of 4 pm on Friday, accounting for 98.5 percent of the total number of estates in the city, Wuhan epidemic prevention and control headquarters announced Saturday.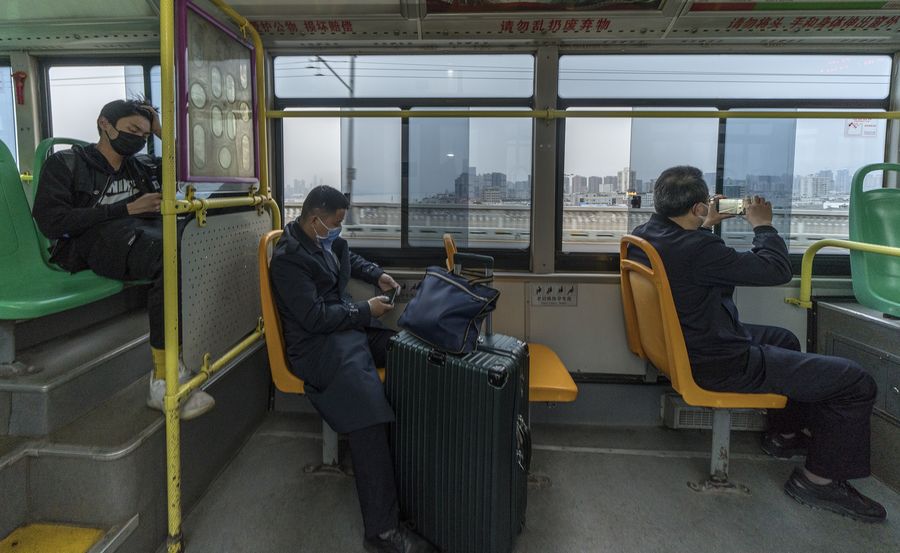 A bus runs on the Yangtze River Bridge in Wuhan, Central China's Hubei province, March 25, 2020. (Photo: Xinhua)
After the latest assessment, the headquarters announced Wuhan had 6,999 housing estates, 1,301 residential communities and 1,938 villages free from the epidemic as of 4 pm on Friday, accounting for 98.5 percent, 92.5 percent and 99.7 percent respectively.
The headquarters also held a meeting on Friday to urge the further raising of awareness, strengthening of measures and normalization of prevention and control working mechanisms. It said although Wuhan has lifted the traffic control, communities are still an important line to defend against imported cases and prevent re-infection.
It asked each community to continue to check the identities and temperature of each entry and exit, register their information, and ensure people wear masks.
Communities will also need to meet people's needs in traveling to resume work and production while continuing strict management to prevent re-infection, it said.