Podcast: Story in the Story (1/13/2020 Mon.)
People's Daily app
1578855184000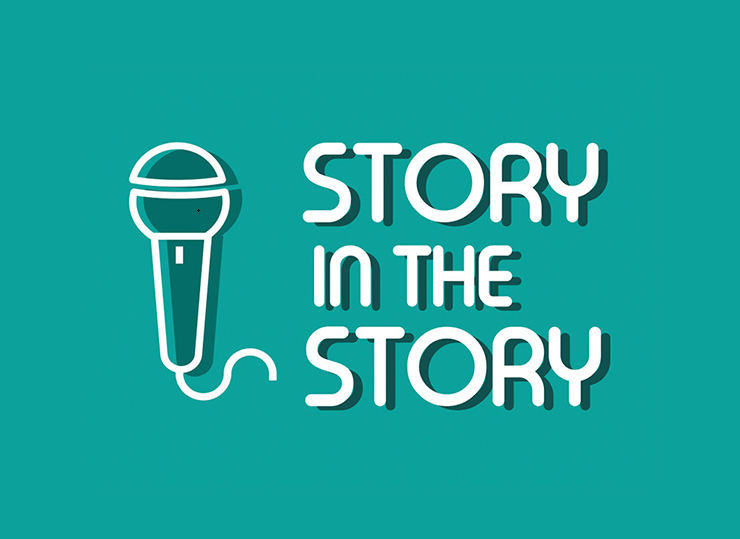 From the People's Daily App.

This is Story in the Story.
For those wishing to be social butterflies who rock the dance floor or make a video on Tik Tok, China's rising nighttime economy offers some help - many aspiring beauty stylists are waiting to give people the "Cinderella" treatment.
In Changsha, a central Chinese city known for its energetic nightlife, beauty styling for "night-goers" is a niche yet booming business luring many young makeup artists to choose "night shifts."
At 9pm hours before the midnight club-going peak, dozens of makeup shops were already buzzing on a discreet alley behind Jiefang West Road, a major destination for the city's night owls and club-goers.
Zhu Dejun, an official with Tianxin District, where Jiefang West Road is located, said there are about 100 makeup studios around the road, which employ more than 500 practitioners.
It's part of the emerging nighttime economy. The term nighttime economy refers to business activities undertaken between 6pm and 6am in the services sector. It is a golden period for merchants seeking to expand their business.
Today's Story in the Story looks at how the nighttime economy is deepening consumption upgrade and boosting lifestyle sales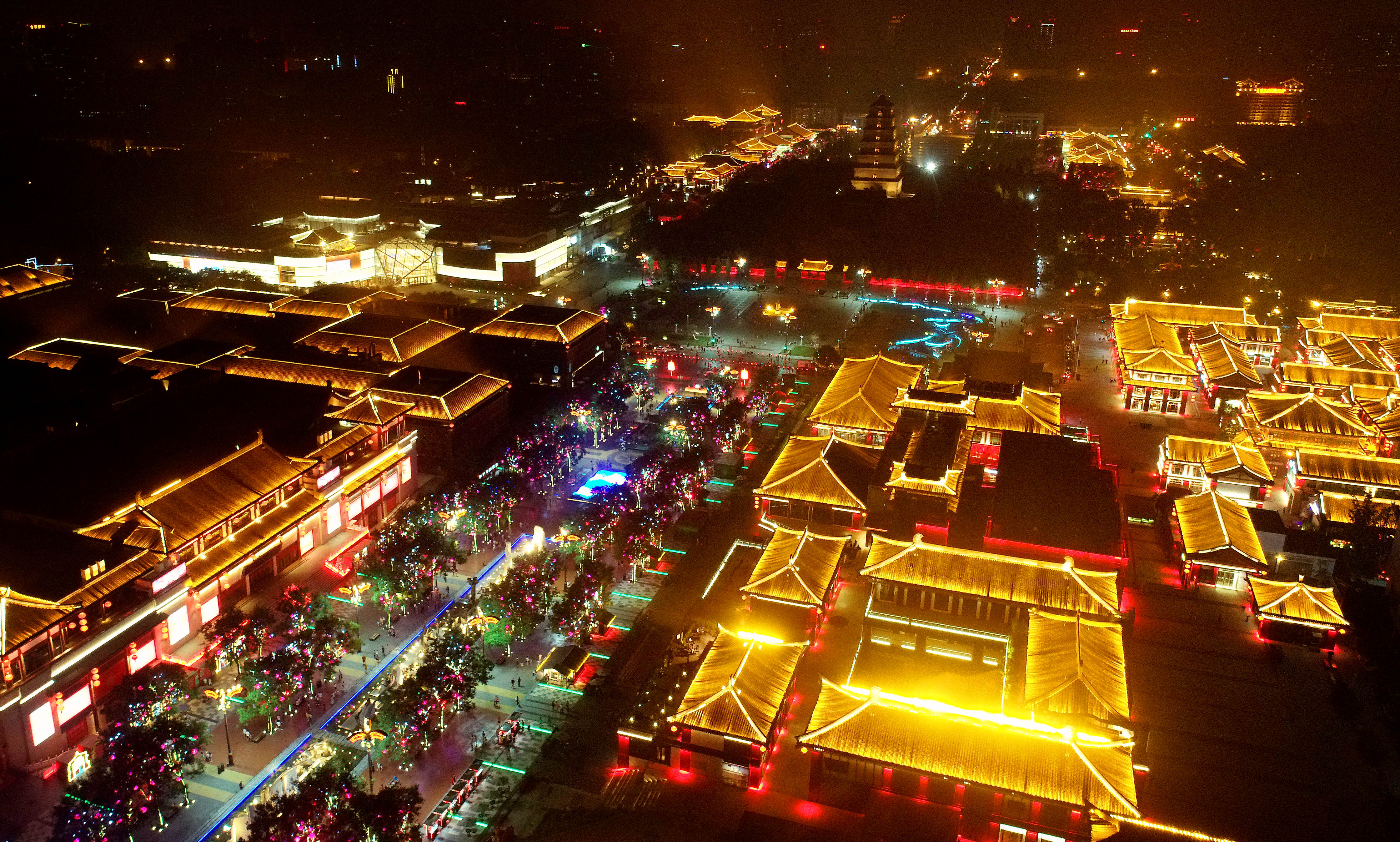 (Photo: Xinhua)
In Meimiao Studio, 19-year-old Luo Jiabing is applying makeup and styling the eyebrows of one customer to complete their late-night look.
The 40-square-meter shop receives 50 to 70 customers from 5pm to 11pm every evening. A half-hour service can cost between 35 and 100 yuan ($5 to $14).
"'Night makeup' is usually heavier to suit the dim lighting in the night clubs," he said. "Most of our clients are women, but influenced by male beauty bloggers on Tik Tok, more men are now seeking our professional services."
Ma Zeping, manager of U+nail, another shop for makeup and manicures, explained how booming night activities have supported a large number of shops specializing in makeup.
"People come for our makeup services before going to a bar, on a date or even before taking photos for their social media," said Ma, whose customers range from white-collar workers to corporate executives.
"Some clients even come with pictures of celebrities from the internet, and ask us to mimic the makeup," she said.
In August, the State Council of China issued a guideline with 20 measures to support consumption, including supporting the nighttime economy.
Consumption is playing an increasingly important role in China's economy, contributing as much as 60.1 percent to the country's GDP growth in the first half of the year.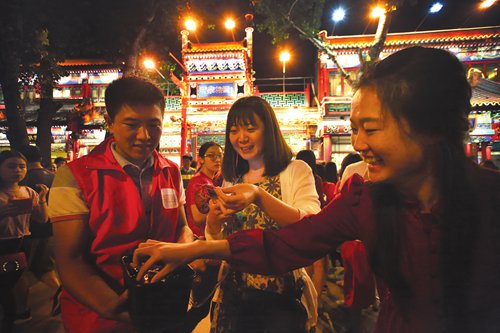 (Photo: Global Times)
Changsha, the capital of Hunan Province, is leading the national trend with its rich leisure and makeup culture. Excavations of a Han Dynasty tomb suggests that a noble lady living there over 2,000 years ago wore wigs and makeup.
In recent decades, the city of 8 million people has built a sprawling industry on its nightlife. Jiefang West Road, in downtown Changsha, has more than 200 bars and KTVs, often experiencing traffic jams between 2am and 3am.
Zhu Yuanhong, deputy party secretary of the Tianxin District, said developing the nighttime economy is an inevitable choice for Chinese cities to upgrade their economy, citing a booming nighttime economy in other metropolises like New York, London and Paris.
In Guangzhou, Guangdong province, Liao Zhihai's crayfish restaurant is where office-goers, youngsters who play new-age video games at gaming parlors in the neighborhood, and those who simply crave another meal flock to for a late bite.
A report from market consultancy iiMedia Research said that with local governments' favorable policies amid rising market demand, China's nighttime economy will show explosive growth in the coming years to surpass 30 trillion yuan in sales revenue by 2020 and surpass 36.4 trillion yuan by 2021.
Xu Hongcai, deputy director of the economic policy committee with the China Association of Policy Science, said: "Currently, China's gross national income per capita is nearly $10,000, which is higher than the average level of middle-income countries. At this development stage, residents' demand for high-quality nighttime consumption grows steadily."
Market experts say currently nighttime economy has become an important indicator to measure the quality of life, consumption level, openness, vitality and investment climate of a city.
(Produced by Nancy Yan Xu, Brian Lowe, Lance Crayon and Paris Yelu Xu. Music by: bensound.com. Text from Xinhua, China Daily)