Beijing's close neighbor Sanhe suspends buses, closes communities after reporting one positive case
Global Times
1643188968000
Beijing's neighbor city Sanhe, North China's Hebei Province, suspended all bus lines and closed communities in seven regions on Wednesday morning as the city reported one COVID-19 positive case.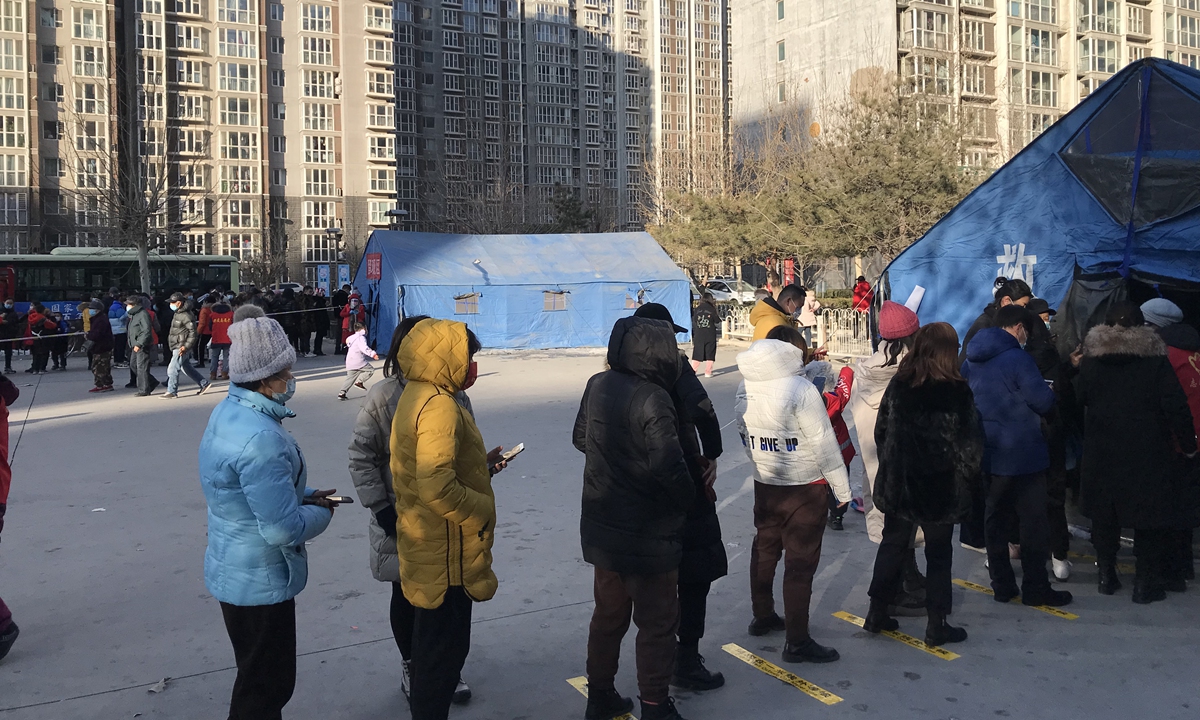 The case was detected at a centralized isolation point in the city, said Sanhe authorities on Wednesday.
Seven towns, districts and streets in the city have been categorized as "controlled areas" or "prevention areas," including Yanjiao town, which is around 30 kilometers from Beijing's Central Business District. Yanjiao is home to hundreds of thousands of people who work in Beijing and commute between the two cities.
Starting from 6 am Wednesday, all villages, communities and enterprises in these regions were blocked and closed, leaving only one entrance for every community or village, according to a notification released by Sanhe anti-epidemic working group, and residents are now allowed to leave their homes.
A resident from Yanjiao, surnamed Chen, who works in a finance company in Beijing's Chaoyang district, told the Global Times that he was told to not leave the community on Wednesday morning when he was about to go to work. He said the community started a large-scale nucleic acid testing of all residents that morning.
Sanhe's bus company also suspended operation of all bus lines, noting the resumption time to be further determined.
Sanhe's strengthening of its anti-epidemic regulations came as its close neighbor Beijing beefed up efforts in controlling its local flare-ups. As of Wednesday, the Chinese capital has registered a total of 71 COVID-19 infections since January 15.