China welcomes intra-Afghan talks, expects lasting peace via joint efforts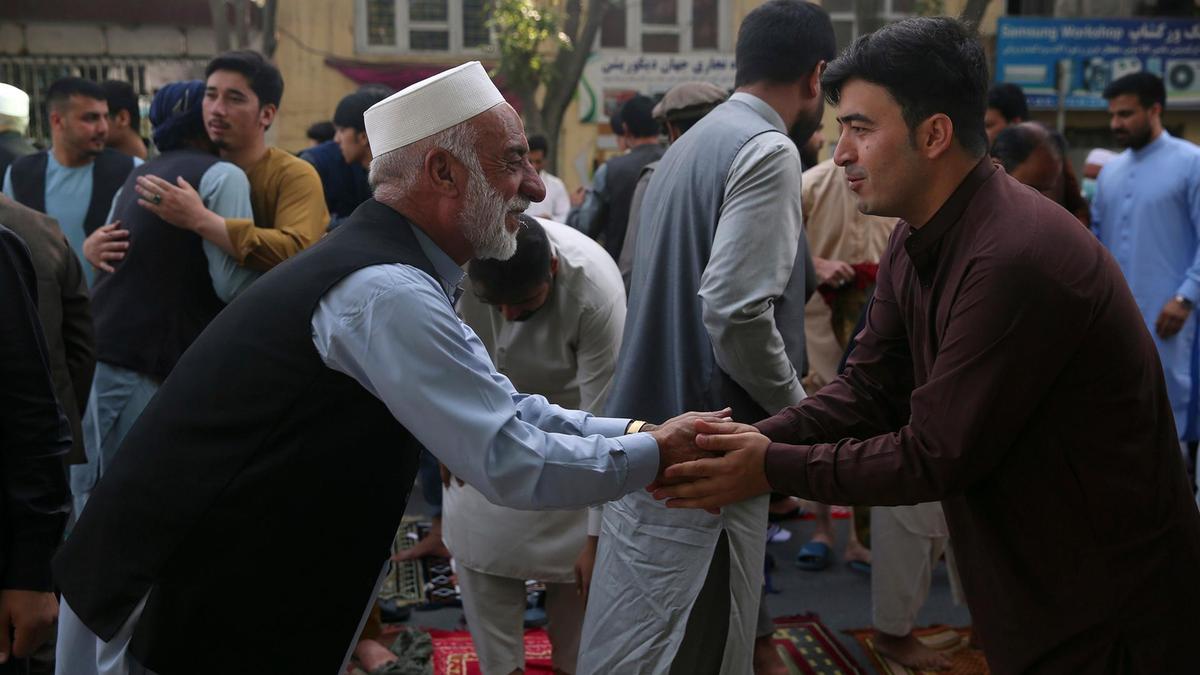 Afghans exchange greetings after Eid Al Adha prayers in Kabul, Afghanistan, July 31, 2020. (Photo: CGTN)
China hails the opening of intra-Afghan talks and views the internal negotiation as a move to open a new chapter for Afghanistan, Chinese Foreign Ministry spokesperson on Monday who vowed that China will continue to be the supporter and mediator in Afghan peace process.
Peace talks between the Afghan government and the Taliban began in Doha, Qatar on Saturday. Chinese State Councilor and Foreign Minister Wang Yi sent congratulations to the talk and wished lasting peace after 19-year war in the country.
Afghan government and the Taliban are brothers, and China welcomes the negotiations and hopes the two sides can put aside hatred while working together for the future of Afghanistan, spokesperson Wang Wenbin told reporters.
Pointing out that political settlement is the only way to address the issue, Wang hoped the two parties could come up with an inclusive and broadly accepted political structure that prioritize national interest and remain committed to counter-terrorism and peaceful development.
As the Chinese foreign minister said on Saturday, China as a traditional friendly neighbor of Afghanistan, always stands for an Afghan-led and Afghan-owned peace process, adding that China respects Afghanistan's choices and will continue to be the supporter and mediator for the country's peace process.