PLA will intensify drills if 'Taiwan independence' provocations continue: mainland official
Training drills of the Chinese People's Liberation Army (PLA) are aimed at countering "Taiwan independence" and safeguarding China's sovereignty and territorial integrity, a Chinese mainland spokesperson said on Wednesday.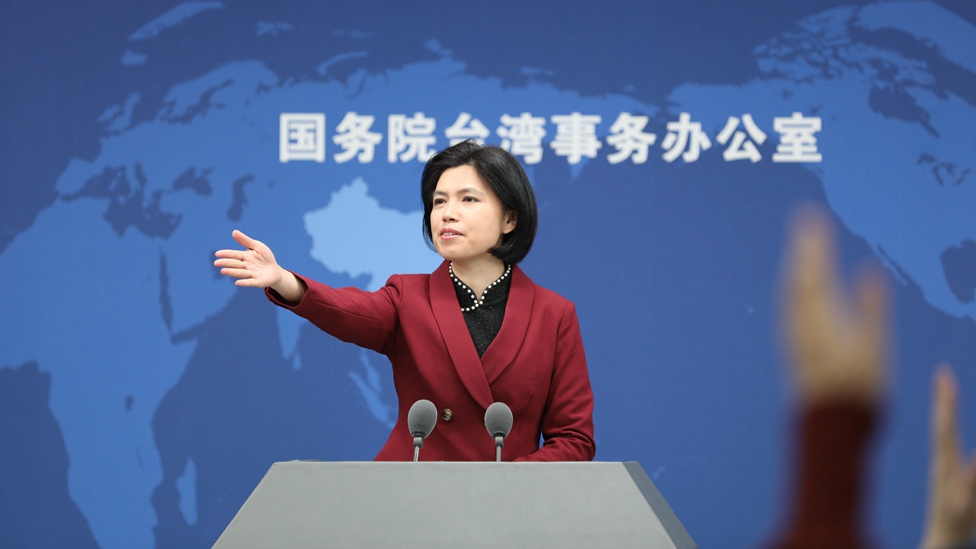 Zhu Fenglian of the Taiwan Affairs Office of the State Council made the remarks at a regular press briefing in response to a question about recent training drills of PLA aircraft around the island.
"If 'Taiwan independence' provocations do not stop or decrease, the PLA's training drills will only increase, not decrease," Zhu warned.
The aim of the "Taiwan independence" separatists and their activities is to separate Taiwan from China, endangering China's sovereignty and territorial integrity, she said.
Responding to calls by some lawmakers in Taipei to freeze the budget for this year's city forum of Shanghai and Taipei, Zhu stressed that the separatist forces seeking "Taiwan independence" are different from the Taiwan people.
It is a common aspiration of compatriots on both sides of the Taiwan Straits to strengthen exchanges and cooperation, which benefits people on both sides, she added.
She called for efforts to cherish and promote activities like the forum that are conducive to deepening cross-strait cooperation, rather than placing obstacles against them.