Meeting among neighboring countries of Afghanistan held in China, raises global attention
People's Daily app
1648810228000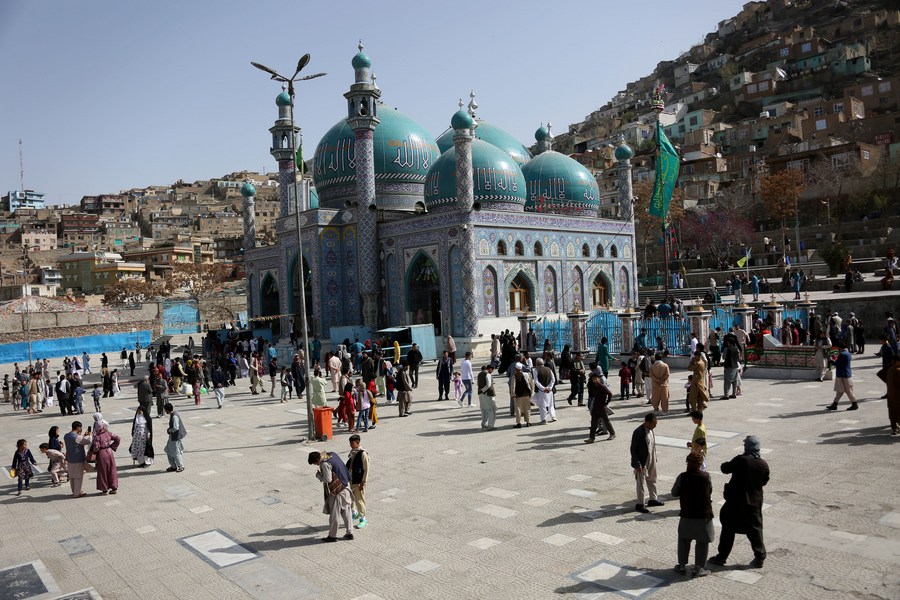 From March 30-31, a series of meetings in Tunxi, China concerning Afghan issues raised global attention. Foreign ministers and high-level special envoys from Afghanistan's neighboring countries as well as Russia and the US took part in the discussions.
The major event, the Third Foreign Minister's Meeting Among the Neighboring Countries of Afghanistan, was participated by Turkmenistan, Uzbekistan, Russia, Pakistan, Iran, Tajikistan and China. China FM Wang Yi chaired the meeting. Chinese President Xi Jinping sent a written message to the meeting, and United Nations Secretary-General António Guterres sent a video message to address the meeting.
The meetings issued a joint statement on supporting Afghanistan's economic reconstruction and practical cooperation. It raised global attention as all major parties concerning the Afghan issue took part in it and China was the host.
Associated Press quoted Xi's wish of a "peaceful, stable, developed and prosperous Afghanistan that serves the common interests of regional countries and the international community", saying that the Chinese leader issued a strong backing for Afghanistan.
Reuters focused on Russian FM Lavrov's reveal that Russia has already received the first Afghan diplomat sent by the new authorities. Reuters also reported Lavrov's concern over terrorism issues caused by the turmoil left by the US withdrawal.
Dawn, a Pakistan newspaper, reported Pakistan FM Qureshi's expression that Pakistan and China will stand together with the Afghan people. The newspaper also followed Qureshi's proposal of extending the CPEC (China-Pakistan Economic Corridor) to Afghanistan.
In an interview with the People's Daily, Dr. Abdul Latif Nazari, Deputy Minister of Economy from Afghanistan's interim government, said that China has always been a good neighbor and its bilateral relations with Afghanistan are based on mutual respect. China's support for Afghan people will be of crucial importance.
Nazari said that Afghanistan wishes to be in a good relationship with its neighbors. It will try its best to prevent any threat from the land of Afghanistan against its neighboring countries. The Afghan people and the interim government welcome its neighbors' efforts to push forward Afghanistan's economic reconstruction and practical cooperation in all areas.