Q1 GDP shrinks 39.2% in Hubei
People's Daily app
1587473963000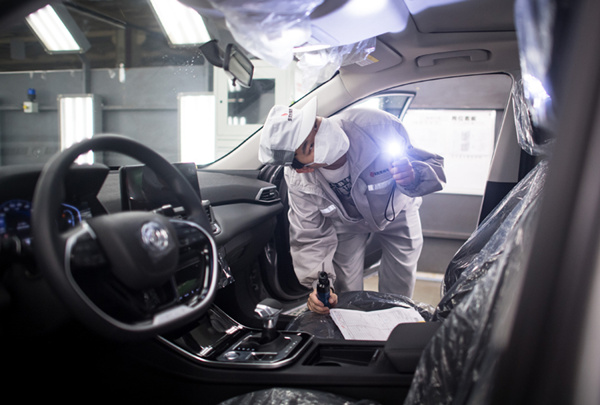 A worker is busy on the production lines at the workshop of Dongfeng Passenger Vehicle Company in Wuhan, Central China's Hubei province, March 24, 2020. (Photo: Xinhua)
China's Hubei Province saw a 39.2 percent decrease year-on-year in its gross domestic product (GDP) for the first quarter. Its GDP was 637.935 billion yuan (approximately $90 billion), according to statistics released by local authorities on Tuesday.
The report by the Hubei Provincial Bureau of Statistics said over the past quarter, Hubei's economy has experienced difficulties due to the coronavirus pandemic, but the impact is overall manageable beyond the short term. In response, both the central and local governments have rolled out relevant measures since March to help ease pressures on the economy and create a safe environment for enterprises.
With the resumption of local businesses underway, the economy of the former epicenter is on track to recover from the blows of the pandemic, said the report.