Wuhan doctor whose face darkened from COVID-19 treatment expresses gratitude after recovery
People's Daily app
1603850378000
Doctor Yi Fan, known for a picture online in which his face was darkened as a side effect from the COVID-19 treatment, expressed his gratitude to Wang Chen, academician of China Academy of Medical Science and Peking Union Medical College, for saving his life on Monday.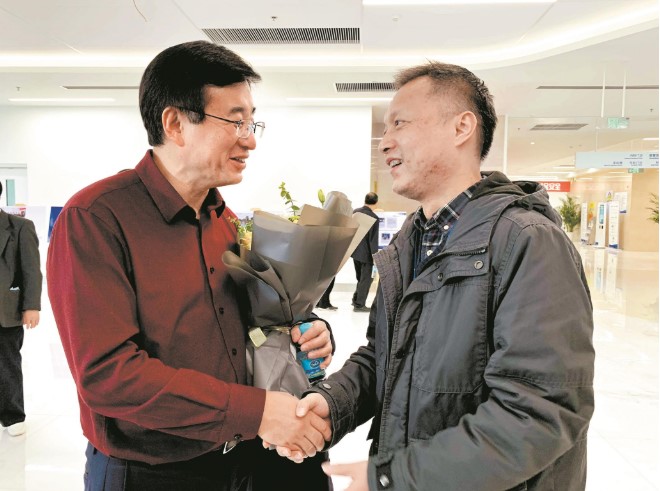 Yi Fan, cardiologist of the Central Hospital of Wuhan, was infected with COVID-19 early this year, then his face turned dark under the action of drugs during the treatment. Now he's recovered from the pneumonia and his facial color is back to normal.
"I'm so grateful that you saved my life and I sincerely want to say thank you in person,"
he said. "I also want you to see that I'm recovered pretty well now."
It's the first time for Yi Fan to meet Wang Chen again after his recovery.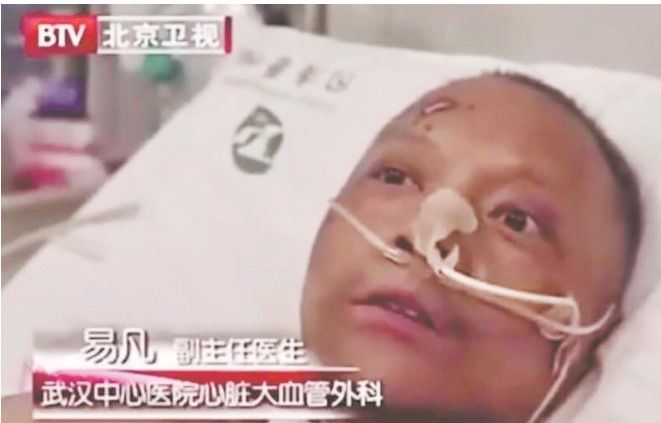 On January 22, Yi felt extremely uncomfortable and went for a computed tomography (CT) scan, then confirmed he was infected with COVID-19. One week later, Yi showed symptoms of severe respiratory distress and then transferred to Sino-French New City Branch of Wuhan Tongji Hospital on March 3.
At that time, Yi was suffering from narcosis, his respiratory system struggled and he had multiple organ failures, when his facial color started to darken.
The picture of his darkened face attracted people's attention online, many said it's a war fighting against the virus and it's really hard.
When it was the most dangerous time, Academician Wang Chen arrived at the hospital with his team. He cooperated with another medical group at the hospital to help save Yi's life.
Finally, Yi revived on March 7 and no longer needed support of Extracorporeal Membrane Oxygenation (ECMO) one week later.
"It's a miracle that I survived from the coronavirus and recovered, I will appreciate it and cherish my life," Yi said.
(Compiled by Chen Xi'nan)