Chinese researchers develop new rapid testing kits for COVID-19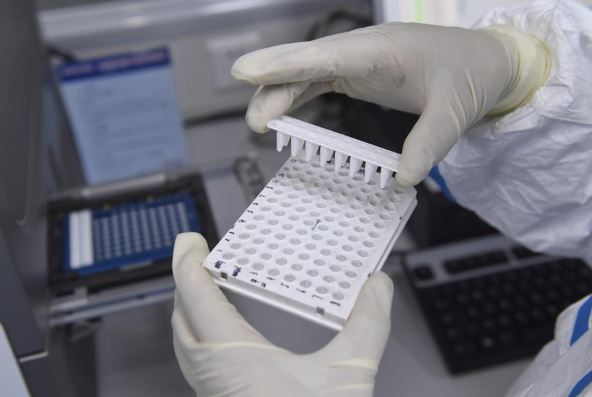 A staff member works at the health and quarantine comprehensive laboratory of Sichuan International Travel Health Care Center (Chengdu Customs Port Outpatient Department), in Chengdu, southwest China's Sichuan, Feb. 15, 2020. (Photo: Xinhua)
GUANGZHOU, Feb. 15 (Xinhua) -- A new rapid testing kit for novel coronavirus (COVID-19) was developed by China's State Key Laboratory of Respiratory Disease, the Guangdong-based laboratory announced on its social media platform Friday.
Authorities in charge of the laboratory claimed the test results can be shown within 15 minutes after collecting a drop of blood.
Compared with the current RT-PCR nucleic acid tests, the new kits make testing simpler, more effective and specific since it may allow on-site screening among suspected patients and close contacts of infected patients.
However, according to some experts, the new test method has not yet received consensus in the testing industry.