Night watchers in Huoshenshan Hospital ICU
People's Daily app
1581918769000
Since the first batch of COVID-19 patients were received in Huoshenshan Hospital, a makeshift hospital in Wuhan, Central China's Hubei Province, medical workers in the ICU have worked on 24 hours a day.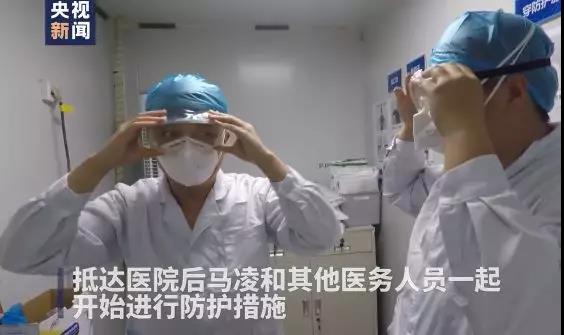 (Photos from CCTV)
Ma Ling, a member of a military medical team supporting Hubei Province and now deputy director of ICU in Huoshenshan Hospital, takes the night shift in the ICU from 2 am to 5 am.
Upon arriving in Wuhan, the epicenter of the COVID-19 outbreak, he pledged "In front of the epidemic, we, the Chinese People's Liberation Army, will never retreat unless dead! We must protect everyone's safety and health!"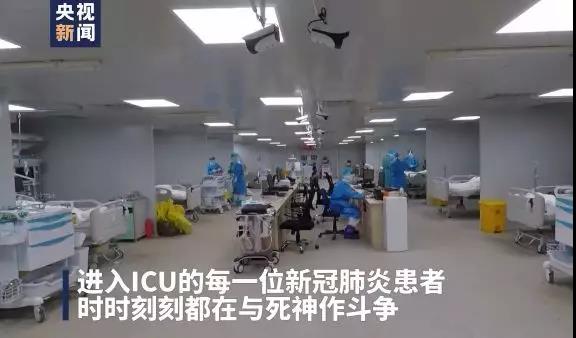 After leaving home at 11 pm, he always arrives at the hospital two hours in advance for fear of the shortage of hands in emergency situations.
Most patients were in serious condition when sent to the ICU and keep fighting against death all the time. Apart from caring for their physical health, Ma and his colleagues also need to mitigate patients' emotions.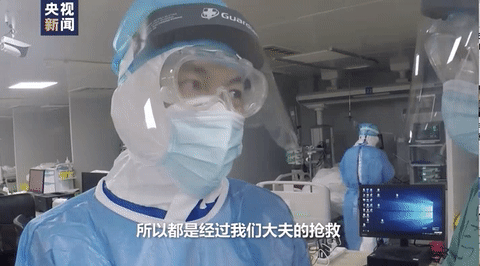 The COVID-19 patients will take a favorable turn after a period of time, according to Ma Ling. What doctors like Ma do is extending patients' lives to gradually improve their lung functions.
The ICU in Huoshenshan Hospital is gripped by an intense atmosphere and every medical worker spares no efforts in busy work, having little time to rest.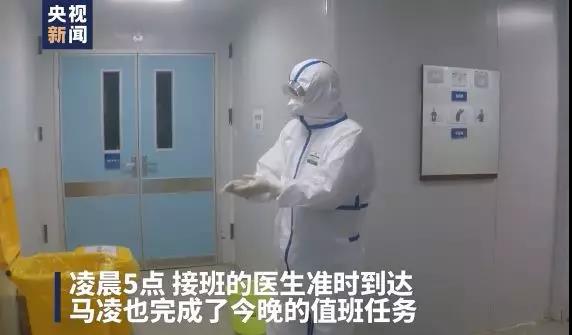 Ma said that though it's hard and stressful work, he and his colleagues enjoy the sense of fulfillment when seeing that patients are getting better. After doctors' rescue, a majority of the patients are now in stable condition.
"We are soldiers. Places where the country and people need help are the places we should go. We are also doctors. Places where patients need us are the places we should go. So here we are."
(Compiled by Jiao Jingxian)