French consul general joins fight against epidemic in Wuhan
People's Daily app
1581596567000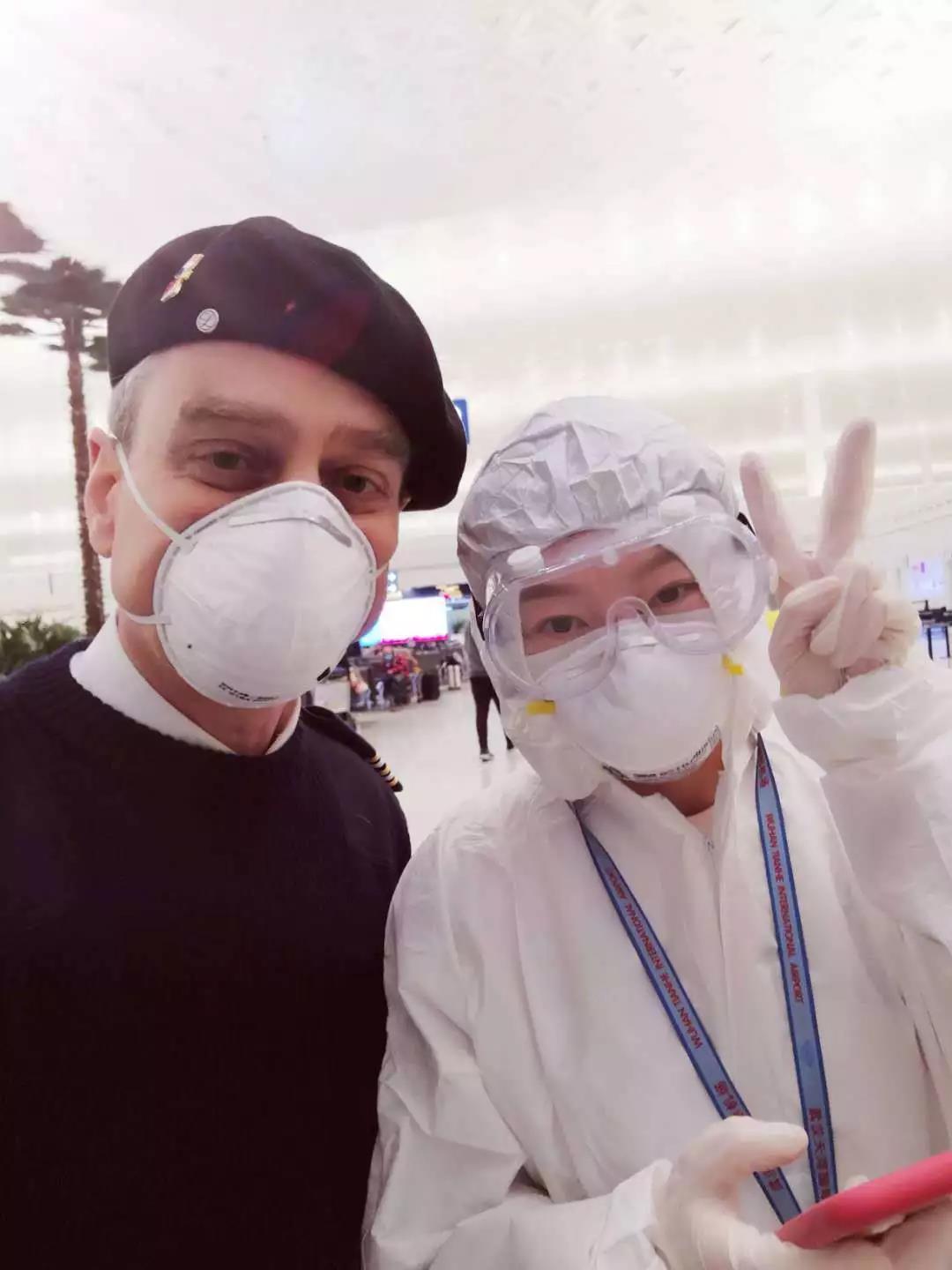 Olivier Guyonvarch and the head of the airline ground crew. (Photos: CGTN)
"When hearing the slanderous remarks toward Wuhan from outside China because of the coronavirus, I got just as angry as all the Wuhan residents," said Olivier Guyonvarch, consul general of France in Wuhan. He ended his vacation early in February and returned to Wuhan amid the novel coronavirus outbreak.
In an exclusive interview with CGTN French Channel, he said that out of a sense of duty he and his staff at the consulate "decided to remain in this city, on behalf of France, to help the people of Wuhan and our French compatriots here. I believe that a friend in need is a friend indeed. We would like to work together with Wuhan residents to get over the difficulties. Go Wuhan!" he said.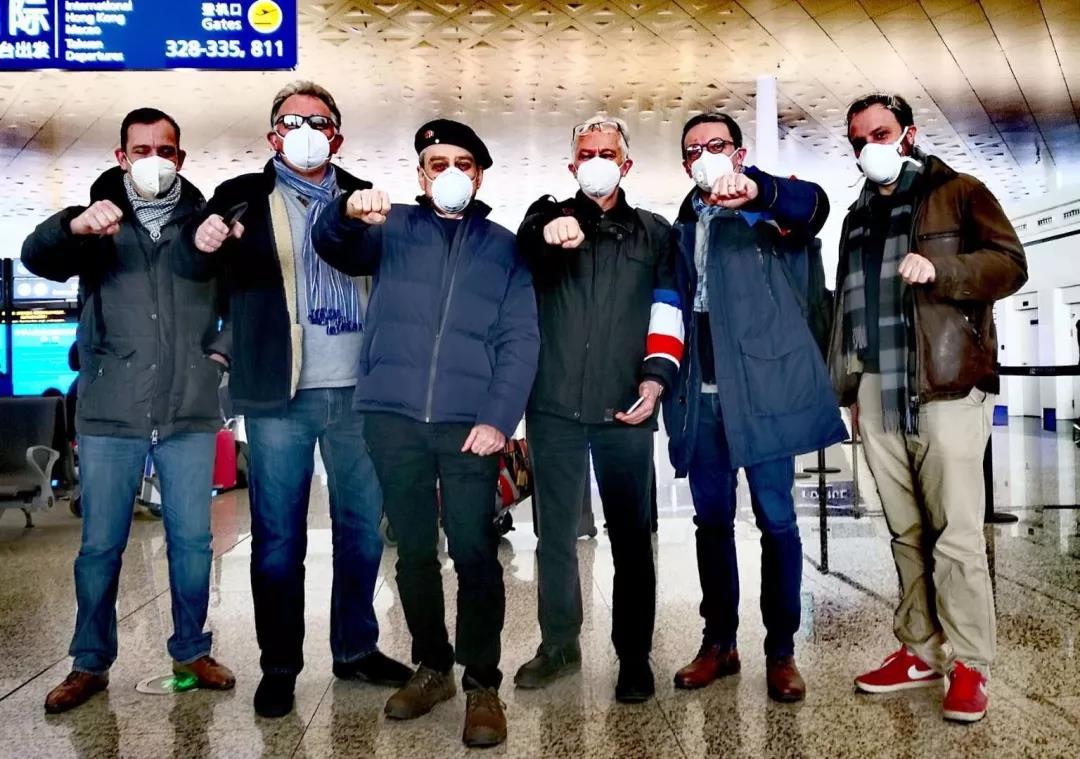 Olivier Guyonvarch and the staff of the consulate.
Wuhan is the city where he started his foreign diplomatic career twenty years ago. After a long stay, it has become the most familiar city to him in China. He can communicate freely with the local residents.
He said he had tried his best to help fight the epidemic together with the French Consulate General in Wuhan. Two batches of medical protective equipment have been sent by the French government to Zhongnan Hospital of Wuhan University. "The Chinese people are uniting as one to fight the epidemic. We believe that China has the ability to win the battle against novel coronavirus pneumonia. In any case, France will fight side by side with the Chinese people," he added.