Beijing to have 2 mln 5G users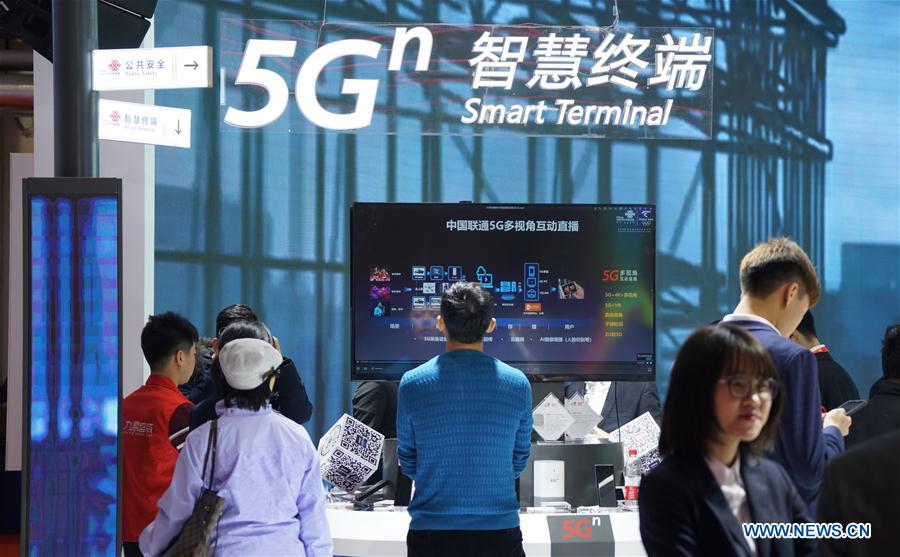 Visitors look at a 5G intelligent application booth at the 2019 World 5G Convention in Beijing, capital of China, Nov. 21, 2019. (Photo: Xinhua)
BEIJING, April 8 (Xinhua) -- The number of 5G users in Beijing will soon reach 2 million, the Beijing Daily reported Wednesday.
Telecom giant China Unicom announced its 5G users in Beijing had reached 1 million by Tuesday. The other two major telecom operators China Mobile and China Telecom have also gained more than 720,000 and 253,000 5G users in the capital city, respectively, said the newspaper, citing sources from the municipal communications administration.
Beijing has been speeding up the development of 5G projects in recent years. It plans to have over 30,000 5G base stations by the end of this year, with 5G coverage in 5,000 buildings citywide, according to the administration.
By the end of March, more than 17,700 5G base stations have been built across Beijing.
Apart from base stations, the city has launched 5G applications and services in various fields such as education, health care, video games and industrial manufacturing to meet market demand, the newspaper said.