Heatwave to continue in Beijing
BEIJING, July 25 (Xinhua) -- The heatwave that hit Beijing Monday is here to stay until the weekend, according to a meteorological department forecast, as the municipality renewed a yellow alert, the third most severe, for high temperature.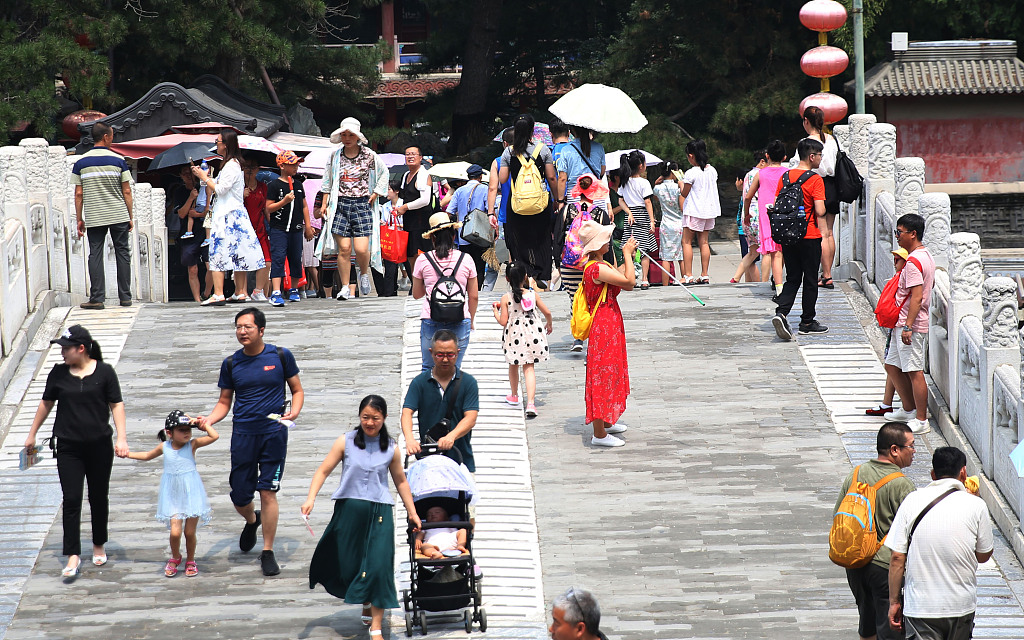 (Photo: VCG)
As of 5 p.m. Thursday, the highest temperature in Beijing hit 40.4 degrees Celcius, with the average temperature surpassing 36 degrees Celcius in the plain areas.
The humidity will also remain high at around 50 percent during the day and 85 percent to 90 percent during the night.
Beijing has a color-coded high-temperature alert system with red being the most severe, followed by orange, yellow and blue. The yellow alert is triggered when the highest temperature rises above 39 degrees Celcius for one day or continues for three days at above 35 degrees Celcius.
Strong heatwaves are not uncommon in Beijing in late July. For example, from July 23 to 29 in 1999, Beijing experienced a seven-day heat streak.