Podcast: Words of President Xi (24)
People's Daily app
1616292634000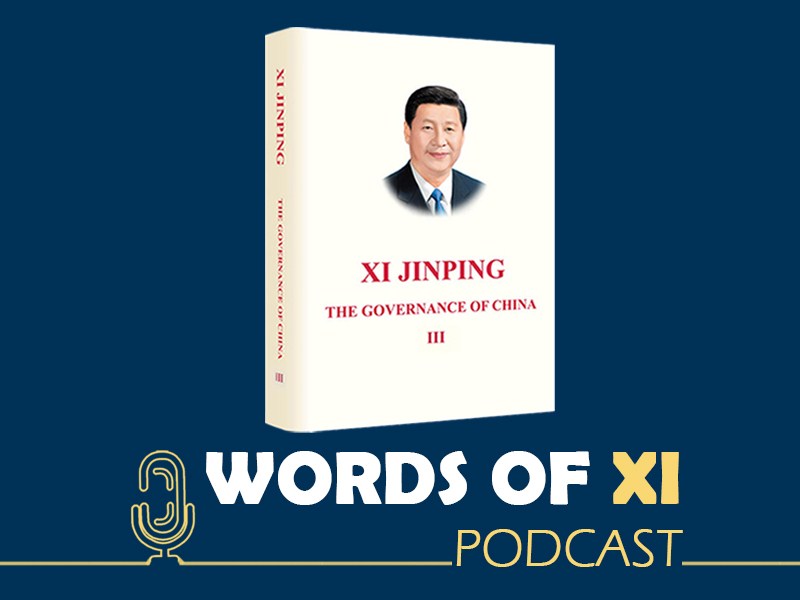 Hello everyone. Welcome to the podcast Words of Xi.
The third volume of Xi Jinping: The Governance of China was published in June 2020.
The volume includes 92 of President Xi's spoken and written works from October 2017 to January 2020, along with 41 photos.
Let's hear some excerpts from the book to better understand China's development under Xi's leadership.
Today, our anchor will read "Advance the Rule of Law Under Chinese Socialism."
This is part of the speech delivered by President Xi Jinping at the first meeting of the Commission for Law-based Governance under the CPC Central Committee on August 24, 2018.
(Read by Li Bowen; Edited by Huang Jingjing and Jiang Zhuhan)