40 specialized ambulances dispatched to Hubei province
People's Daily app
1581863785000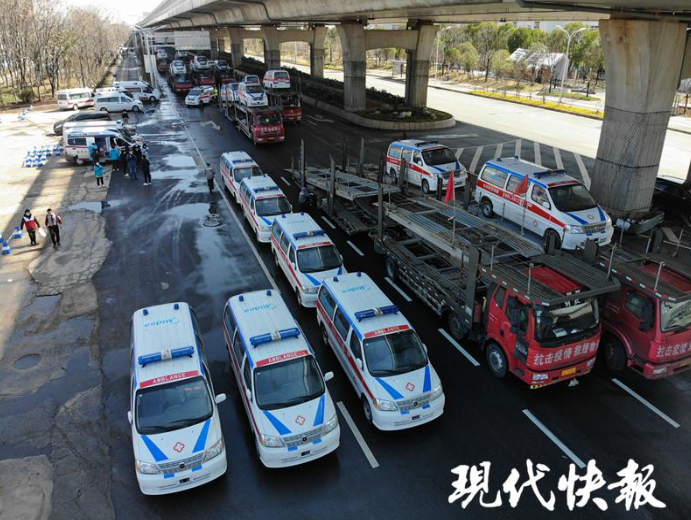 Thirteen flatbed trucks carrying 40 negative-pressure isolation ambulances arrived at Sinopec Nangang gas station of Caidian district, Wuhan city, on Sunday. These ambulances were then dispatched to 38 designated medical units in Hubei Province for rescue work. They were purchased by the Red Cross Society of Hubei and paid for by Midea Group.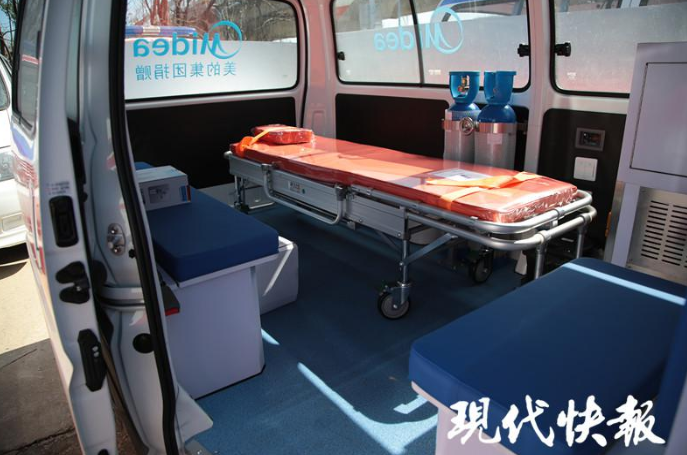 The negative-pressure isolation ambulance is known as "a mobile N95 mask." The pressure inside the vehicle is lower than the external pressure. It can lock the virus carried by the patients in the vehicle. Air in the ambulance is filtered before it is discharged. This is the main type of vehicle for transferring patients and an important line of defense in the fight against the coronavirus epidemic.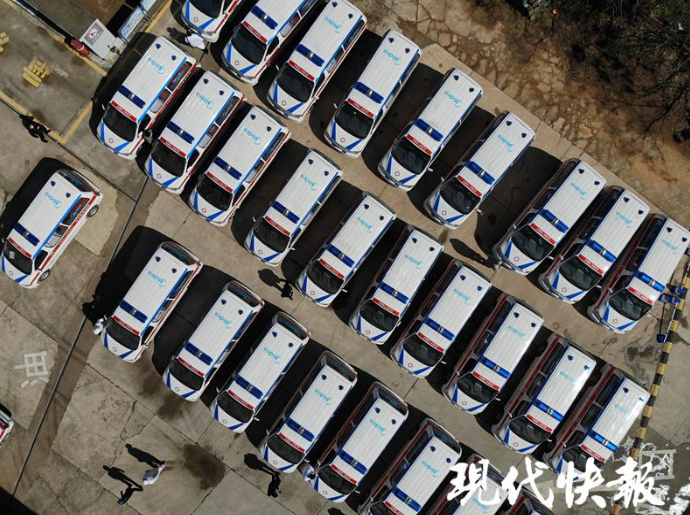 On February 12, the trucks set out from Shenyang, driving more than 1,800 kilometers, and arriving in Wuhan four days later. According to Zhang Chuntian, the leader of the motorcade, the average age of the 13 drivers is 32. Every day they slept in the car and set off at 6 am.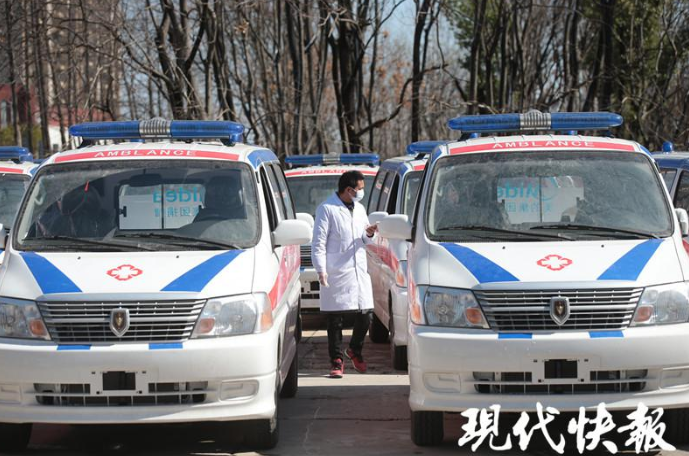 This is the second time that Zhang has driven to Hubei to aid the fight against the epidemic. On February 9, he transported a load of materials to Huanggang city alone. After returning to Shenyang, he actively signed up to lead this convoy carrying ambulances.
(Source: Kuaibao; Compiled by Yang Fan)