Typhoon Chanthu passes by but impact still being felt
Typhoon Chanthu will not land in China after lingering along the country's eastern coast, and will continue to move northeast towards Japan in the following days, yet its impact is still being felt, according to the China Meteorological Administration.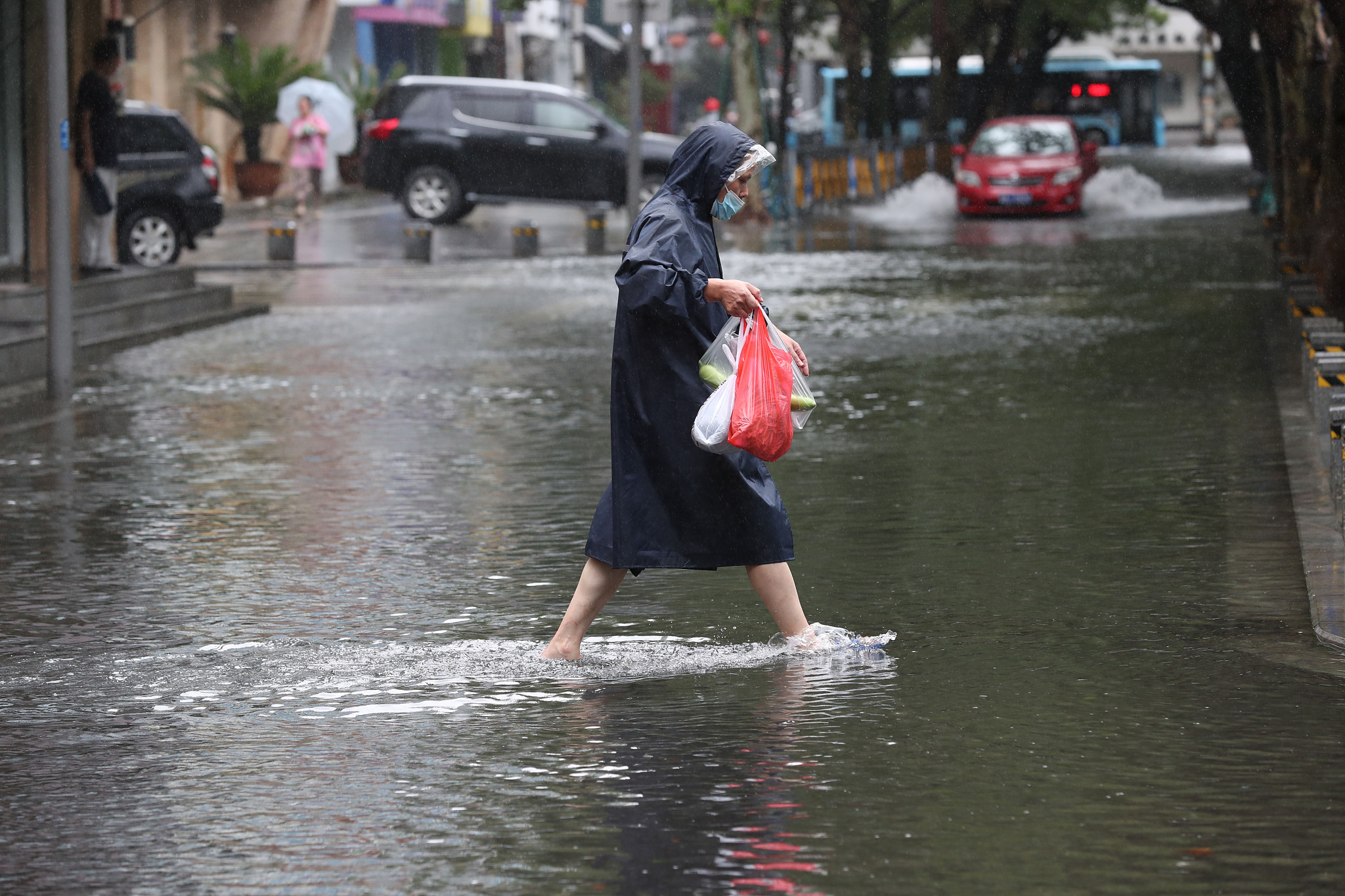 The relief was great in east China as Chanthu quickly grabbed attention as this year's "king of the wind" when it initially formed. Cities like Zhoushan and Ningbo had already been battered by strong winds and rainstorms before the expected landing of Chanthu over the past few days.
Parks, scenic spots, schools and waterway transportation have all closed in Zhejiang Province and Shanghai. Over 610,000 people have been relocated from rainstorm affected areas in Zhejiang Province.
The heavy rain will continue for another three days if Chanthu refuses to move away soon, possibly leading to record precipitation in both Zhejiang Province and Shanghai.
Although powerful typhoons are nothing new in summer, such a strong one in autumn has caught many by surprise. Meteorological statistics show that in the past 72 years, summer was the most active season for typhoons, with 833 formed during that time, but autumn was a close second with 821 typhoons.
And between 1949 and 2020, super typhoons accounted for 27.9 percent of typhoons generated in autumn, compared to 18 percent in summer.
Sea surface temperatures are usually the highest from August to September and this provides good conditions for the generation of typhoons. At the same time, from the end of August to the beginning of September, cold air becomes active, the pressure gradient increases and wind speeds near the center of the typhoon increases, which is also conducive to enhancing a typhoon's intensity. Therefore, in autumn, the probability of a strong typhoon or super typhoon is higher.