US attacks Tibet's human rights as the region announces end of absolute poverty
Chinese Foreign Ministry said Thursday that the United States is seeking to destabilize Tibet by appointing the so-called special coordinator for Tibetan issues, calling the move an interference in China's internal affairs.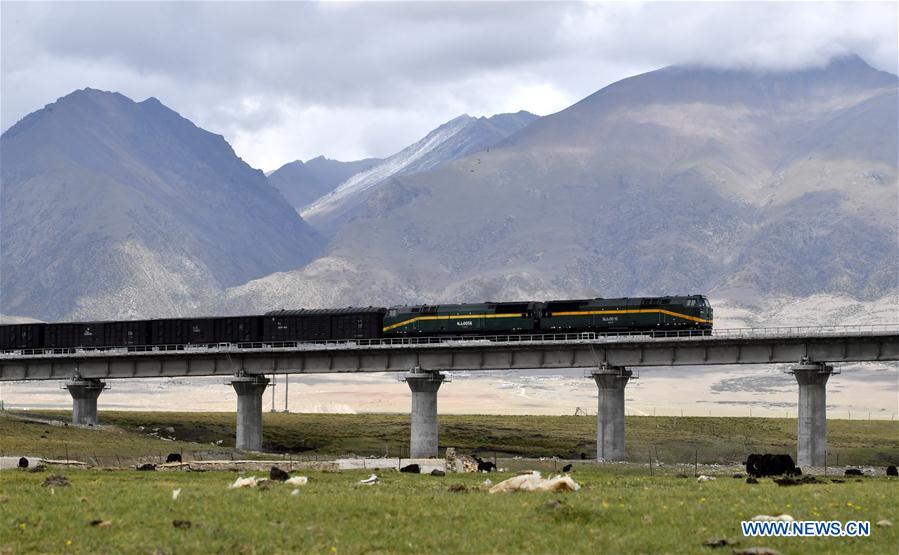 On Wednesday, U.S. Secretary of State Mike Pompeo appointed Assistant Secretary of State for Democracy, Human Rights and Labor Robert Destro as the special coordinator.

Tibetan affairs are China's domestic affairs, and China strongly opposes any form of foreign interference, the Foreign Ministry's spokesman Zhao Lijian said in a daily briefing.
"The setting up of the so-called coordinator for Tibetan issues is entirely out of political manipulation to interfere in China's internal affairs and destabilize Tibet. China firmly opposes that," Zhao said.
Tibet has achieved remarkable social and economic growth since its peaceful liberation in 1950, and the living standard of the people there has also improved, he said.
All ethnic groups in Tibet are part of the big family of the Chinese nation, and people in Tibet enjoy religious freedom, and their rights are fully respected, he added.
Earlier on Thursday, Tibetan authorities announced that the region had eliminated absolute poverty, claiming a "major victory."
China's Tibet Autonomous Region has achieved a "major victory" in alleviating poverty, Wu Yingjie, the Communist Party of China chief of the region, said at a press conference in Lhasa.
By the end of 2019, Tibet had lifted 628,000 people out of poverty and removed 74 county-level areas from the poverty list, Wu said.
Tibet is now shifting its focus from tackling absolute poverty to consolidating poverty alleviation achievements, he continued.
The achievement shows "the advantages of the socialist system on the high plateau," Wu said.