Chinese mainland reports 4 new confirmed COVID-19 cases, 33 new asymptomatic cases
People's Daily app
1588206196000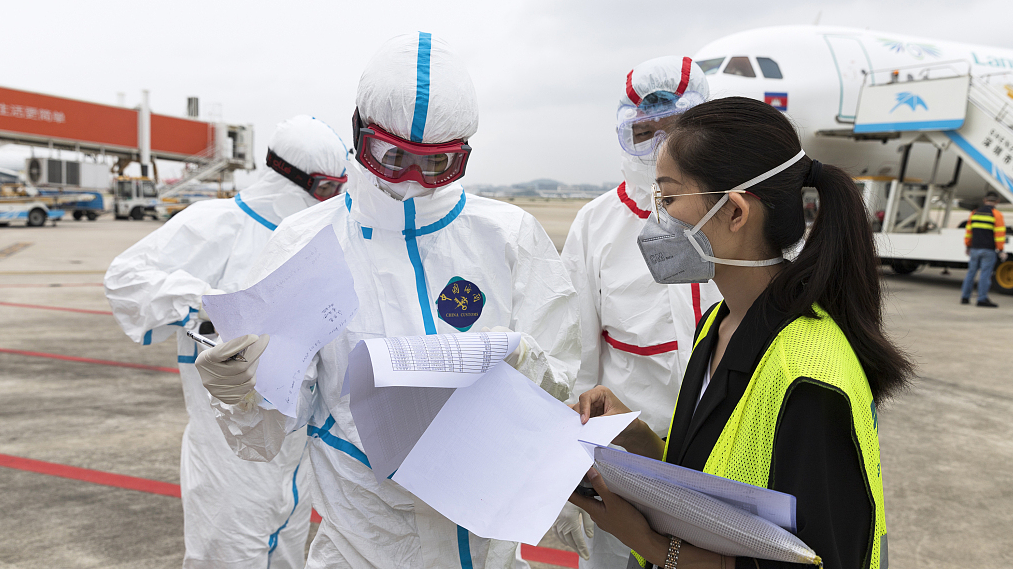 File photo: CGTN
Chinese health authority said on Thursday it received reports of four new confirmed COVID-19 cases on the Chinese mainland on Wednesday, among which all cases were imported.
The Chinese mainland registered no deaths and three suspected cases on Wednesday.
According to the National Health Commission,32 people were discharged from hospitals after recovery, while the number of severe cases decreased by nine to 41.
As of Wednesday, the mainland had reported a total of 1,664 imported cases. Of the cases, 1,139 had been discharged from hospitals after recovery and 41 were in severe condition, said the commission.
Also on Wednesday, 33 new asymptomatic COVID-19 cases were reported on the mainland, including two imported ones. The commission said 998 asymptomatic cases were still under medical observation, including 127 from abroad.