Li stresses objective of winning coronavirus fight and fulfill China's economic tasks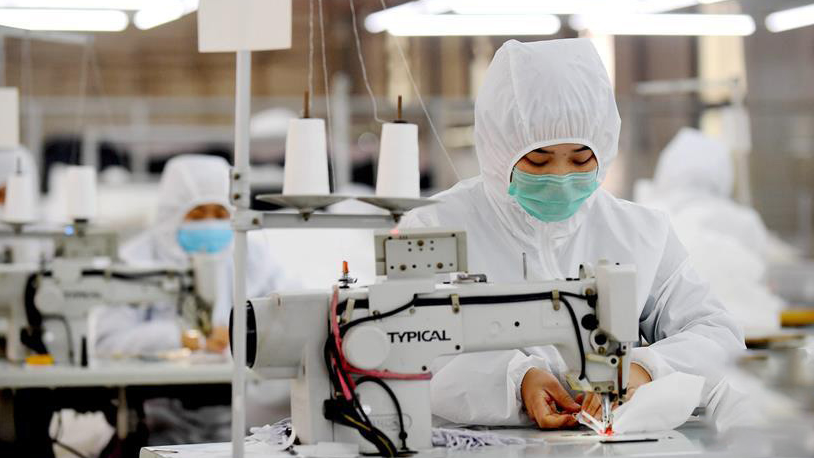 Workers return to work at a medical supply factory in Hebei Province, February 12, 2020. (Photo: Xinhua)
Chinese Premier Li Keqiang stressed that the main objective is to win the people's war of epidemic prevention with all-out efforts and, at the same time, strive to realize this year's economic and social development goals on Thursday.
Premier Li, also head of the leading group of the CPC Central Committee on the prevention and control of the novel coronavirus, made the remarks at the leading group's meeting.
Reiterating that Hubei Province, especially Wuhan City, is the priority in the epidemic prevention and control, Li urged the city and its neighboring cities to speed up the admission and treatment of patients.
To prevent the epidemic from further spread, Li also required the region to enhance its quarantine measures.
While strengthening the prevention and control of the epidemic, the Chinese premier also called for coordination for various economic and social development tasks, stressing that governments at all levels should strive to reach their goals.
He called on governments of other provinces to continue carrying out their prevention measures and gradually resume the work and production of enterprises based on practical situations as a way to ensure an ample supply of medical goods and daily necessities.
Premier Li highlighted the role of science and technology in the fight against the novel coronavirus, stressing that effective drugs and improved treatment capabilities are key to winning the battle.
He expected medical workers to continue improving their treatment plans and strive to increase survival rates and reduce infection and mortality rates.