84 poor households from a cliff village move to new homes
People's Daily app
1589270256000
A total of 84 households in Atulie'er Village, known as a "cliff village" in Zhaojue County, Liangshan Yi Autonomous Prefecture, Southwest China's Sichuan Province, will move into their new homes by May 14. Before this, the only way for the villagers to climb up and down the cliff is by using a steel ladder.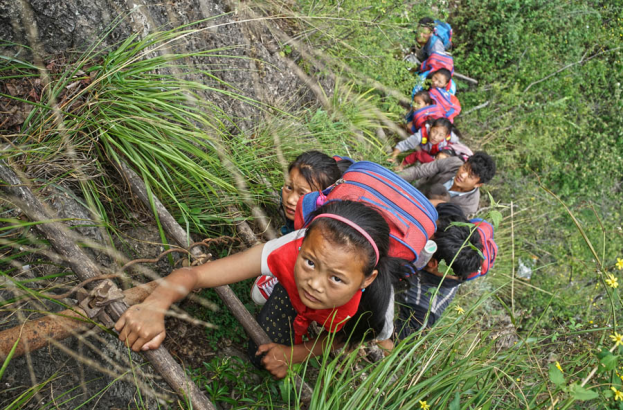 Children climb a vine ladder on their way home on May 14, 2016. The children study at a school at the foot of the hill and go home twice a month. (Photo:VCG)
The village, atop a 1,400-meter cliff, attracted nationwide attention in 2016 when a Chinese newspaper published a collection of photos featuring students scaling the cliff via an 800-meter zigzag network of rattan ladders with no railings-their only link to the outside world.
This is part of China's relocation program for poverty alleviation, which aims to relocate more than 18,000 residents of 92 remote mountain villages in Zhaojue County, starting from May 10. On the first day, 517 households from 25 villages in Zhaojue have finished resettlement into four relocation areas.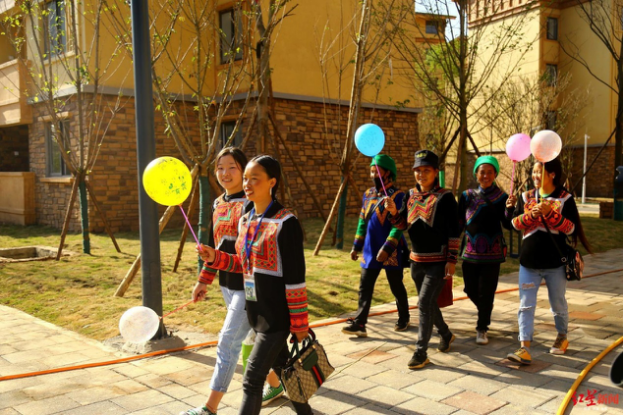 Local residents move into their new homes. (Photo: Red Star News)
After relocation, the seniors and children can live in the downhill relocation areas, while young people can remain in the cliff village to develop the tourism industry and help it shake off poverty, according to the village's first secretary.
Support measures to ensure stable lives
"The government has bought new furniture for each of the households for their new homes. We only need to take clothes and quilts there," Mou'se Subure, a young man of the Yi ethnic group, said of his planned relocation.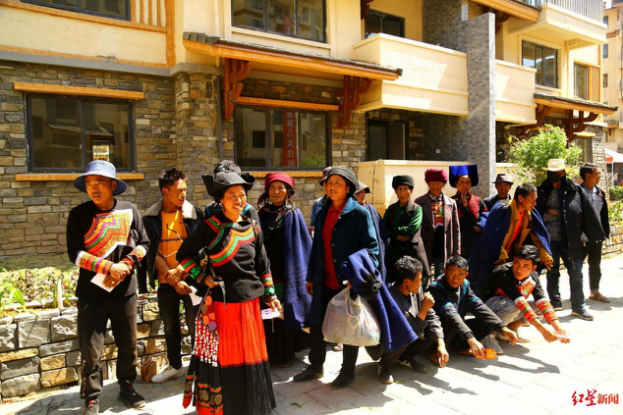 Local residents wait in line to fill in the registration form and get their house keys. (Photo: Red Star News)
The new community is equipped with schools, hospitals and recreational centers to meed villagers needs. Safety education and training were also provided to help residents better fit into the new living environment after relocation.
"We used to live in adobe houses and have never seen such nice apartments near schools and hospitals," Mou'se said.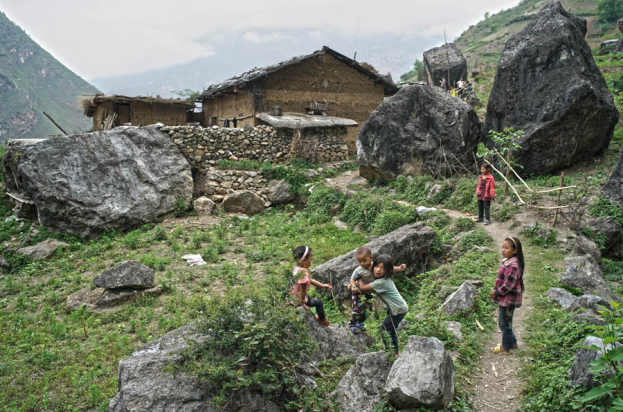 Children who do not go to school out of security concerns or poverty play in the village on May 14, 2016. (Photo:VCG)

The local government has also adopted a series of measures to better develop local industries and ensure people's livelihoods after resettlement. The county has offered 3,000 to 5,000 public welfare job positions to meet labor force demands as well as to provide job opportunities for people who cannot get far away from home. Thus, all people can find jobs nearby.
Picking up keys with great excitement
Re Koukegu was among the first group of local villagers that moved into new homes on May 10. He was excited picking up the keys and almost ran to his new apartment, which occupies more than a hundred square meters and has good ventilation and lighting.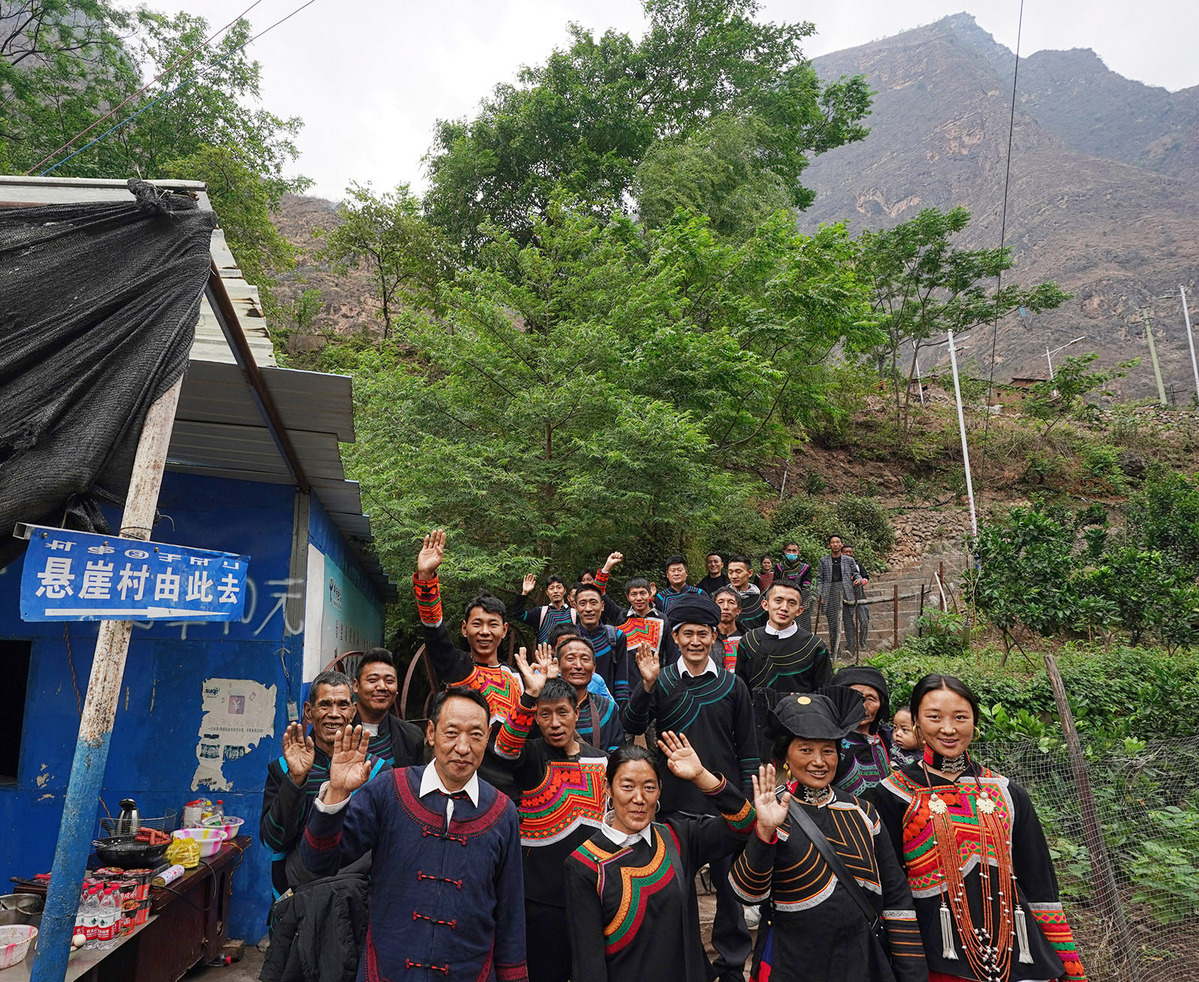 Villagers take a group photo before heading to their new homes on May 12, 2020. (Photo: China Daily)
"I finally moved into a new home, and those poor days are over," he said. In the past, the seven members in his family squeezed into a small shabby house. Re had to work in other provinces, such as Qinghai and Guangdong, to make a living, with very few times for family reunions.
Now Re's five children are studying in the county, and they are resettling in the new home. Re said he would like to find a job in the county and live a good life with his family.
(Compiled by Hai Han, with input from China Daily)