Several HK colleges to cancel classes for remainder of semester amid violence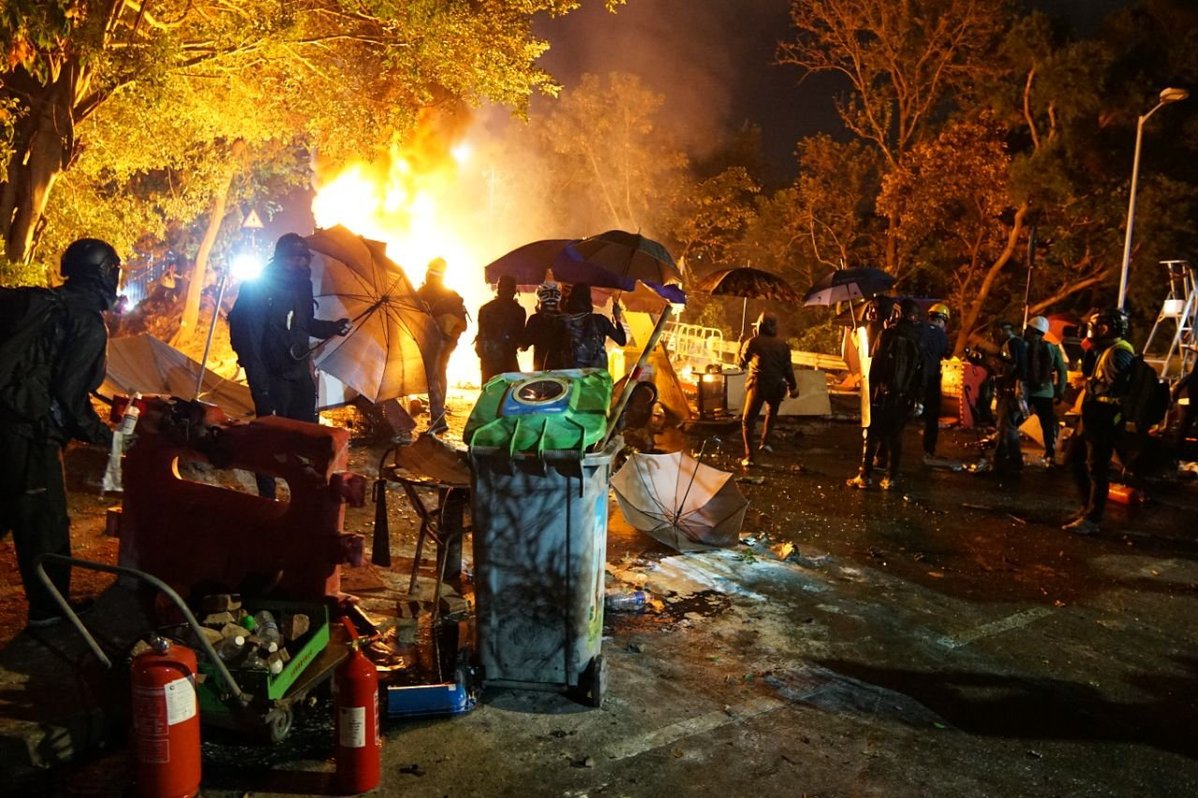 Rioters set fire across the campus of Chinese University of Hong Kong on Tuesday night. (Photo via China Daily)
Some universities in Hong Kong have decided to cancel classes for the rest of the fall semester and are considering moving the classes online, Hong Kong newspaper Wen Wei Po reported on Wednesday.
The Chinese University of Hong Kong said in a statement Wednesday the cancellation for the remainder of the 2019 fall semester includes all the undergraduate and postgraduate courses, in consideration for the safety of the students amid the ongoing city-wide protests.
Hong Kong University of Science and Technology and Hong Kong Baptist University canceled the classes for the rest of the term and opted for online courses instead, according to the report.