Border checkpoint between Macao, Guangdong paves way for stronger cooperation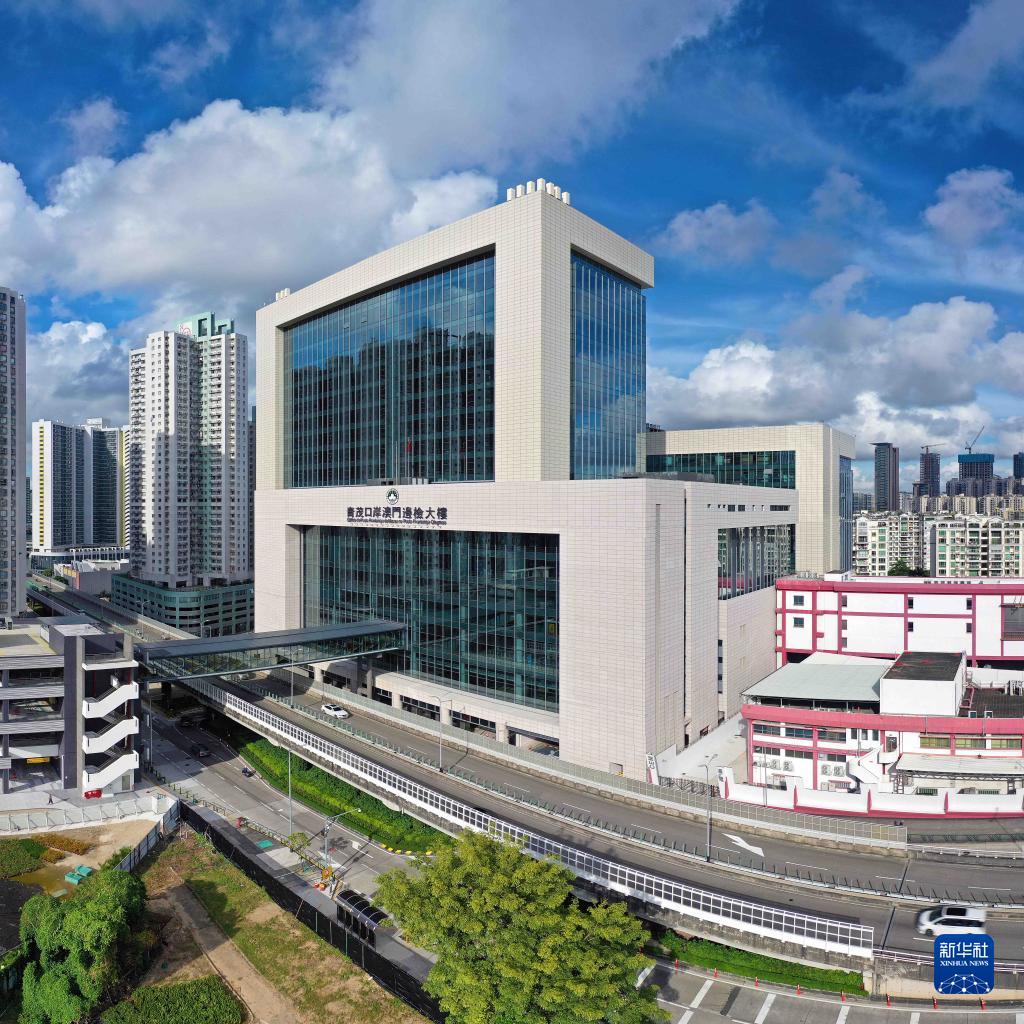 The new border checkpoint between the Macao Special Administrative Region and Guangdong province will help facilitate economic and trade cooperation and ease the movement of students and businesspeople between the two places, according to government officials, economists and entrepreneurs.
The Qingmao Checkpoint, which is for pedestrian use only, opened to the public at 3 pm on Wednesday.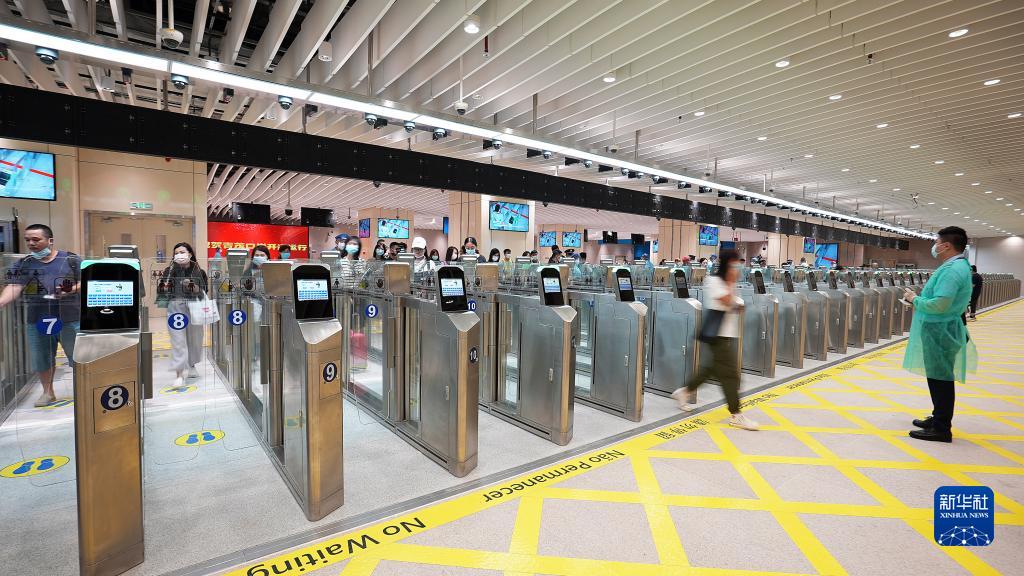 The checkpoint was built to ease pressure on the adjacent Gongbei Border Gate Checkpoint, a major land port, caused by the growing flow of people between Macao and Guangdong.
The new checkpoint will be open round the clock and can handle 200,000 border crossings a day.
A "joint inspection and onetime release" method will be used to shorten travelers' customs-clearance time to around 30 seconds. Under the new system, departure and arrival formalities can be processed in one go.
The checkpoint has 50 inbound and 50 outbound automated channels to process travelers, with two counters on each side.
At the opening ceremony for the checkpoint, Ma Xingrui, governor of Guangdong province, said the new border crossing port will help deepen Guangdong-Macao cooperation and bring fresh impetus to the development of the Guangdong-Hong Kong-Macao Greater Bay Area.
Macao SAR Chief Executive Ho Iat-seng said the checkpoint, built under the different legal and management systems of Macao and the Chinese mainland, is a remarkable achievement of Macao-Guangdong cooperation, which enriches the practice of "one country, two systems".
Tong Kai-chung, president of Macau Institute of Management, said the flow of people between Macao and Guangdong and economic and trade exchanges, will grow after the modern cross-border facility is put into wide use.
Tong also said it's crucial to build more checkpoints for air and sea border crossings between the city and the mainland if Macao is to further integrate into the nation's overall development.
The new checkpoint is also good news for cross-border students, commuters and entrepreneurs. Macao resident Ally Li Hui-yin, who has business interests in both Macao and the mainland, needs to travel between the city and Guangdong at least once a week.
She said that Qingmao may become her first option to cross the border as she lives five minutes' walk from the new checkpoint. The young entrepreneur said the faster clearance procedure and modern facilities will make her weekly border crossings more efficient and convenient.