Fresh Start: Podcast News (8/18/2019 Sun.)
People's Daily app
1566075642000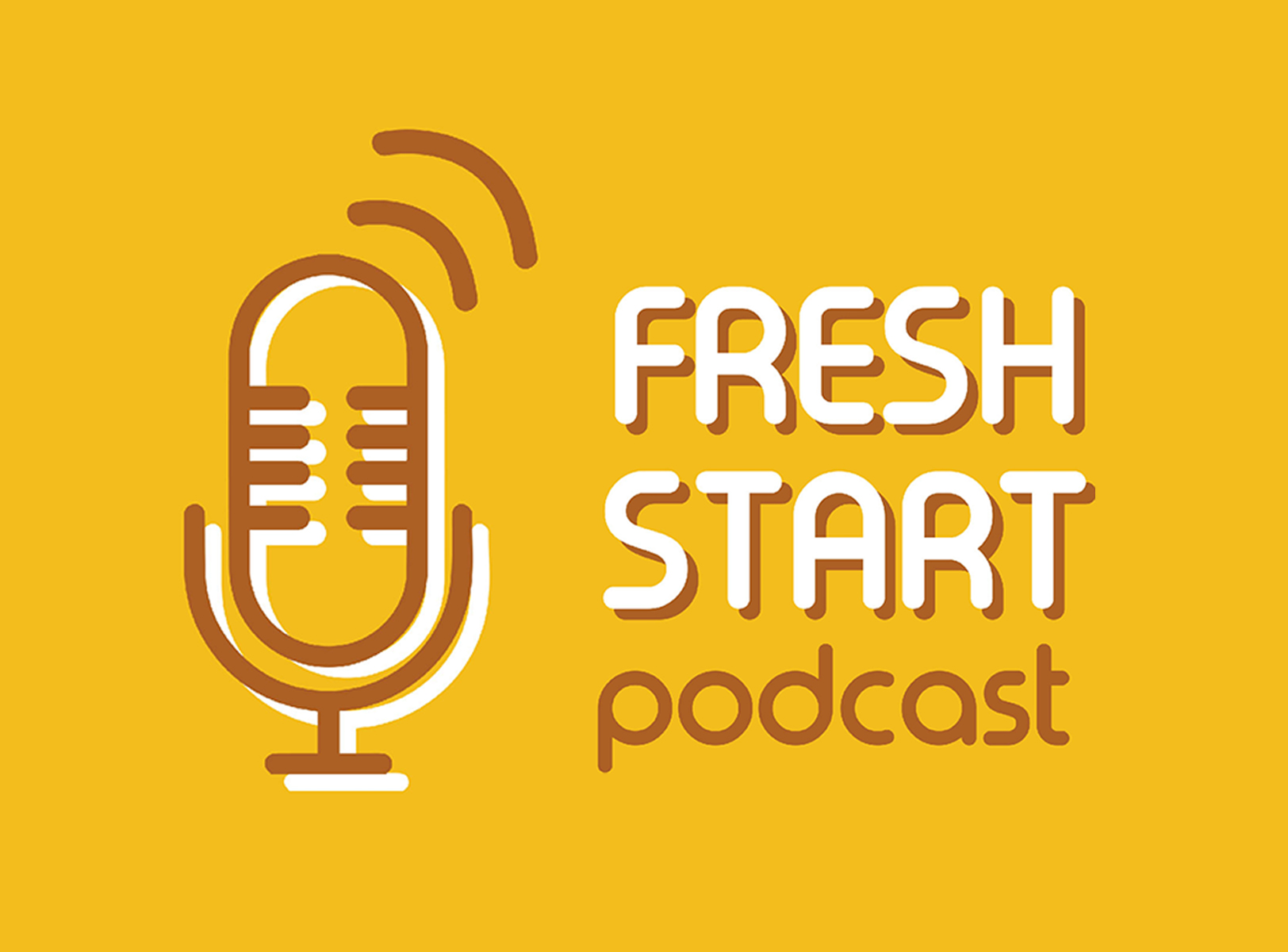 Welcome to Fresh Start.
This is People's Daily app.
Here are today's picks from our editors.
Over 470,000 people in Hong Kong say 'no' to violence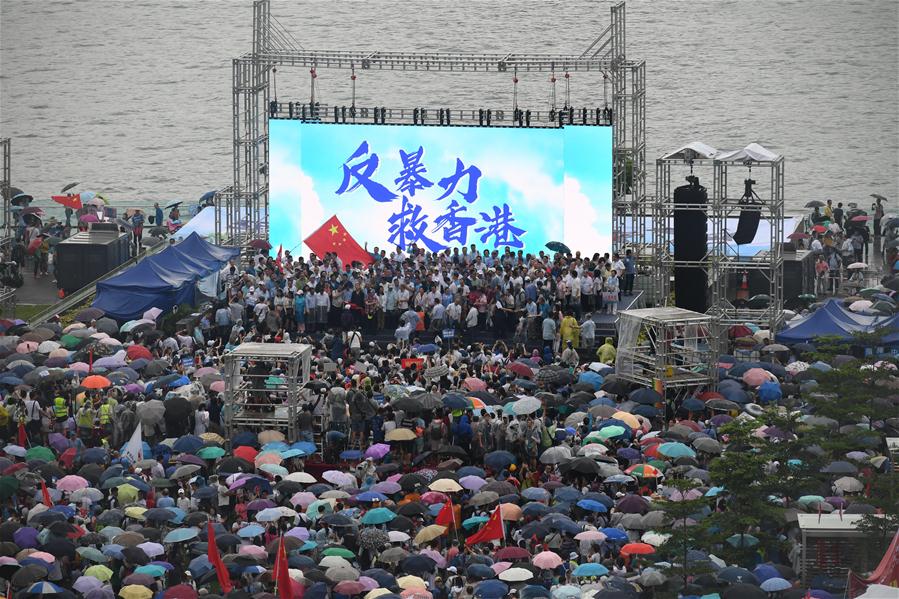 Over 470,000 people gathered on Saturday for a rally held at Tamar Park, Admiralty of Hong Kong, to voice their demand for peace and stability in Hong Kong.
Waving the Chinese national flag and the flag of the Hong Kong Special Administrative Region (HKSAR) and holding signs written with slogans including "Stop Riots." "Anti-violence" and "Save Hong Kong," the crowd was enthusiastic and impassioned despite the rain.
Some speakers, including a TV host, movie stars, politicians, business representatives and ordinary Hong Kong residents spoke publicly, and strongly criticized the violence at recent demonstrations that have severely harmed the stability and harmony of Hong Kong. (Xinhua - People's Daily app)
Top DPRK leader guides test-fire of new weapon again: KCNA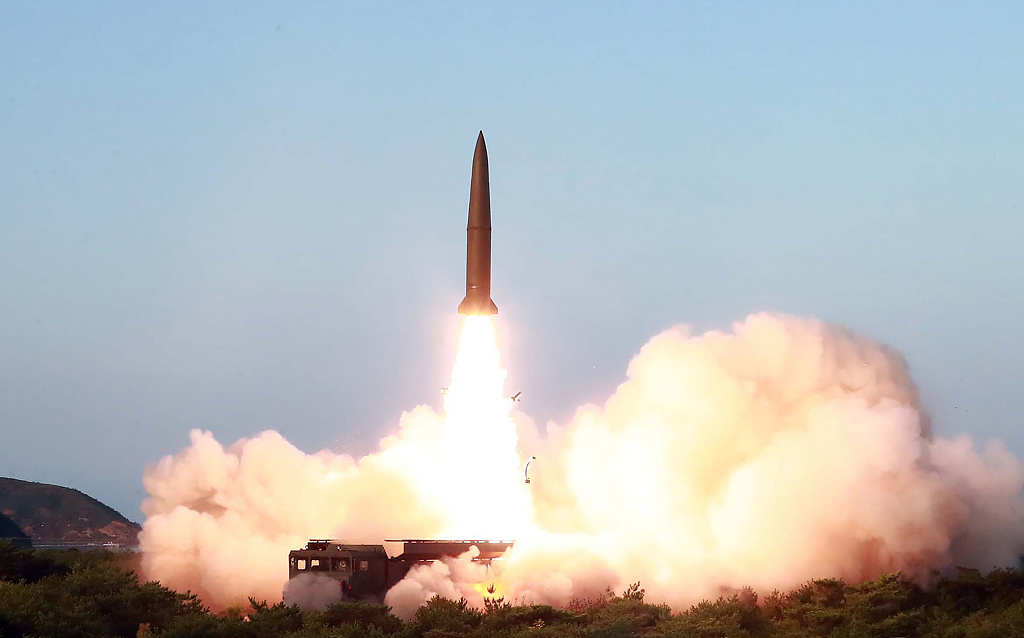 Kim Jong Un, leader of the Democratic People's Republic of Korea (DPRK), guided the test-fire of a new weapon Friday morning, the official Korean Central News Agency (KCNA) reported on Saturday.
The report said national defense scientists, whom Kim praised for having developed the weapon in the "shortest span of time," showed "a perfect result" during the test-fire and helped boost confidence in the weapon system. But it did not elaborate what kind of weapon it was.
It was the sixth round of test launches in recent weeks and followed the joint military exercises by South Korea and the US which began on August 5. (Xinhua)
US issues warrant to seize Iranian tanker after Gibraltar frees it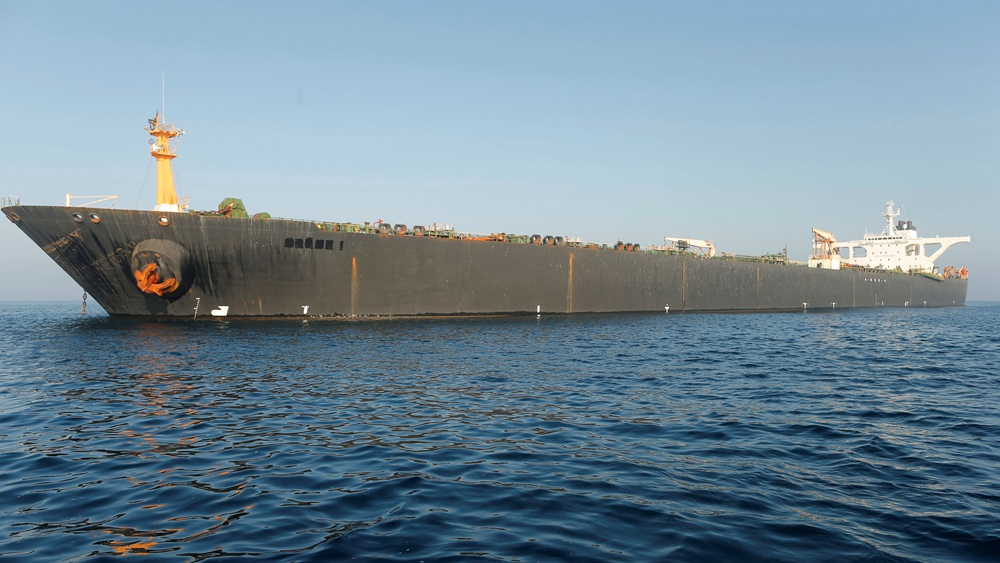 The US Justice Department unveiled a warrant Friday for the seizure of the Iranian oil supertanker Grace 1, one day after a Gibraltar judge allowed the release of the detained vessel.
The US called for the seizure of the ship, which was still anchored in the British Mediterranean territory on Friday, for "a scheme to unlawfully access the US financial system to support illicit shipments to Syria from Iran by the Islamic Revolutionary Guard Corps (IRGC)," the Justice Department said. (CGTN)
Pakistan, India exchange fire across border after UN Kashmir meeting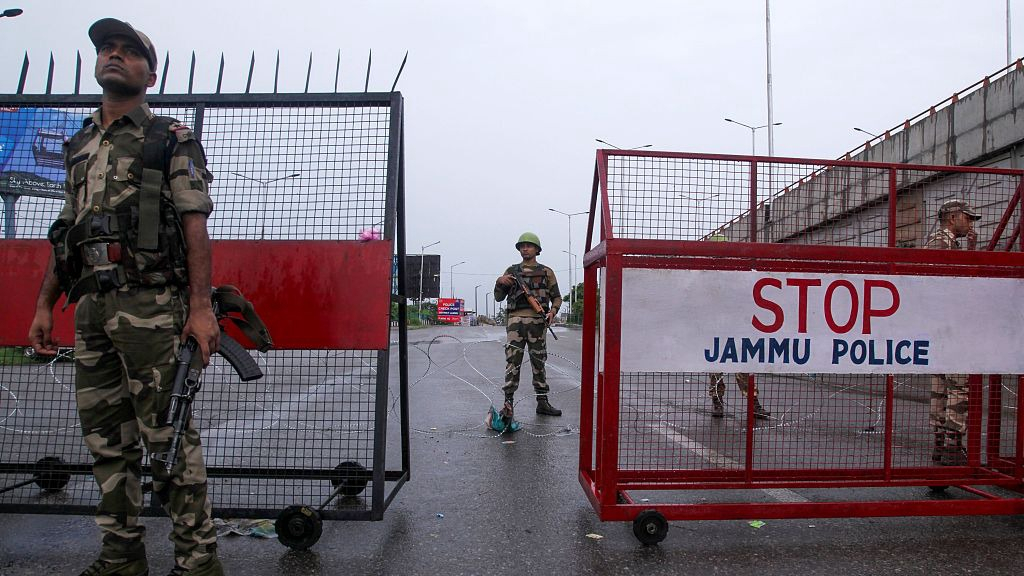 India and Pakistan exchanged fire across their border on Saturday, after New Delhi's move to strip the restive Kashmir region of its autonomy prompted a UN Security Council meeting.
"The exchange of fire is going on," a senior Indian government official told AFP, calling it "heavy." One Indian soldier was reportedly killed.
Pakistan made no immediate comment on the violence. (CGTN)
New York City subway scare suspect taken into police custody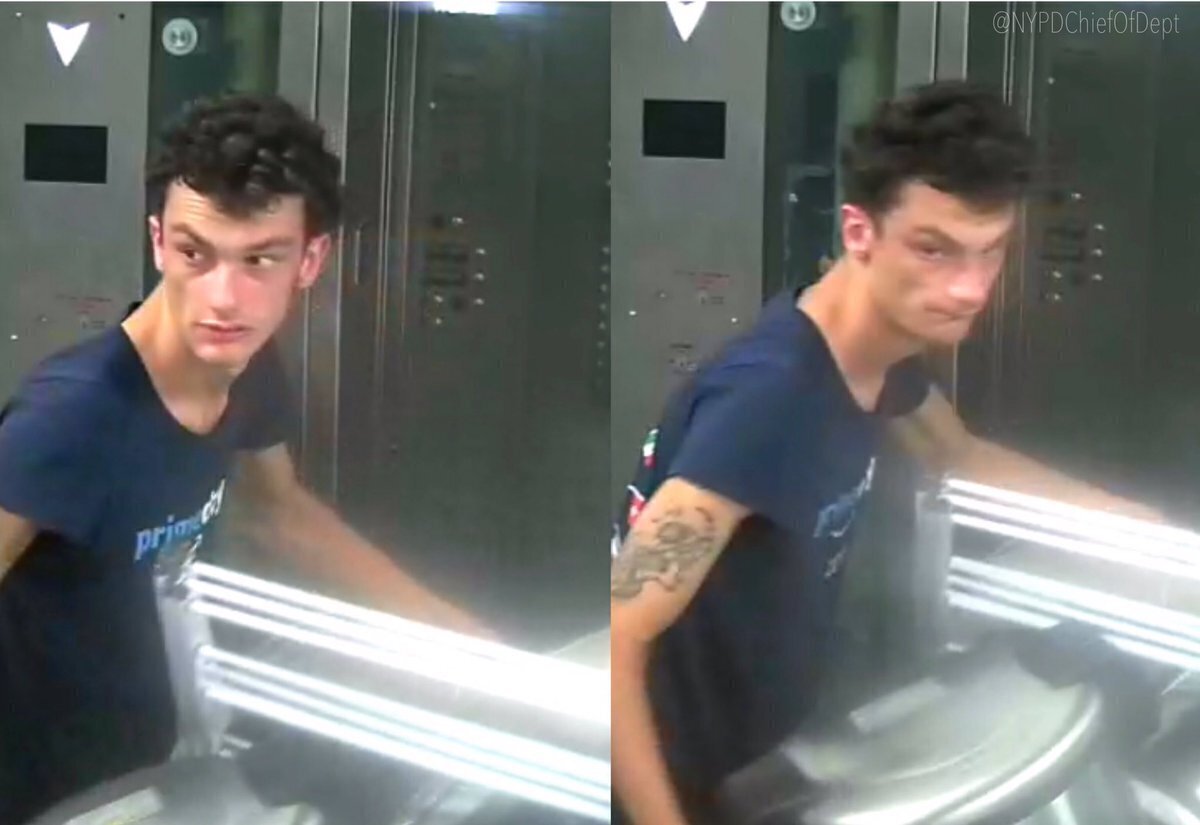 A man suspected of placing two devices that looked like pressure cookers in a New York City subway station on Friday, causing an evacuation and snarling morning commutes, has been apprehended, police said.
Police say the man was located at around 12:45 am Saturday in the Bronx and taken to a hospital for treatment and observation. Police did not specify what, if any, injuries or condition he was being treated for.
A West Virginia sheriff's department identified the man as Larry Kenton Griffin II, of Bruno, West Virginia and said he had a criminal history in the state. (AP)
China's Longmen Grottoes introduces full coverage 5G network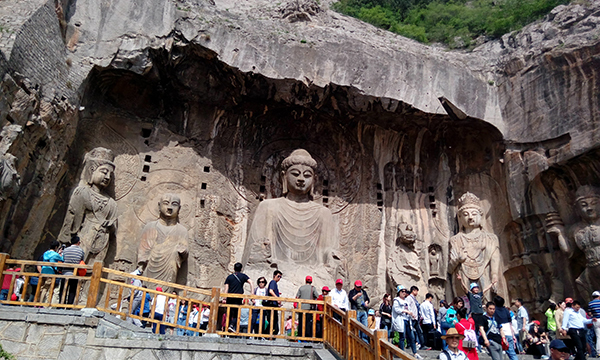 The Longmen Grottoes in Central China's Henan Province have been fully covered by a 5G network, the grottoes administrative committee announced Friday.
The grottoes receive up to 75,000 visitors daily. The 5G coverage is expected to provide a better internet experience for tourists, the committee said.
The Longmen Grottoes has more than 2,300 grottoes with 110,000 Buddhist figures and images, over 80 dagobas and 2,800 inscribed tablets, created between the Northern Wei Dynasty (386-557) and Song Dynasty (960-1279). (Xinhua)
Thailand's lost baby dugong dies from shock, eating plastic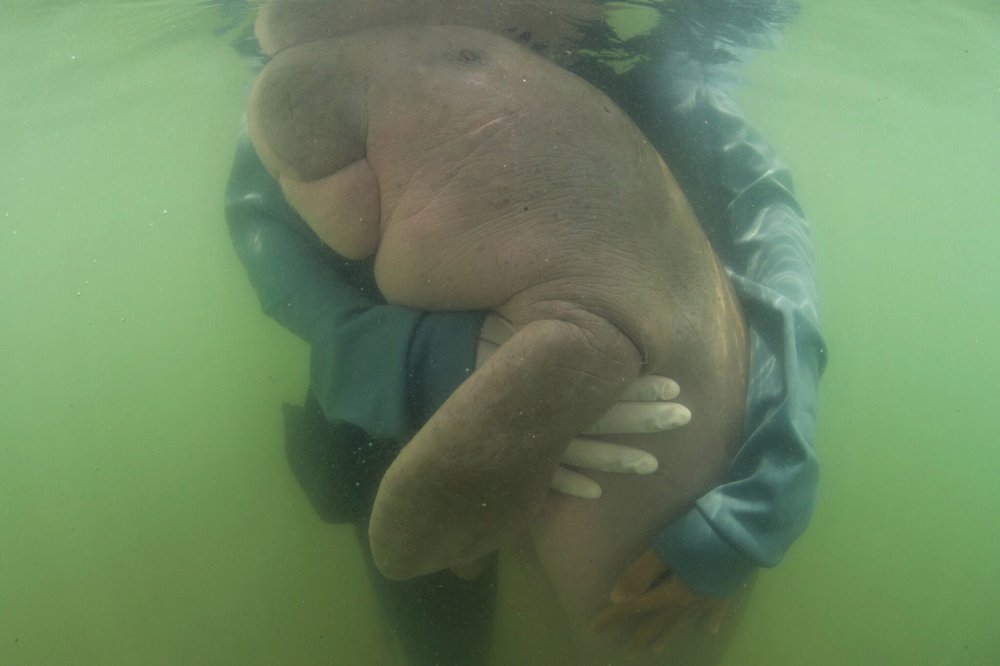 An 8-month-old dugong nurtured by marine experts after it was discovered near a beach in southern Thailand has died from what biologists believe was a combination of shock and ingesting plastic waste, officials said Saturday.
The female dugong — a large ocean mammal — was named "Marium" and became a hit in Thailand after images of biologists embracing and feeding her milk and seagrass spread across social media.
An autopsy showed a big amount of plastic waste in her intestine, which could also have played a part in her death as it led to gastritis and blood infection, an expert said. (AP)
Thanks for listening and be sure to catch us tomorrow.
And now for the Question of the Day:
Which fairy tale character slept for 100 years?
(Answer: Sleeping Beauty.)
Today's quote is from Greek philosopher Epicurus (341 BC - 270 BC).
"The misfortune of the wise is better than the prosperity of the fool."
(Produced by Nancy Yan Xu, Ryan Yaoran Yu, Lance Crayon, and Paris Yelu Xu. Music by Eugene Loner.)