China's first mRNA COVID-19 vaccine production base to be put into use in October
Global Times
1631167182000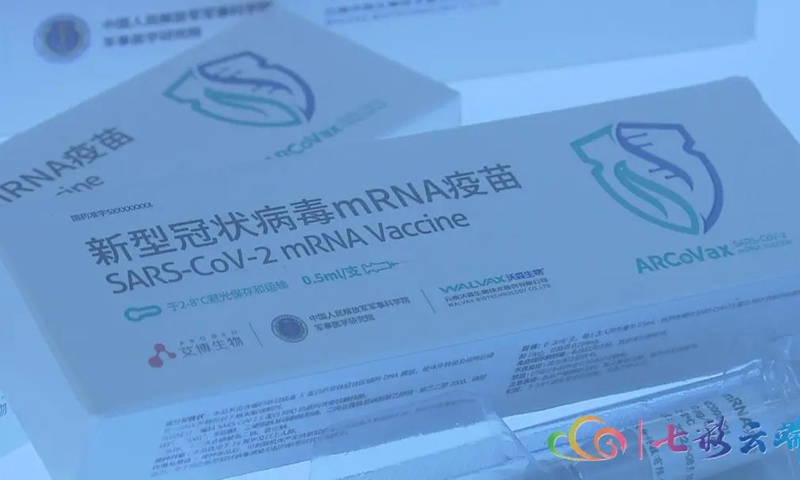 China's first mRNA vaccine against COVID-19 production base located in Southwest China's Yunnan Province set up recently is expected to be put into use in October. The facility is expected to have an annual production of 200 million doses of the vaccine and will boost the country's mass vaccination drive.
Jointly developed by the Academy of Military Medical Sciences, Suzhou ABOGEN and Yunnan Walvax Biotechnology Co, the mRNA vaccine called ARcoVax is expected to have mass production in the base in Yuxi, Yunnan Province.
With an investment of 520 million yuan, the plant, China's first production base for mRNA vaccine against COVID-19, has the capacity to produce 200 million doses annually.
Comparing with mRNA vaccines developed by the US and Germany, the domestic mRNA vaccine is much safer as the selection of vaccine antigen target is more precise and the neutralizing antibody induced is higher.
The storage cost of this vaccine is lower than those from overseas as it adopts single injection one package and could be stored at room temperature for a week or at a temperature of 4 C for a long time, making it easier to use.
The vaccine will be able to meet up demand as core materials and equipment of the domestic mRNA vaccines all have been produced domestically.
Media reports suggest that mRNA vaccines have the highest protection rate of 95 percent among all the vaccines that have entered phase III clinical trials.