China tightens quality supervisions on medical exports
People's Daily app
1586499775000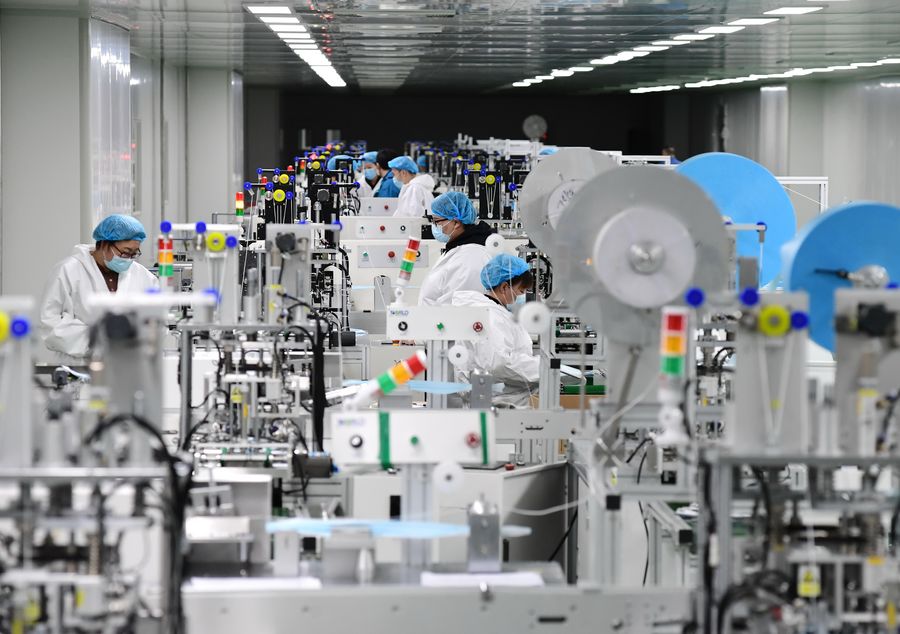 People work at a workshop producing face masks in Tangshan, north China's Hebei Province, March 30, 2020. (File photo: Xinhua/Yang Shiyao)
The Chinese customs authority on Friday announced it will take quality checks on medical exports that are essential to COVID-19 control and treatment.
Medical masks, protective suits, googles, ventilators and seven other categories of medical products will undergo a mandatory quality examination before their shipment to other countries. The new rule takes effect immediately, said the department in a statement.
Chinese authorities recently rolled out stricter regulatory measures to ensure the quality of medical exports. Chinese exporters were asked to provide documents to customs to show that their exports have obtained a registration certificate for medical devices from the State Food and Drug Administration and met the quality standards of the importing country or region.
As Chinese manufacturers are working around the clock to meet a surging global demand for medical materials to beat the pandemic, allegations emerged questioning the quality of Chinese supplies.
The alleged faulty Chinese medical masks were for non-medical uses and Chinese officials told overseas buyers to "double-check the instructions to make sure what they purchase can serve their intended purposes and avoid making mistakes in a rush."
(Complied by Chen Lidan)