Wuhan to resume passenger flights to Beijing
People's Daily
1591631770000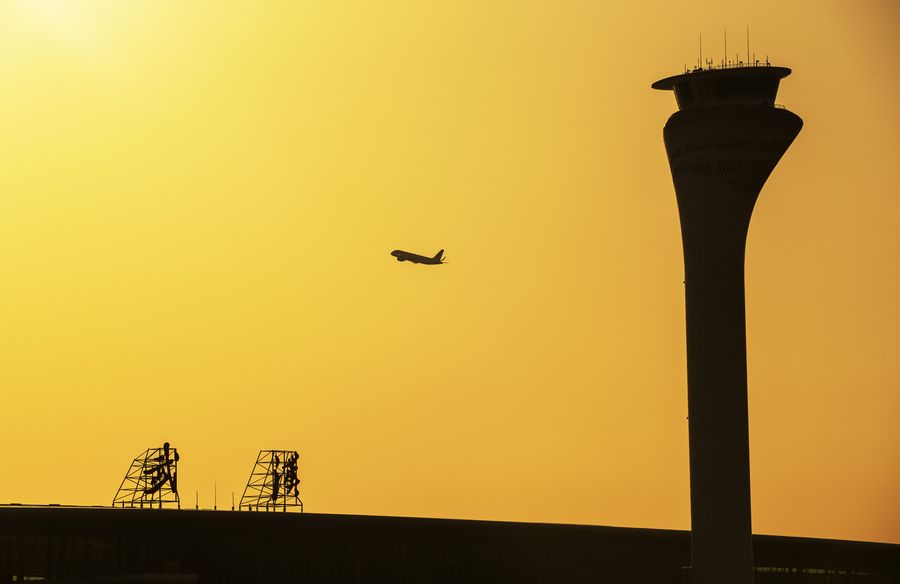 A plane carrying medical staff from Jiangxi Province takes off from Wuhan Tianhe International Airport in Wuhan, central China's Hubei Province, March 18, 2020. (File photo: Xinhua)
Regular passenger flights from Wuhan to Beijing will resume on Tuesday, according to the Wuhan Civil Aviation Office.
China Southern Airlines will fly one round-trip passenger flight from Wuhan Tianhe International Airport to Beijing Daxing International Airport every day.
The flight arrangement is currently scheduled until June 27, the person in charge at the Hubei branch of China Southern Airlines said. The company will apply to add more flights to this route, based on the epidemic control situations and passenger travel needs.
Beijing lowered its public health emergency response level further on Saturday. On the same day, the Civil Aviation Administration of China (CAAC) decided to resume passenger carrier flights from Hubei to Beijing.
Other airline companies are also applying to the CAAC for the resumption of Wuhan-Beijing passenger flights.
(Compiled by Jiang Yunan)