Podcast: Story in the Story (7/17/2019 Wed.)
People's Daily app
1563296080000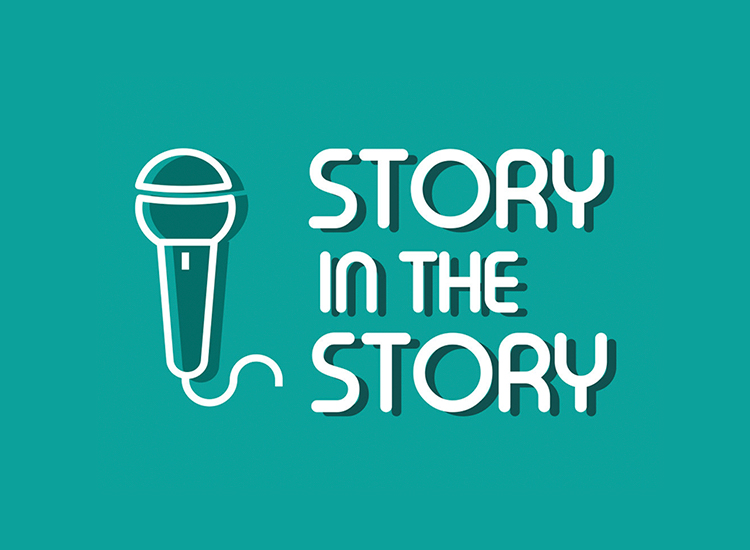 From the People's Daily app.
And this is Story in the Story.
Climbing is big business in Nepal. In 2016, the industry generated $3.1 million from 289 permit fees.
Scaling Qomolangma, known as Mount Everest in the west, is far from the world's most treacherous climb as experts have estimated that 6.5 percent of those who attempt to climb the world's tallest mountain lose their lives.
Some companies, charging around $30,000 a climb, or half that of high-end firms, are known to have sent inexperienced climbers up the mountain without medically trained guides.
"There is this exponential growth in organizations offering guiding services on Everest, and because there are so few internationally qualified guides in Nepal, it means the companies are engaging less and less in skilled workers," said one mountaineering professional.
Today's Story in the Story explores the dangers associated with climbing the world's tallest mountain and the sherpas who provide guidance for all those who try.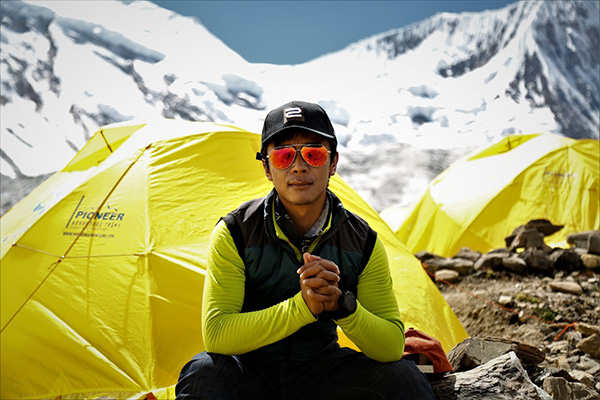 Seven-time Mount Qomolangma summiteer Lakpa Sherpa. (Photo provided to China Daily)
Mountain climber Lakpa Sherpa made his debut climbing Mount Qomolangma when he reached the top in 2010, scaling the peak from the Chinese side while leading a US expedition.
Since then, the 28-year-old has not looked back, reaching the top of the world's tallest mountain seven times.
He has climbed K2 in Pakistan, the world's second tallest peak.
Today, he is recognized as one of the safest hands in taking mountaineers to the top of the highest mountains in the world.
During his climbing career, he has taken many Chinese climbers, including a few famous ones, to the summit of several mountains.
Lakpa was the guide for internationally acclaimed climber Yang Chunfeng for his K2 ascent in 2012. A year later, Yang was killed in a terrorist attack in Pakistan at the foot of Nanga Parbat.
So far, he has led over 200 Chinese climbers to the top of various mountains.
Lakpa, who is now managing director of Pioneer Adventure, mountaineering and trekking company established in 2016, has maintained a strong client base in China.
"My company has the largest client base in China. The Chinese climbers occupy 50 percent of my total client base in mountaineering," Lakpa said.
It was difficult for him to communicate with Chinese climbers initially because of the language. "I used to rely more on sign language to communicate with them," Lakpa revealed.
He eventually learned Chinese, which has come in handy to communicate with his Chinese clients.
As he explained, Chinese climbers want Chinese food during their expeditions, "So, I arrange Chinese cooks for them," he said.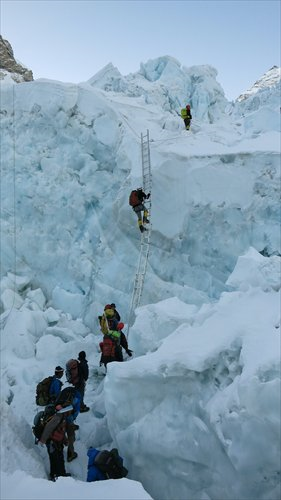 Mountaineers walk in the Khumbu Icefall area as they push toward the summit of Mount Qomolangma on May 15. (Photo: AFP)
According to Nepal's Department of Tourism, 67 Chinese nationals were issued permits to climb Mount Qomolangma this spring, following India with 79 and the US with 75.
"The number of Chinese climbers is still low compared to the Chinese population," Lakpa said, pointing out that there is a lot of room for the Chinese market to grow for Nepal's mountaineering sector.
Lakpa said the Chinese spend lavishly for the best guides.
"They spend more than Western climbers in most cases. They also give handsome tips to their guides," he revealed.
As he talks about attracting more Chinese mountaineers, he is against the call for limiting the number of climbers on Mount Qomolangma amid reports about traffic jams causing deaths of many climbers.
For the 2019 spring season, eight climbers died, and one went missing, according to Nepal's Tourism Department.
Lakpa does not agree that traffic jams were the main reasons behind increased deaths on Mount Qomolangma this year.
Instead, he blamed unfavorable weather conditions, ill preparation, and lack of experienced guides and climbers.
"Many climbers don't listen to their guide's suggestions not to climb despite their poor health and pressure the guides to take them to the summit, placing the lives of their fellow climbers and guides at risk," Lakpa said.
(Produced by Nancy Yan Xu, Lance Crayon, Brian Lowe and Paris Yelu Xu. Music by: bensound.com. Text from China Daily and Global Times.)