Joint Sino-Vietnamese documentary airs to mark 70 years of ties
People's Daily app
1578926486000
China and Vietnam co-produced a documentary about Chinese medical staff treating Vietnamese, marking the 70th anniversary of the establishment of diplomatic relations between the two countries.
The film, named By the River of Nanxi, was aired simultaneously in China and Vietnam on Monday night. It takes place in Guilin Nanxishan Hospital where nearly 5,500 sick and wounded Vietnamese were treated during eight years in which China aided Vietnam in its war against America.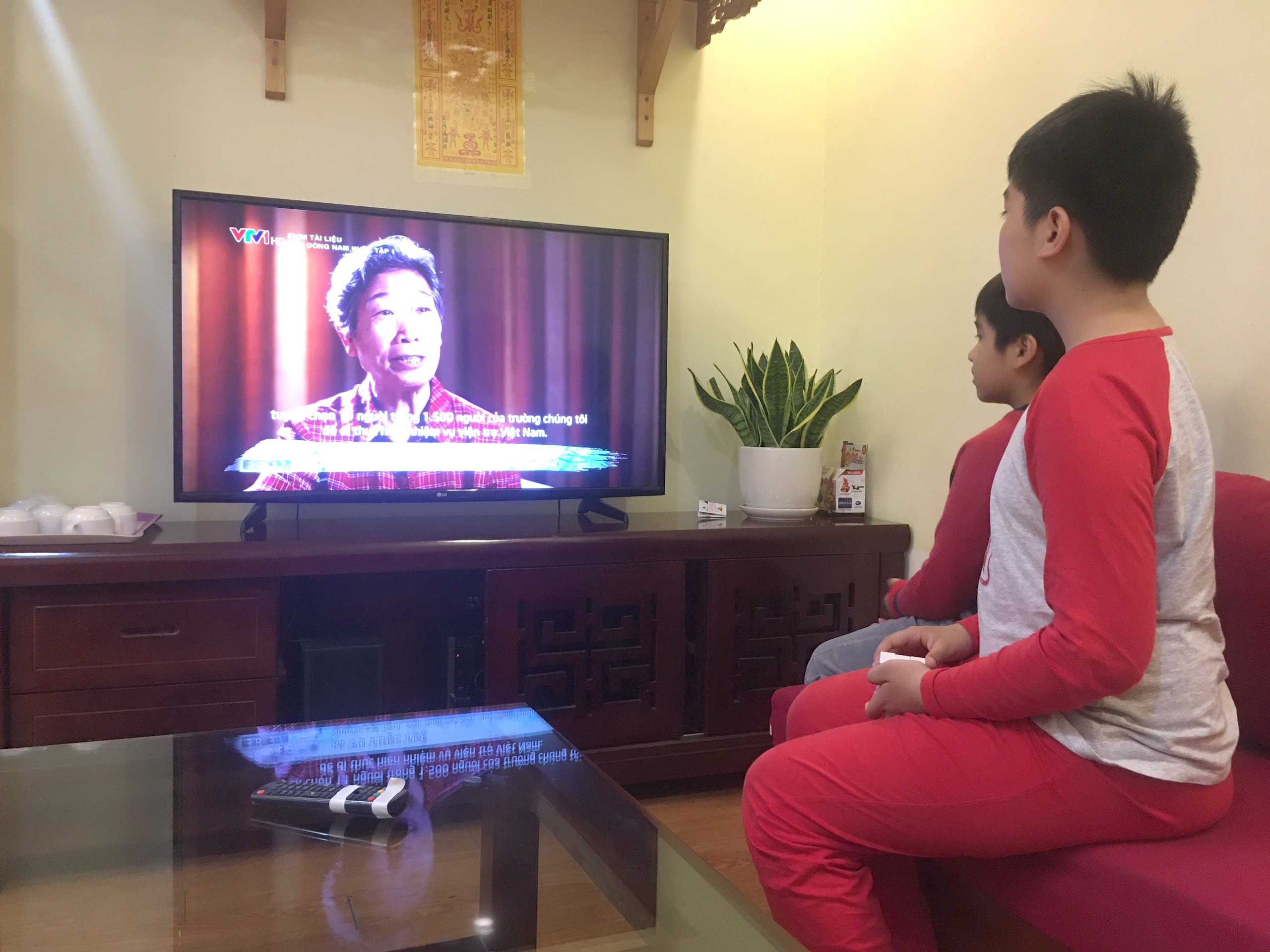 Vietnamese watch the film By the River of Nanxi. (Photo: Liu Gang/People's Daily)
The camera crew traversed seven cities including Hanoi and Ho Chi Minh City to interview more than 20 soldiers who were wounded at the time. They also went to Beijing and Guilin in Southwest China to interview more than 30 medical staff.

The film consists of two 45-minutes parts, which were broadcasted on Guangxi Satellite TV and Vietnam's national TV. It is the first time that the touching stories from the hospital were told at length by a Sino-Vietnamese team. The production symbolizes the two countries' traditional friendship.
(Compiled by Bai Yuanqi)