Beijing expects over 130 mln Singles' Day deliveries
BEIJING, Nov. 13 (Xinhua) - Beijing will handle an estimated more than 130 million mail and express deliveries in the week following the Singles' Day online shopping spree, according to the municipal postal administration.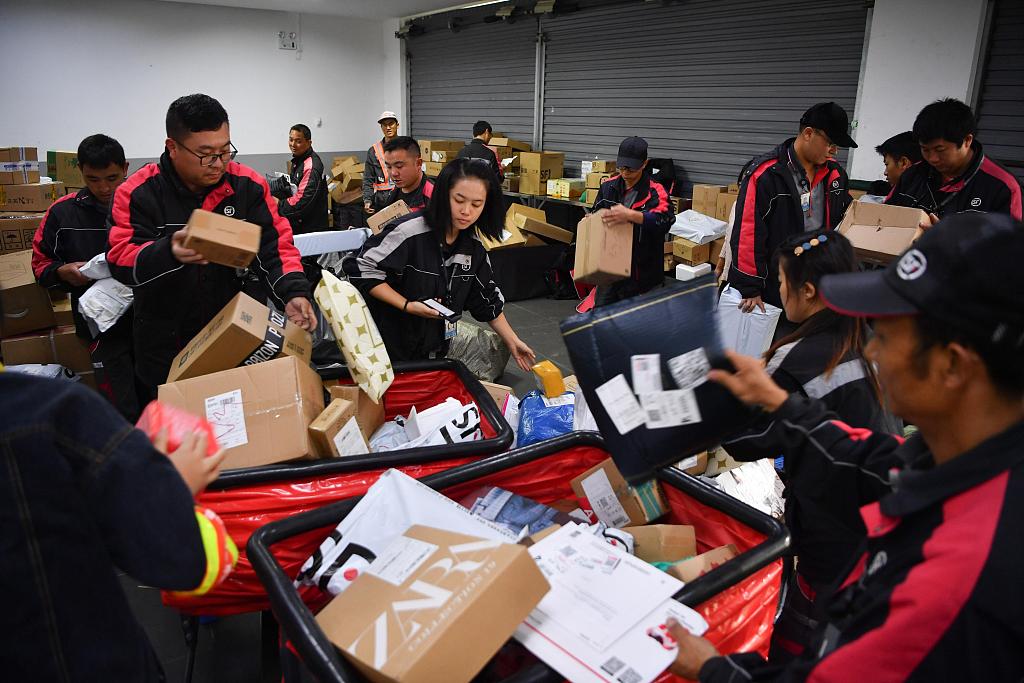 (Photo: VCG)
A daily maximum of 24 million deliveries is expected to be handled, up 15 percent year on year and twice the average capacity for normal days, the administration said.
To brace for the delivery peak, 10 major e-commerce enterprises have stored up manpower and improved their express network in advance, with nearly 20,000 sorting and delivery personnel and more than 7,000 vehicles added in the city.
Data showed courier firms in Beijing had received 1.6 billion items and delivered 2 billion in the first three quarters of 2019, increasing by 0.52 percent and 16 percent, respectively, compared with the same period of last year.
Beijing has installed a total of 16,400 sets of intelligent parcel lockers with 1.62 million compartments, up 41 percent from that of last year.
The city has also pushed for green development of the industry by setting up recycling equipment in 1,453 delivery outlets citywide, with 1,043 express vehicles powered by new energy added and replaced this year.