Hong Kong as global financial hub to be reinforced by GBA wealth management connect: Carrie Lam
HONG KONG, Sept. 10 (Xinhua) -- Hong Kong's role as a global financial hub will be consolidated by the widely-anticipated wealth management connect in the Guangdong-Hong Kong-Macao Greater Bay Area, Chief Executive of the Hong Kong Special Administrative Region (HKSAR) Carrie Lam said Friday.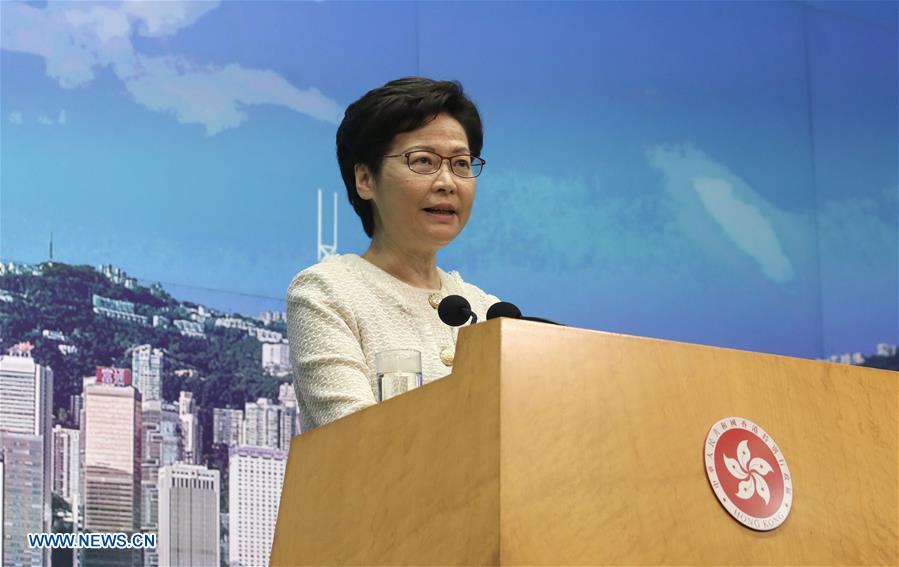 "Wealth management connect is a milestone in the financial development of the Greater Bay Area and an important measure that deepens and widens mutual access between the financial markets of the mainland and Hong Kong," Lam said in an online ceremony of the launch of the program.
The program underlines Hong Kong's unique financial advantages under "one country, two systems," contributes to the high-quality development of the Greater Bay Area and facilitates the financial development and further opening-up of the country, Lam said.
The wealth management connect will allow investors in Hong Kong and Macao to invest in the mainland markets, and vice versa. The quota cap will be placed at 150 billion yuan (about 23.29 billion U.S. dollars) for southbound and northbound trading, respectively. For individual investors, the limit is 1 million yuan (about 155,279 U.S. dollars).
Paul Chan, Financial Secretary of the HKSAR government, said the program will expand the cross-boundary investment channel and asset allocation choices for residents in the area and open up a broader market for the financial and relevant professional sectors, bringing enormous business opportunities.
"It will also attract more international financial institutions to have a foothold in Hong Kong to expand their mainland businesses, reinforcing further Hong Kong's role as an important gateway for capital flowing into and out of the mainland, as well as its position as the global offshore renminbi business hub and an international asset management center," he said.
Edmond Lau, Deputy Chief Executive of the Hong Kong Monetary Authority, expects residents in the Greater Bay Area will be able to make cross-boundary investment via the program next month or so at the earliest, after banks have completed relevant preparatory and reporting work.