Pompeo's slandering of China damages international unity, cooperation: Chinese FM
People's Daily app
1610456087000
US Secretary of State Pompeo's slandering of China has seriously damaged the unity and cooperation of the international community, Ministry of Foreign Affairs spokesperson Zhao Lijian said at a news briefing on Tuesday.
Pompeo tweeted Monday that the Communist Party of China was the greatest threat to the United Nations and criticized China's practices in international organizations such as the World Health Organization.
Pompeo fabricated so many lies to spread a political virus, Zhao said, while China has always been a builder of world peace and a defender of the international order.
President Xi Jinping announced a series of multilateral initiatives at a series of meetings for the 75th anniversary of the founding of the United Nations.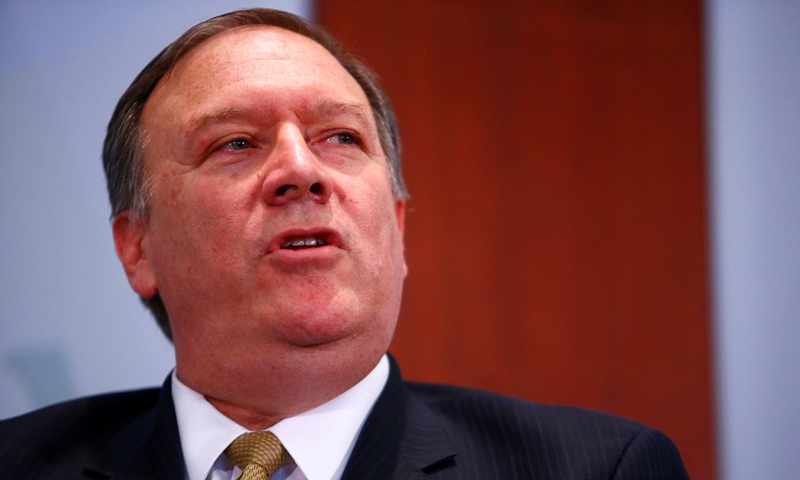 US Secretary of State Mike Pompeo. (Photo: VCG)
Meanwhile, the US threatened global peace and security, he said.
The US has been undermining multilateral cooperation and has so far withdrawn from more than 10 international treaties and organizations, the spokesperson noted.
Pompeo's "lie diplomacy" once again demonstrated the world-famous "US double standard," Zhao said, meaning "anything that is not good for the US should be abandoned and there is bound to be a conspiracy in any international cooperation involving China."
History and reality have proved that stigmatizing China is not conducive to the US's own image and international reputation, and also seriously damages joint cooperation of the international community in various fields, the spokesperson said.
Zhao called on the international community to distinguish right from wrong and avoid some political lies that undermine international unity and cooperation.
(Compiled by Liu Kechen)