Hong Kong holds massive pro-government, anti-violence rally
People's Daily app
1566035047000
Hundreds of thousands of Hong Kong people gathered on Saturday at Tamar Park in Admiralty to support the government of the Hong Kong Special Administrative Region (HKSAR) and condemn violence following recent radical protests that seriously jeopardized the stability of the city.
Despite of the rain, people dressed up in blue and white from business, local communities and the political sphere at Tamar Park around 5 pm, voicing opposition to the violence at recent anti-extradition bill protests over the past month.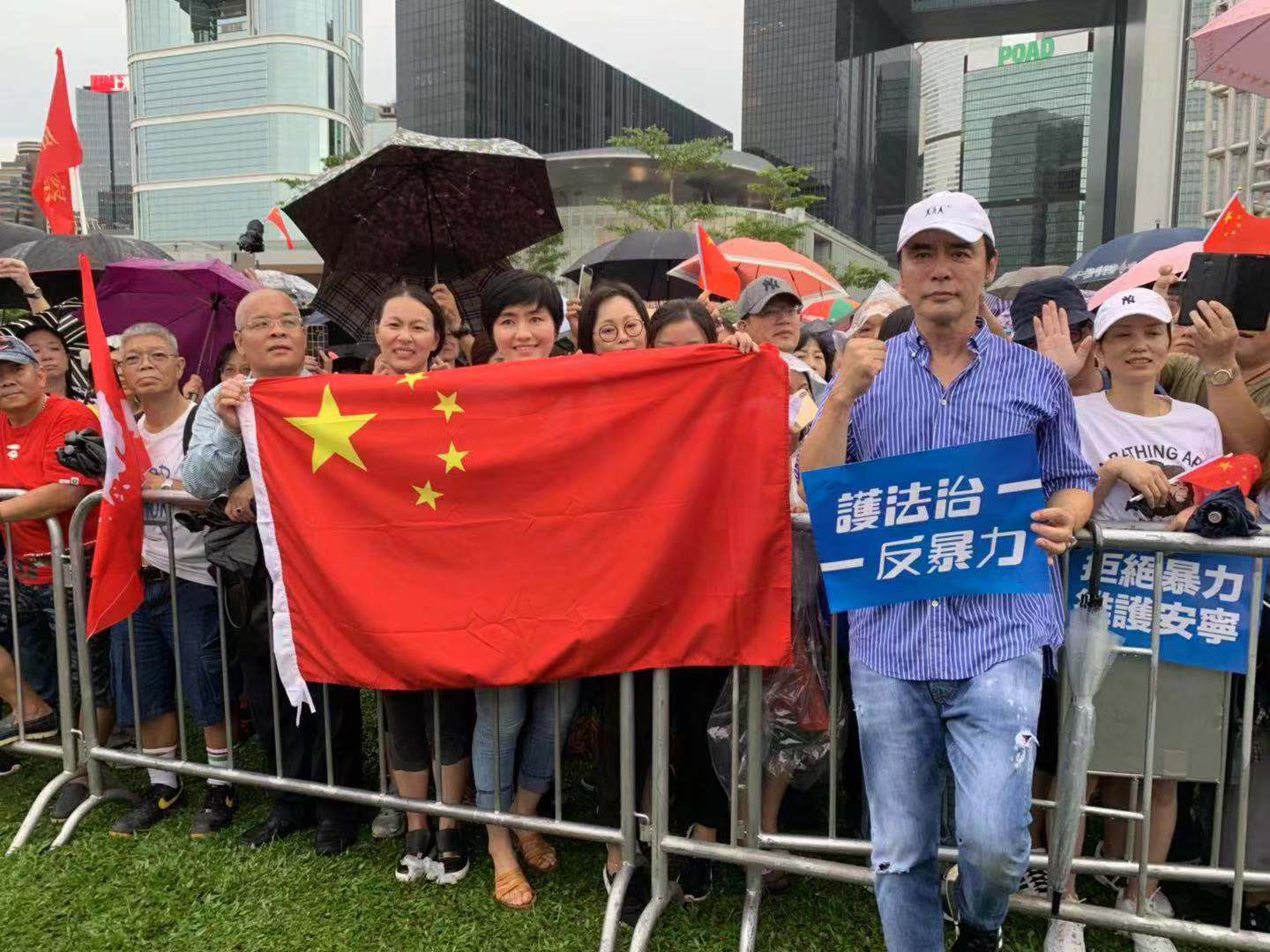 Hong Kong residents rallied at the Tamar Park Saturday afternoon to voice their opposition to violence. (Photo: People's Daily)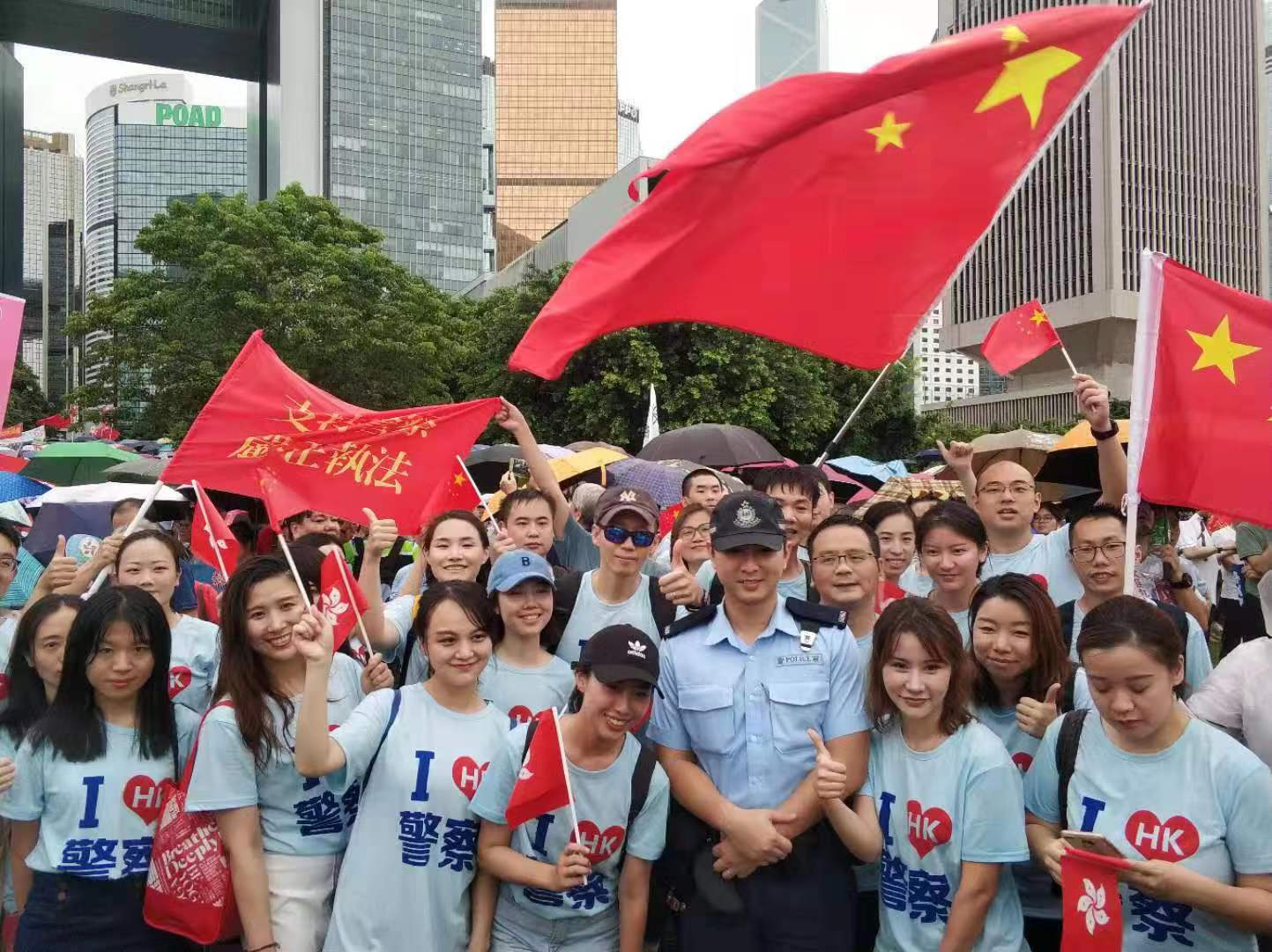 (Photo: People's Daily)
"Safeguard HK, Come on HK!" Chan Yung, vice-chairman of the Democratic Alliance for the Betterment and Progress of Hong Kong, told a crowd at the assembly. The event went on as normal despite the rain and rumors of cancelation due to rain.
Some speakers, including a TV host, movie stars, politicians, business representatives and ordinary Hong Kong people spoke on stage, and strongly criticized violence at recent demonstrations that severely harmed the stability and harmony of Hong Kong.
(Photo: People's Daily)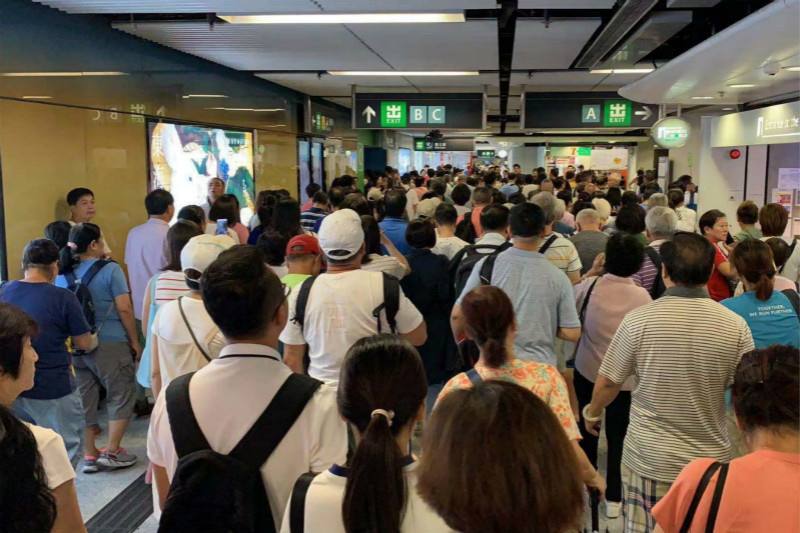 A great many Hong Kong residents headed to the Tamar Park. (Photo: Orangenews)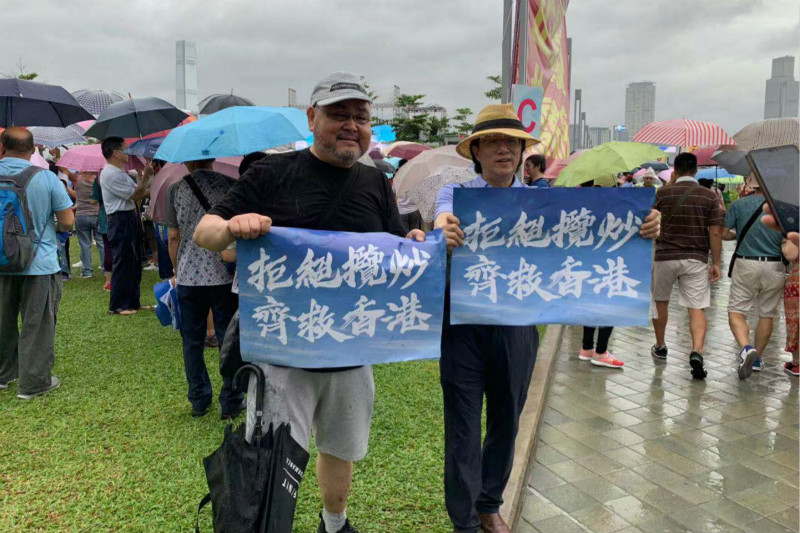 Natalis Chan Pak Cheung, a local TV host and film actor, called on people to be brave and stand for justice. "Nobody here will be afraid of getting wet in the rain, as you are so brave to speak for justice!" he said. Before the assembly, some opposition representatives spread rumors the assembly was canceled due to bad weather.
The number of participants reached 316,000 as of 7 pm, according to rally organizers.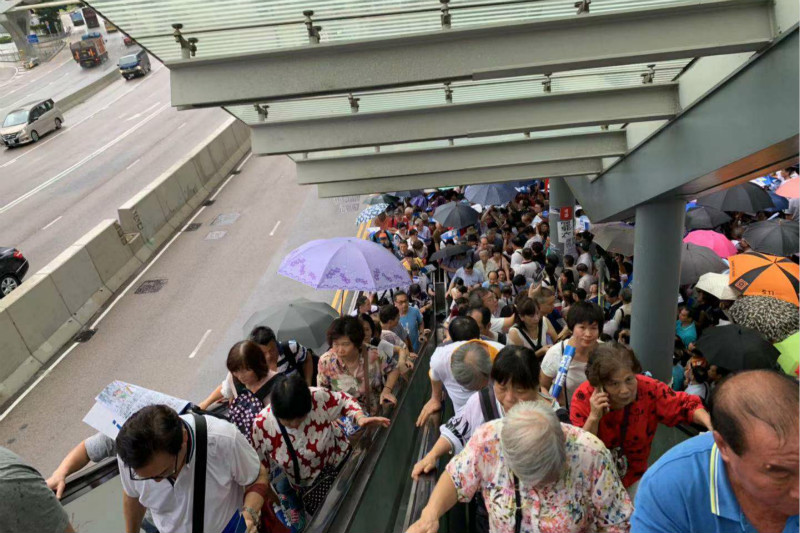 Some representatives at the rally earlier predicted that the number of participants at Saturday's rally would reach 500,000, the largest-ever rally to support the government and police since tensions over the extradition bill grew.
Some foreign journalists could not stop trying to tarnish the rally that supports the Hong Kong government and police by smearing them on social media.

A journalist who claimed to work for a foreign news organization said that she talked to two participants of the rally who live in Shenzhen, South China's Guangdong Province, who said their company asked them to come to attend the event. It was a bid to try to say the rally on Saturday cannot represent the city's true sentiments.

Such rumors just expose how much darkness some people have in their hearts, two participants of the gathering told the Global Times at the rally.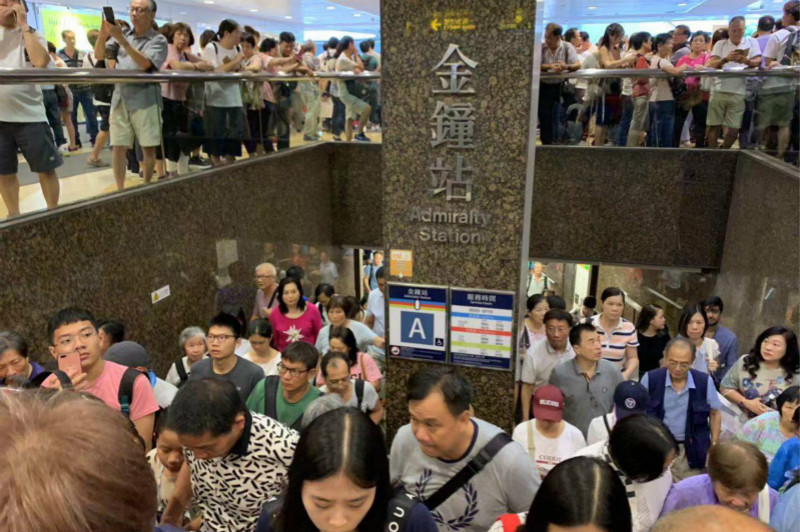 A middle-aged participant surnamed Li brought his wife and daughter to the rally, and said, "We are all Chinese, whether from Hong Kong or the mainland, and I don't see any problem if brothers and sisters came from the mainland to support Hong Kong."
"Many Hong Kong residents are originally from the mainland, including me, and we have lived here for decades. Are we not Hong Kong people? Only opposition groups and violent protesters can represent Hong Kong?" he asked.

"They smashed the Legislative Council, and they attacked police officers and threatened our safety and daily life, and we have kept silent for so long, and today we want to condemn them. So who is doing the proper thing as a Hong Kong citizen?" he added.

Another participant surnamed Tam, who is also a volunteer and a retired public servant, told the Global Times that "those people (who make irresponsible rumors about the gathering) are truly hilarious. Maybe they can really benefit from specific groups or foreign forces by making trouble in Hong Kong, or cannot think and judge independently, but they are only driven by rumors and money."

The Global Times reporters didn't see many Western media outlets at the gathering, even though many had shown up when the opposition groups and violent protesters organized events.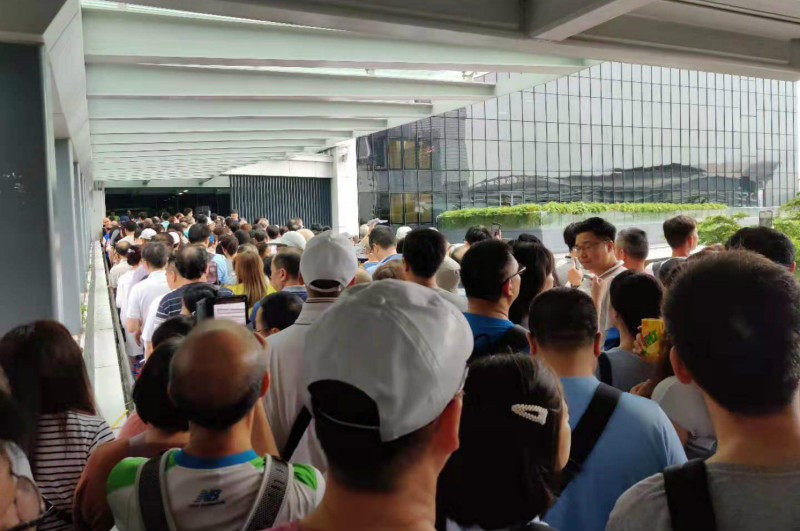 (With input from Global Times)