China welcomes the relaunch of East Coast Rail Line project
BEIJING, July 26 (Xinhua) -- China welcomes the relaunch of the East Coast Rail Link (ECRL) project and is ready to work with the Malaysian side to implement the project to promote the economic and social development of the regions along the route and benefit the local people, a Foreign Ministry spokesperson said Friday.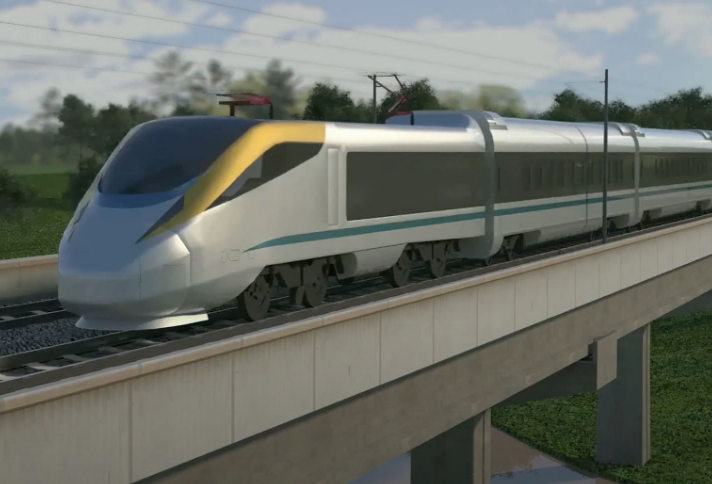 File photo: CGTN
The East Coast Rail Link project, the construction of which is led by a Chinese company, sets to improve the connectivity in Malaysia. It is the first artery railway built in the east coast of Peninsula Malaysia, a major project linking east and west parts of the Malaysian Peninsula and the Kuala Lumpur-Singapore High-Speed Rail.
According to reports, the relaunch ceremony of the ECRL Project was held in Malaysia's Terengganu state on Thursday. Malaysian Transport Minister Anthony Loke Siew Fook and Chinese ambassador to Malaysia Bai Tian attended the ceremony.
When asked to comment on the report, spokesperson Hua Chunying said at a press briefing that this case once again shows that there is nothing to fear regarding problems or challenges in the Belt and Road cooperation or any other form of cooperation with China.
"As long as the two sides have a constructive attitude and developmental perspective, and the spirit of friendly consultation and mutual understanding, they can always overcome difficulties, promote cooperation and ultimately achieve mutual benefits and win-win results," Hua said.