Chinese Military: US should correctly handle Taiwan issue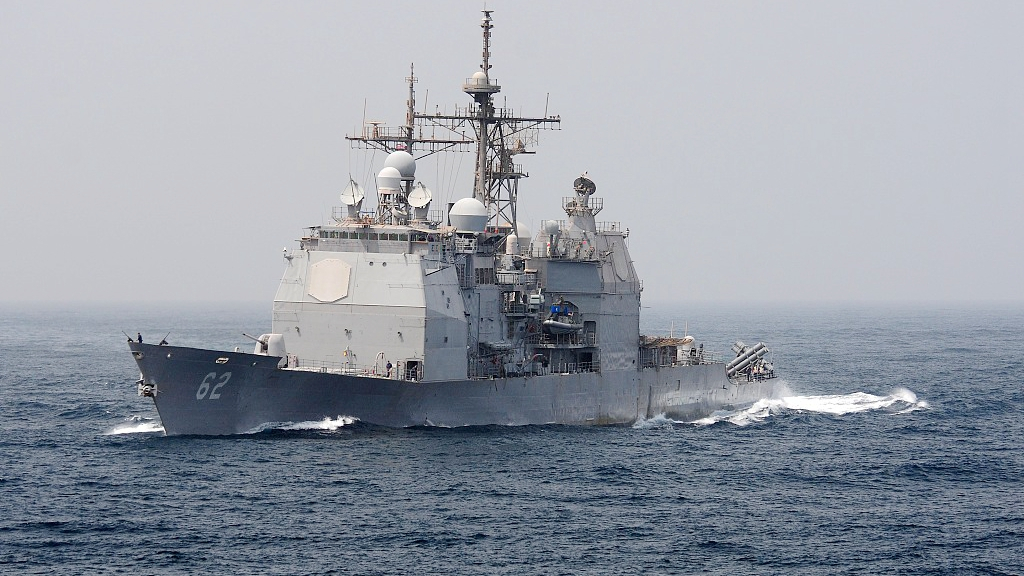 File photo of the USS Chancellorsville (Photo: VCG)
Eastern Theater Command of Chinese People's Liberation Army (PLA)'s spokesperson Zhang Chunhui on Wednesday responded to the issue about the USS Chancellorsville recently sailing through Taiwan Straits.
"We urge the U.S. side to adhere to the one-China policy and the three China-U.S. joint communiques, correctly handle the Taiwan question so as not to damage bilateral relations as well as peace and stability across the Taiwan Straits," Zhang said.
The Chinese military remains on high alert and will resolutely safeguard the country's sovereignty and territorial integrity, Zhang added.
On November 12, the USS Chancellorsville, a guided-missile cruiser, sailed through the Taiwan Straits for the first time since September, according to U.S. local media reports.