China will not suspend flights, urging not to overreact: MFA
People's Daily app
1580977134000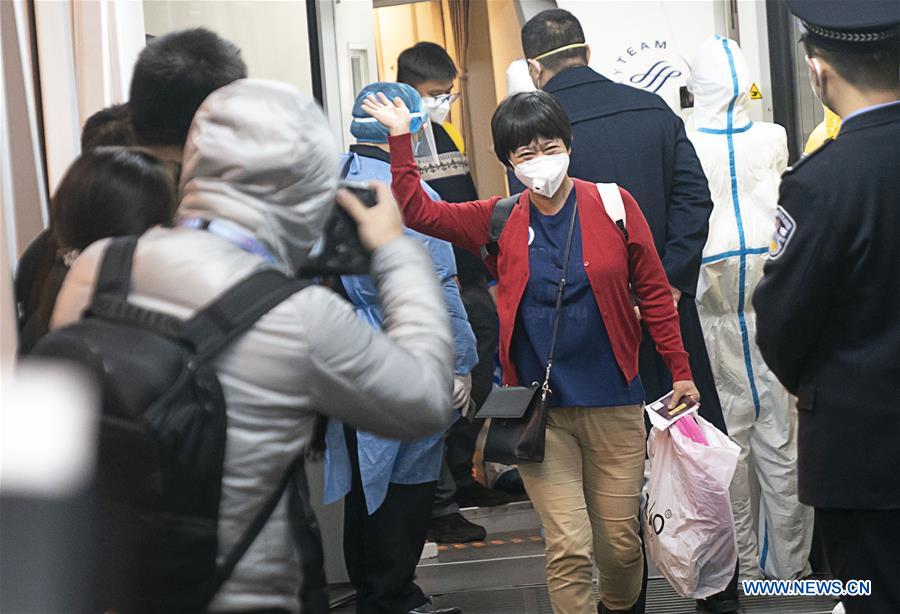 A Hubei resident arrives at Tianhe International Airport in Wuhan, central China's Hubei Province, Jan. 31, 2020. (File photo: Xinhua)
The Civil Aviation Administration of China (CAAC) will not suspend flights and the Chinese government will make every effort to bring home Chinese nationals stranded overseas, foreign ministry spokesperson Hua Chunying said on Thursday.
Since the epidemic outbreak, the central government has always attached great importance to the health and life of its nationals and foreigners in China, Hua said, noting that the prevention and control measures taken are of highest stringency and comprehensiveness, far beyond the recommandations of WHO and International Health Regulations.
"The life, health and safety of foreigners in China are well secured", Hua said."The CAAC has also taken a variety of effective measures to ensure the safety and health of passengers on international flights and minimize the spread of outbreaks through aircraft".
"We urged the international community to be calm, rational and to take an objective look at the epidemic and China's efforts on it instead of overreacting, which, rather than helping with the epidemic control, will lead to artificial panic and disrupt international personal exchanges and the global airlines market order", Hua added.
(Compiled by Shan Xin)