NE China province sees foreign trade up 17.4 pct in first eight months
HARBIN, Sept. 25 (Xinhua) -- The foreign trade volume of northeast China's Heilongjiang Province rose 17.4 percent year on year to 123.89 billion yuan (17.4 billion U.S. dollars) during the period from January to August, local customs authorities said Wednesday.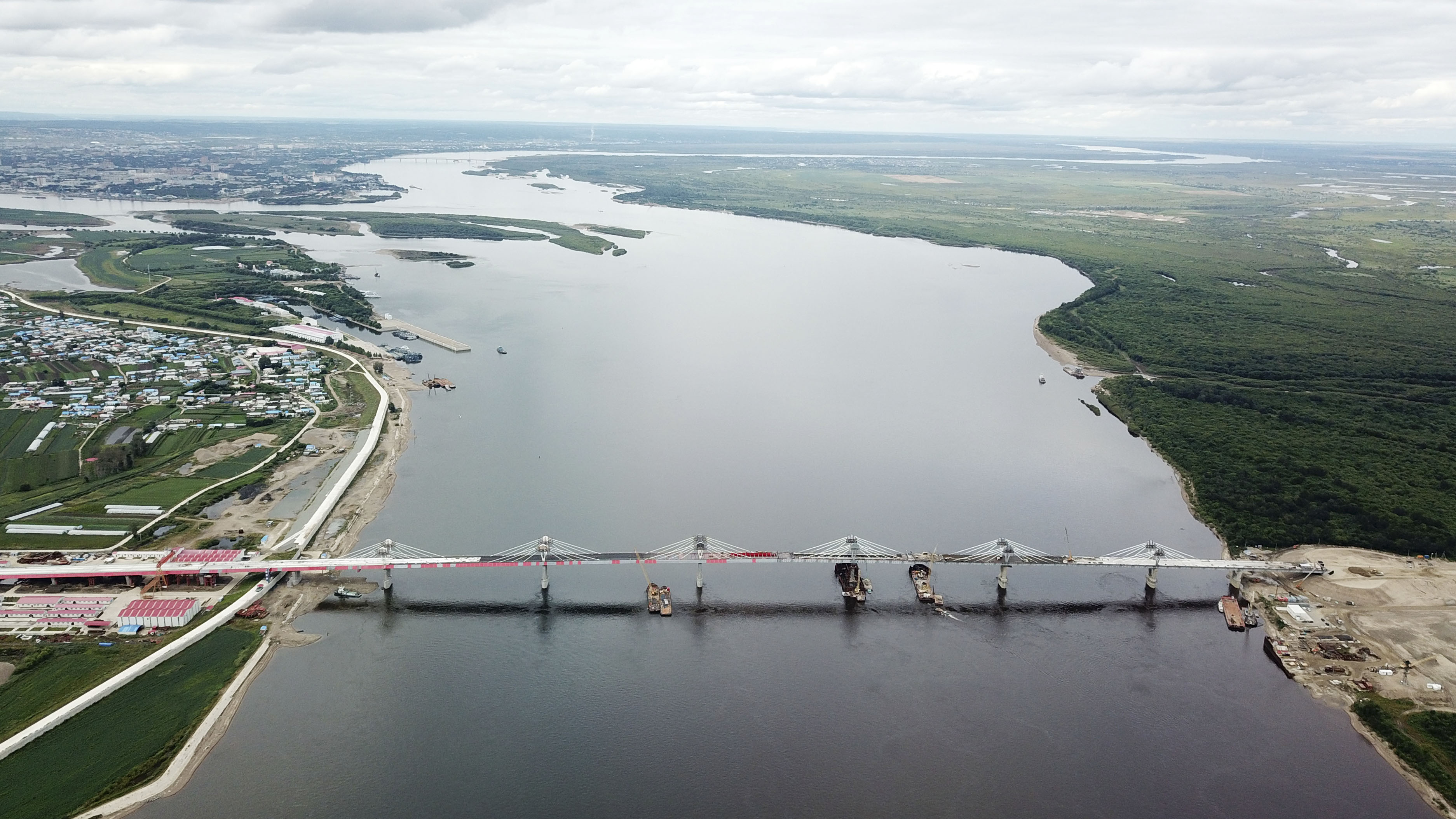 Aerial photo taken on Aug. 19, 2019 shows the Blagoveshchensk-Heihe highway bridge, which connects China and Russia across the Heilongjiang River, also known as the Amur River. (Photo: Xinhua)
The province's exports rose 21.6 percent year on year to 22.08 billion yuan while imports gained 16.6 percent to 101.81 billion yuan, according to the Harbin Customs.
Its trade with Russia has seen stable growth. In the first eight months, Heilongjiang's trade with Russia totaled 84.3 billion yuan, up 12.8 percent, which accounted for 68 percent of the province's total foreign trade volume during the same period.
Exports to Russia increased 18.8 percent to 6.05 billion yuan while imports from Russia rose 12.4 percent to 78.26 billion yuan.