Podcast: Story in the Story (5/20/2020 Wed.)
People's Daily app
1589906563000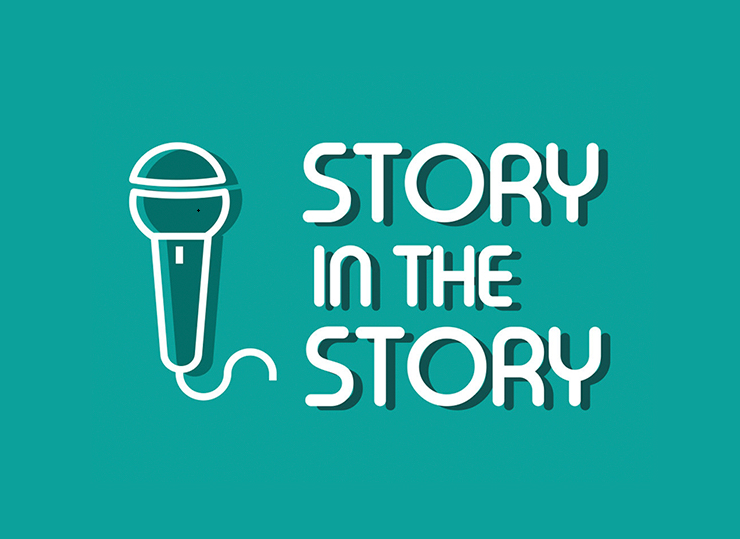 From the People's Daily App.

This is Story in the Story.
In 2018, forest fires in Sichuan Province claimed 31 lives, including 27 firefighters. The following year, a forest fire killed 19 firefighters.
The State Council, China's cabinet, has dispatched a high-level steering group to the province to guide a campaign that aims to curb the high incidence of deadly forest fires. The three-phase campaign will last for one year.
Headed by Huang Ming, Party chief of the Ministry of Emergency Management, the group is the first of its kind established for forest and prairie fire control work in a provincial-level region.
"The campaign is being launched in response to the urgent demand to address loopholes in forest and prairie fire prevention and control work in Sichuan Province," Huang said.
Peng Qinghua, Party secretary of Sichuan Province, said the arrival of the steering group was of "great significance" to the province in promoting its fire prevention and control capabilities and comprehensive rectification of problems.
Today's Story in the Story looks at how Sichuan Province is protecting itself from deadly forest fires.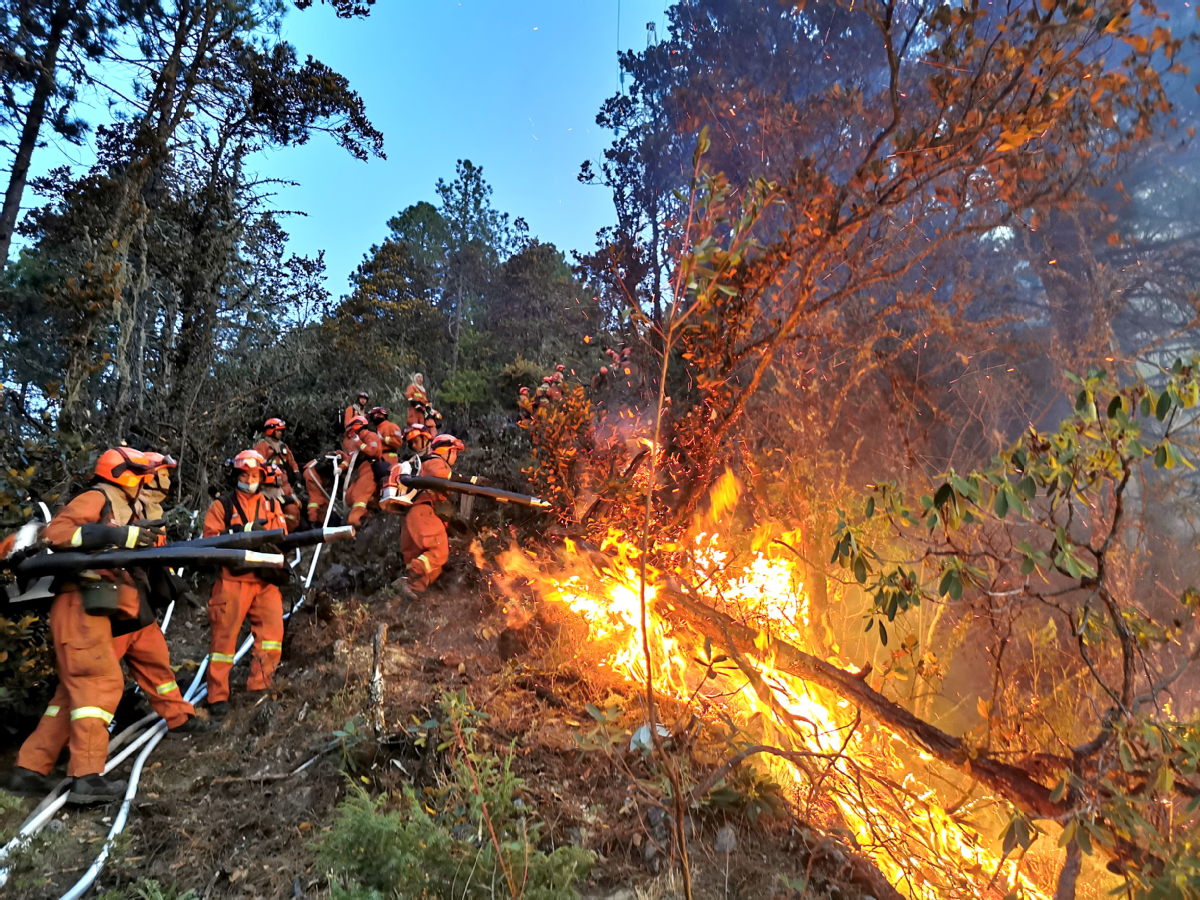 Firefighters combat a forest fire in Xide county, Liangshan, Sichuan province. (Photo: CHINA DAILY)
Gyatso, a 22-year-old forest firefighter in Ganzi Tibetan Autonomous Prefecture, southwest China's Sichuan Province, never expected to become an online sensation with hundreds of thousands of fans.
Gyatso, who is of Tibetan ethnicity, posted a video on Kuaishou, China's popular short-video sharing platform, telling his more than 1,000 followers that he was going to Sichuan's Muli County to battle a forest fire that had been raging for days.
"Don't worry about me. I will return safe and sound," he told his followers during the less than one-minute video, which unexpectedly garnered over 1.5 million views and attracted more than 300,000 followers in one day.
"Hero, please take care of yourself... We're waiting for your safe return... We're proud of you firefighters..." his followers left tens of thousands of messages on his account and prayed for his sound return.
"I was very touched. I never thought there were so many people paying attention to us firefighters," said Gyatso.
Before jumping on the job working as a forest firefighter in 2018, Gyatso had spent the first three years of his career buried behind bowls and plates as a restaurant waiter in Sichuan's Jiulong County after he graduated from a local technical secondary school in 2015.
Eager to embrace a more engaging and challenging life, the young man decided to take up the challenging work of working as a firefighter. "I'd rather die in my boots than live in a suit," said Gyatso. "I knew it would be a difficult job but never thought too much about the hazards it would bring to me."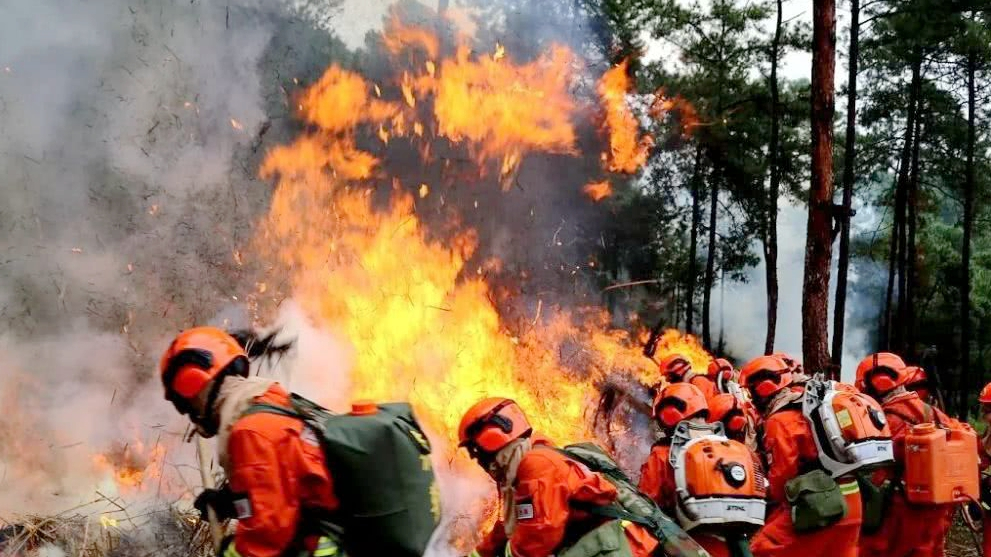 (Photo: CGTN)
The physical and mental demands of the profession are high. "Motivation, integrity, a strong work ethic and an optimistic perspective are the key qualities," said Gyatso. "And there are also the physical fitness requirements."
"To bolster my qualifications, I spent hours every day on fire training. It took me about one year to get used to the intense and challenging life," Gyatso said. "But the stains, tears and burns on my gear tell a story about the person using it. It was an unforgettable year for me."
During the wildfire season from January to May, Gyatso and his fellow firefighters are at all times ready to hit on the road once there is a fire alarm.'
There was one time when a forest fire raged for days in Muli. Gyatso was one of the thousands of firefighters dispatched to put out the fire.
"I remembered we found a fire spot on the edge of the cliff. We had to stabilize us on the cliff edge with a rope to contain the fire," Gyatso said.
"There wasn't any fear, just we can do this," he said. "You saw the plume of smoke and thought 'Let's do this. This is our mission.'"
After his videos gained popularity online, posting videos of his fire training, missions and daily life has become a routine for Gyatso.
"Many people may only know firefighters will always stand up in a fire but know little about their daily life," said Gyatso. "My videos offer a channel for them to know the real side of the profession and us as firefighters."
(Produced by Nancy Yan Xu, Lance Crayon, Brian Lowe and Da Hang. Music by bensound.com. Text from China Daily and Xinhua.)