Fresh Start: Podcast News (9/2/2019 Mon.)
People's Daily app
1567372908000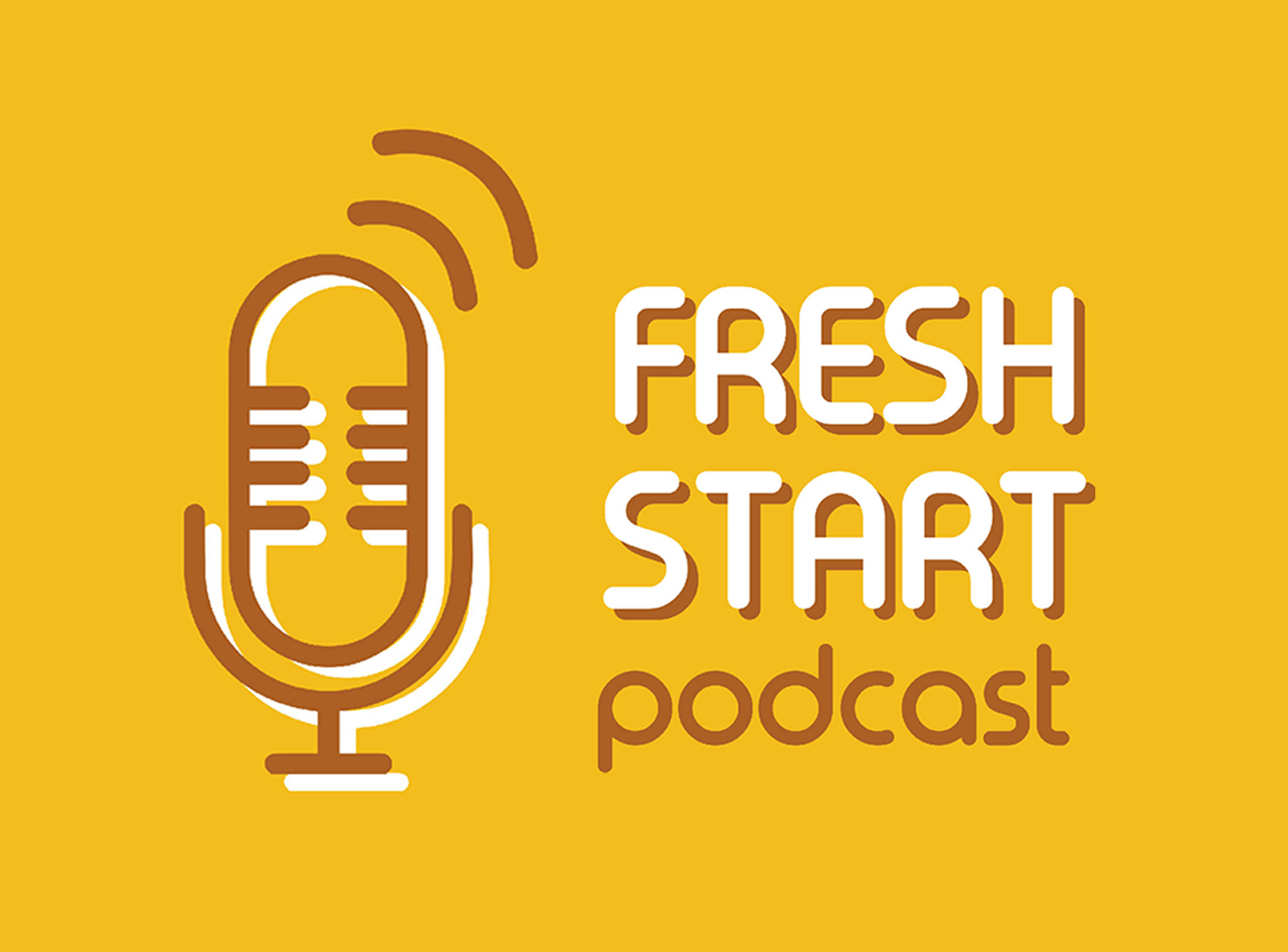 Welcome to Fresh Start.
This is People's Daily app.
Here are today's picks from our editors.
Radical protesters disrupt operations at Hong Kong airport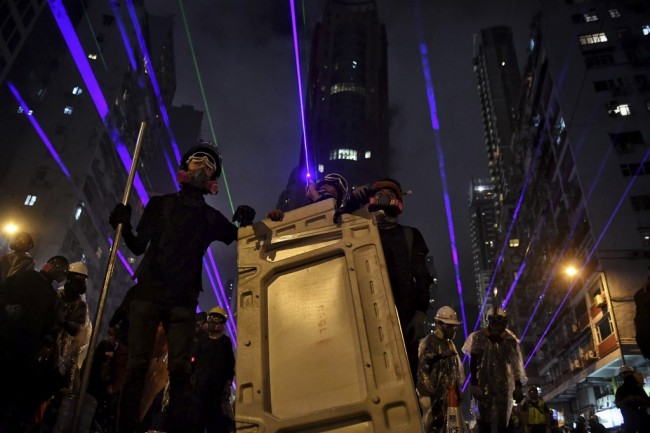 A large group of radical protesters disrupted operations at Hong Kong International Airport on Sunday afternoon after they charged security cordon lines and damaged airport facilities.
Protesters began gathering at airport terminal bus stops at 1:00 pm. About an hour later, they charged water-filled barriers, pointed laser beams at airport security staff, and blocked roads with trolleys and mill barriers.
The protesters were participating in an unauthorized assembly, the police said in a statement, adding that since an injunction order was forced at the airport, the protesters could be held liable for "contempt of court." (Xinhua)
China's mobile-payment users reach 621 million in June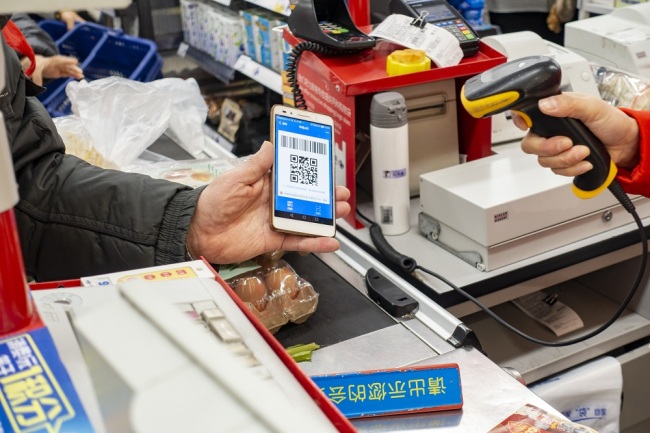 About 621 million people used mobile payments in China as of June, up 37.88 million compared with 2018, according to a report from the China Internet Network Information Center (CNNIC).
A total of 633 million people made online payments as of June, 32.65 million more than figures from December 2018, said a report from the CNNIC earlier this week.
Meanwhile, about 421 million people ordered food online, up 15.16 million over the end of 2018, 417 million of whom did so on a mobile phone, up 20.37 million. (Xinhua)
Police: Texas gunman used 'AR-type weapon'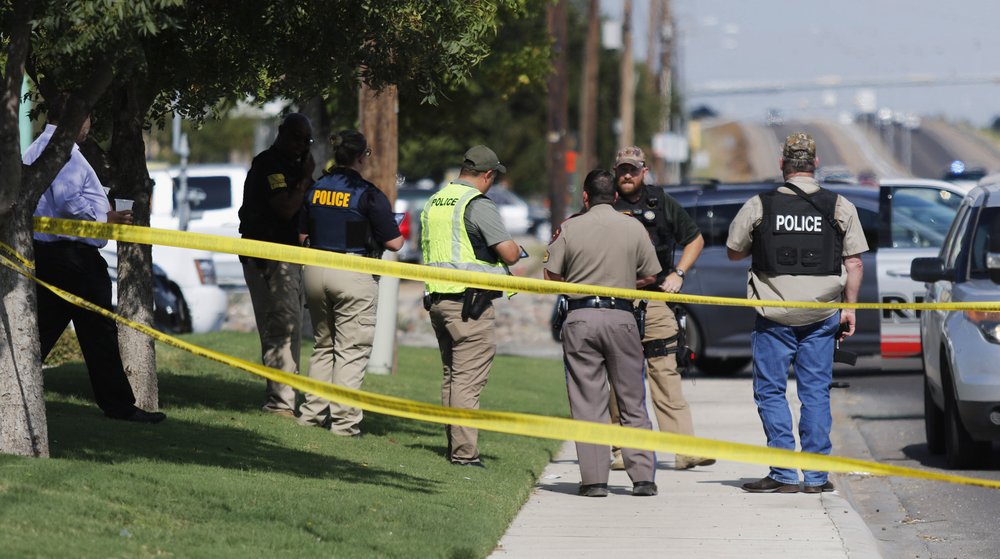 Authorities say a gunman who killed seven people during a rampage in West Texas used an "AR-type weapon" while opening fire at random as he was chased by police.
FBI agent Christopher Combs said Sunday that federal investigators believe the gunman had no connection to terrorism. At a news conference, authorities said they identified the gunman but refused to reveal his name.
Police killed the alleged gunman. Authorities told reporters the shooter had a criminal record but did not elaborate. (AP)
9 dead in plane crash in Philippines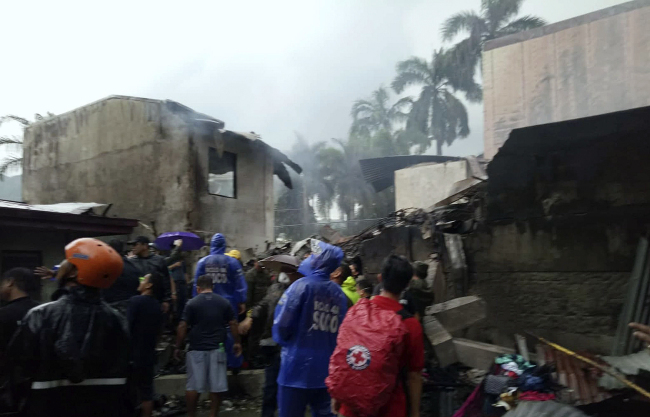 A medical evacuation plane, carrying seven passengers, a pilot and a co-pilot, crashed into a private pool resort inside a subdivision in Pansol, a village in Calamba, around 3:00 pm, according to a report.
Police said the King Air 350 plane was transporting a patient from Dipolog in southern Philippines to Manila for medical treatment.
Among those onboard were the patient's wife, a doctor and medical staff, plus the two pilots, and everyone on the flight died in the crash, the report added. (Xinhua)
American Airlines delays Boeing Max return
American Airlines says it is delaying the expected return date for its Boeing 737 Max jets.
The airline said Sunday that while it "remains confident" that coming software updates and training will mean recertification of the aircraft this year, it is extending cancellations for Max flights through December 3.
Max jets have been grounded since March after two crashes killed 346 people. (AP)
Dior stokes outrage with new ad for its Sauvage fragrance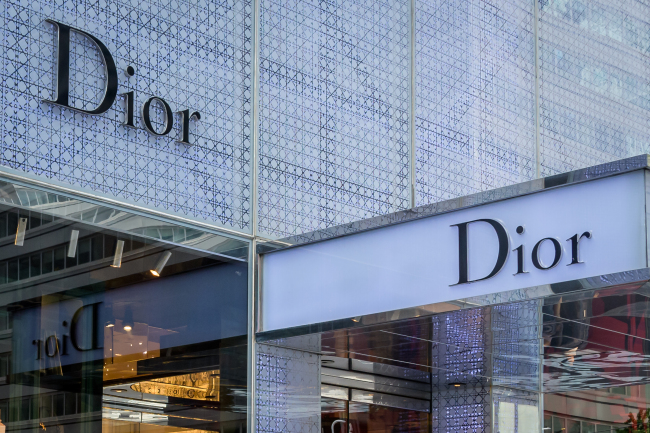 Dior has produced a fragrance called Sauvage since the mid-1960s, and has used Johnny Depp to promote it.
A new advertising campaign that paired them with Native American imagery deepened wounds among a population whose ancestors were called savages and systematically killed.
The French luxury goods company posted a trailer Friday with a Lakota dancer in colorful clothing that it said embodied modern Native American culture and promised more details on the fragrance Monday.
The trailer and videos continued to generate heavy criticism. Sauvage in French has a variety of meanings, including wild, unspoiled, and savage. (AP)
Defending champion US pockets opening win at FIBA Basketball World Cup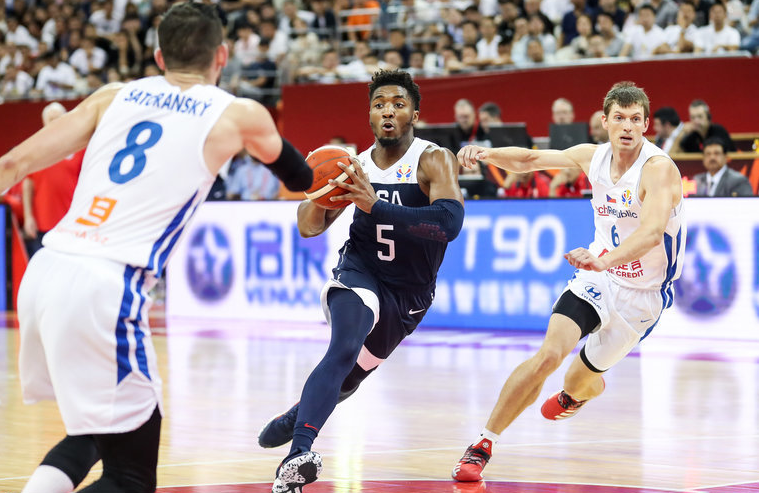 Team USA pocketed its first victory of the 2019 FIBA Basketball World Cup as the defending champion beat the Czech Republic 88-67 in Group E on Sunday.
Coach Gregg Popovich displayed a tentative substitution pattern, putting 11 players on the floor in the first period alone. His trials gradually paid off as the team rallied from behind and led 17-14 as the first quarter ended.
The US found their rhythm through fast breaks and the game turned purely American style for the remainder of the game.
Team USA will compete against Turkey on Tuesday. (Xinhua)
Thanks for listening and be sure to catch us tomorrow.
And now for the Question of the Day:
What name is given to a positively charged electron?
(Answer: Positron.)
Today's quote is from Italian poet Dante Alighieri (1265 - 1321).
"Be as a tower firmly set; Shakes not its top for any blast that blows."
(Produced by Nancy Yan Xu, Ryan Yaoran Yu, Lance Crayon, and Da Hang. Music by Eugene Loner.)