Snow leopard protection sees results
The snow leopard, an acutely endangered species that roams rugged terrain in high mountain ranges, is benefiting from a golden age of protection in China.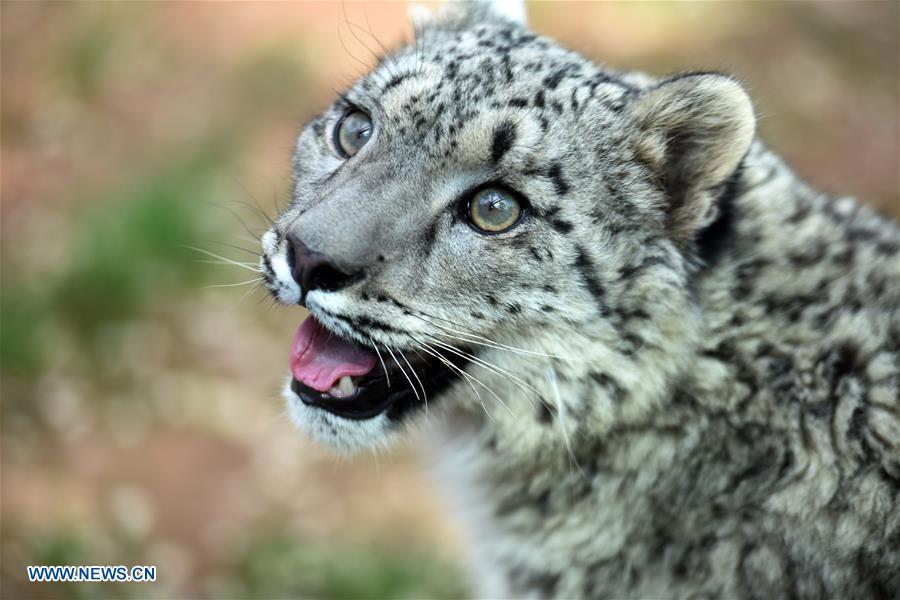 There are between 7,446 and 7,996 left in the wild, according to statistics released this year by the International Union for Conservation of Nature.

Qinghai province boasts one of the world's biggest populations of snow leopards, and efforts to protect the species by governments and local people are paying off.
"The populations and habitats of the big cats were declining at a disturbing rate in the past few decades due to adverse factors, including the loss of prey, climate change and human activities such as poaching and illegal trade," said Wang Enguang, deputy head of the province's forestry and grassland bureau.
To revive the fortunes of the Himalaya Mountains' top predator, which has been stalking the area for 2 million years, China has been beefing up conservation measures.
In 2013, the country launched a snow leopard protection action plan. It has also been exploring other options, such as building national parks, since 2017 to further protect snow leopards and other wild animals.
A total of 138 nature reserves have been established across the big cat's habitats in China, forming a basic protection and monitoring network.
In Qinghai's Sanjiangyuan region, the source of the headwaters of the Yangtze, Yellow and Lancang rivers, there are estimated to be about 900 snow leopards.
The region is home to the pilot Sanjiangyuan National Park, the first of its kind in China, which has been under construction since 2016 and is scheduled to open this year.
The park, with a total area of 123,100 square kilometers-about three times the size of Switzerlandincludes 38,000 sq km of habitat suitable for snow leopards, Wang said.
The administration of the pilot Qilian Mountain National Park, stretching 50,200 sq km in the provinces of Qinghai and Gansu, has carried out monitoring work on the big cats for the past three years.
Potential snow leopard habitat in the Qinghai section of the park is expected to exceed 4,100 sq km.
"Qinghai has provided about 200,000 sq km of a strictly protected area for snow leopards and other wild animals through the construction of pilot national parks, offering a new way for the comprehensive, complete and continuous protection of endangered species," said Li Xiaonan, head of the province's forestry and grassland bureau.
On Oct 23, the eighth International Snow Leopard Day, Qinghai announced that it had completed a 10-year snow leopard protection program designed to restore the population by systematically preserving its habitats on the Qinghai-Tibet Plateau.
In the race to rescue snow leopards, local herdsmen are an indispensable force.
In October 2013, Peking University cooperated with the Beijing Shanshui Conservation Center to give training in ecosystem monitoring to herdsmen in Yunta village, in Qinghai's Yushu Tibetan autonomous prefecture.
Over the years, 14 trained herdsmen have taken turns to maintain infrared cameras set up in the mountains every three months and submit the data they record to Peking University.
They had monitored 23 adult snow leopards by last April, helping researchers study population changes caused by behaviors such as fighting for territory and migrating through corridors.
With the local government's help, Tibetan forest ranger Asong has been using infrared cameras to capture traces of snow leopards around his pasture in Yushu's Namse township.
Wearing his favorite T-shirt, emblazoned with the words "Walking with the Leopard", Asong said, "The snow leopard is called 'King of the Snowy Mountains', and the places it passes through are sacred."
Conservation efforts have yielded promising results, with more snow leopards spotted in Qinghai.
In the past three years, Gao Yayue has been monitoring snow leopards in the Qilian Mountains.
"We have installed more than 1,100 infrared cameras with a monitoring range of 5,000 sq km," said Gao, who works for the administration bureau of the Qilian Mountain National Park's Qinghai section. "More than 3,000 photos and video clips of the big cats have been captured, based on which we have identified 55 individual snow leopards."