China continues blue alert for cold wave
BEIJING, Nov. 18 (Xinhua) -- China's national observatory on Monday maintained a blue alert for a cold wave, as a strong cold front continued to hit eastern parts of the country.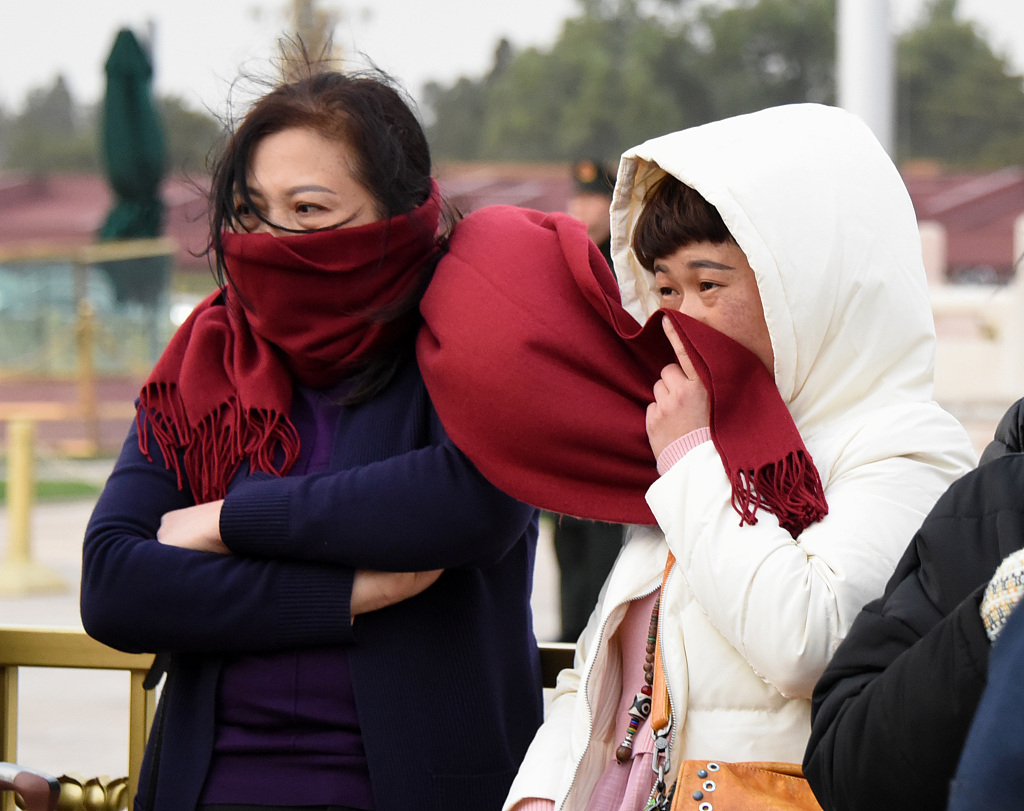 File photo: VCG
From Monday noon to Tuesday morning, strong winds will be blown in parts of Inner Mongolia Autonomous Region, north China and northeast China, said the National Meteorological Center.
Temperatures are expected to drop 6 to 8 degrees Celsius in parts of Guizhou, Guangxi and Guangdong. Parts of these regions will see a temperature decrease of over 10 degrees Celsius, according to the center.
Heavy snow is expected to hit parts of Inner Mongolia and Heilongjiang Monday, with blizzards forecasted in certain regions of Heilongjiang.
The center advised the public to take precautions against the cold weather and reduce outdoor activities.
In the country's four-tier weather warning system, red is the most severe, followed by orange, yellow and blue.